When I see Pixar movies, I always make sure to get to the theater early so I can catch the short films! They are like the sprinkles on top of the cake- you're there for the cake, but the sprinkles just add a touch more magic to the event. Pixar's shorts are always so great and like mini-movies of their own. They always allow you to feel deeply and connect with the characters within just a few moments- and the newest one is no exception!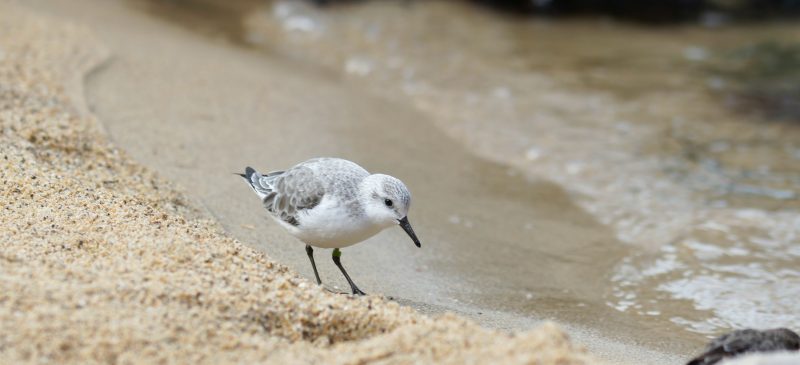 When I went to the Finding Dory event at the Monterey Bay Aquarium in March, I saw some birds that looked just like Piper! I also had the chance to see the new short and I fell quickly in love with that little birdie. Piper reminded me of my boys – always venturing into the world and learning how it works. Maybe it's because of the amazing visuals or maybe it's because it hits so close to home, but Piper is one of my favorite shorts ever!
Directed by Alan Barillaro and produced by Marc Sondheimer, "Piper," the new short from Pixar Animation Studios, tells the story of a hungry sandpiper hatchling who ventures from her nest for the first time to dig for food by the shoreline. The only problem is, the food is buried beneath the sand where scary waves roll up onto the shore.
Piper will premiere before Finding Dory, which hits theaters this Friday, June 17th! You'll definitely want to make sure to get to the theater on time so you don't miss it!
For more about Finding Dory: Finding Dory at Dolby Cinema at AMC Theaters | Free Printable Finding Dory Memory Cards Game | Exclusive Interview with Director Andrew Stanton and Producer Lindsey Collins of Finding Dory | Finding Dory: Telling Dory's Story |Finding Dory at the Monterey Bay Aquarium | Who is Hank? Meet Finding Dory's Star Septopus!
To learn more about Finding Dory and see updates before it comes out on Friday week, be sure to follow Finding Dory on Facebook, Twitter, and Instagram!