If you've seen Finding Nemo, you've no doubt fallen in love with Dory. She's sweet, she's funny, and even though she can't remember what she's doing most of the time, she's always trying to be helpful.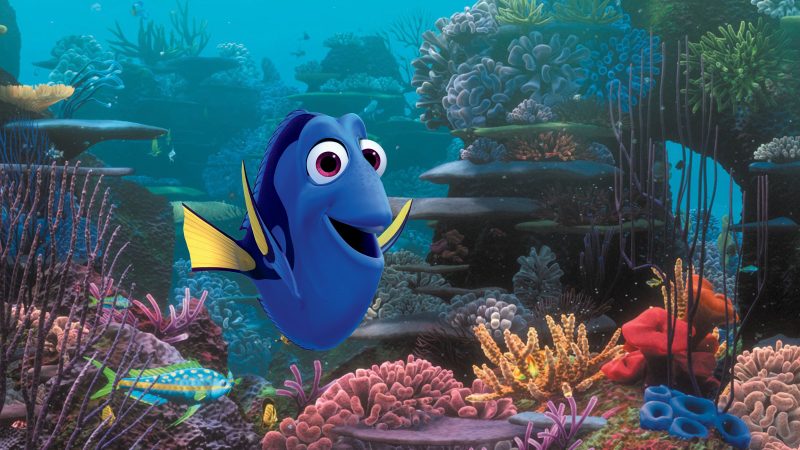 Dory's short term memory loss has always caused her trouble, but about a year after the events of Finding Nemo, Dory actually remembers something- she has parents! Dory worries that her parents are out there looking for her, and she wants to get back to them. She enlists her best friends Nemo and Marlin on another epic adventure to go, well, find herself.
To celebrate Dory and help your kids practice their own memory skills, you can download this free printable Finding Dory Memory Game! Just click here to download, print it out, and play! You can make it even more fun by playing all different ways, like seeing how many matches you can make in a minute, trying to match them with your eyes closed, or trying to race a friend to match them all!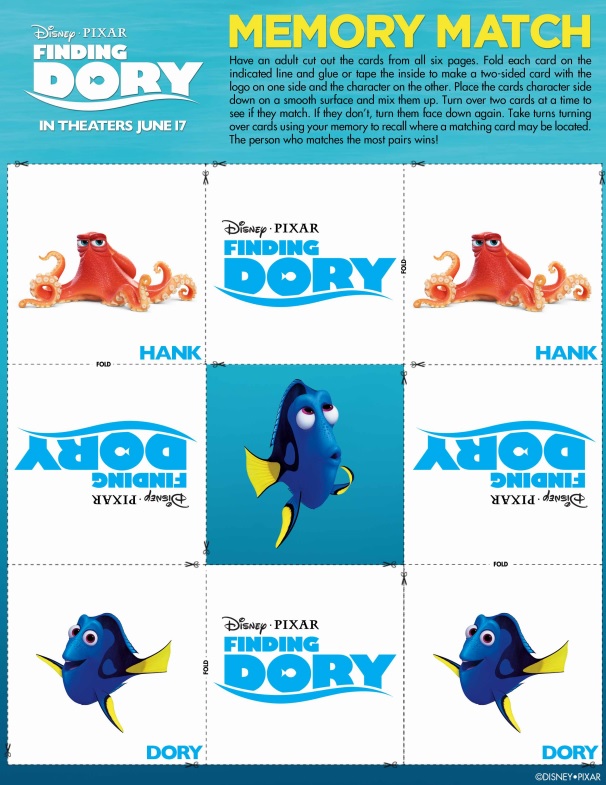 Download the free printable Finding Dory Memory Game here, and don't miss all my other Finding Dory posts!
Exclusive Interview with Director Andrew Stanton and Producer Lindsey Collins of Finding Dory
Finding Dory: Telling Dory's Story
Free Finding Dory Printable Coloring Pages and Activity Sheets
Finding Dory at the Monterey Bay Aquarium
Finding Dory hits theaters June 17th! You can keep up with updates about Finding Dory by following the hashtags #FindingDory and #HaveYouSeenHer!