Gingerbread is such a big part of Christmas- but what is gingerbread, really?
In addition to cute decorations and adorable cookies, gingerbread is actually an entire category of baked goods that contain a set of spices- typically ginger, cloves, nutmeg and cinnamon. Those baked goods also usually have molasses in them, which is what gives it that rich brown color!
This time of year, gingerbread goodies are everywhere- and with good reason. Those spices are great for warming people up, and of course since gingerbread has been associated with Christmas since the late 1600's, it also has a tendency to bring memories of Christmas past!
If you're looking for a delicious and easy treat to kick off your holiday season, you won't want to miss these easy and delicious Gingerbread Muffins!
Please note: This post contains affiliate links, which means I may make a small commission on your purchase at no extra cost to you. Thanks for your support!
How to Make Muffins Moist
These gingerbread muffins are SO good- and should come out nice and moist. It is winter though, with lots of dry air- which means it doesn't hurt to take a few extra steps to ensure moist muffins every time!
First of all, make sure you mix your wet and dry ingredients separately as indicated in the recipe. This helps to prevent the mix from getting overworked, which can dry it out.
Definitely consider using muffin liners, which help to keep the moisture in the muffins- especially if you aren't eating them all right away. As an added bonus, if you get fun Christmas muffin liners it'll make your muffins even more festive!
Finally, you can leave them in the muffin tin for a little bit longer- typically you'll want to remove them about five minutes after they're done baking to allow them to finish cooling on a wire rack, but if you're having issues with dry muffins it's a good idea to let them sit in the tin for a few extra minutes.
Don't wait too long though or they can get soggy- stick to an additional five minutes or less!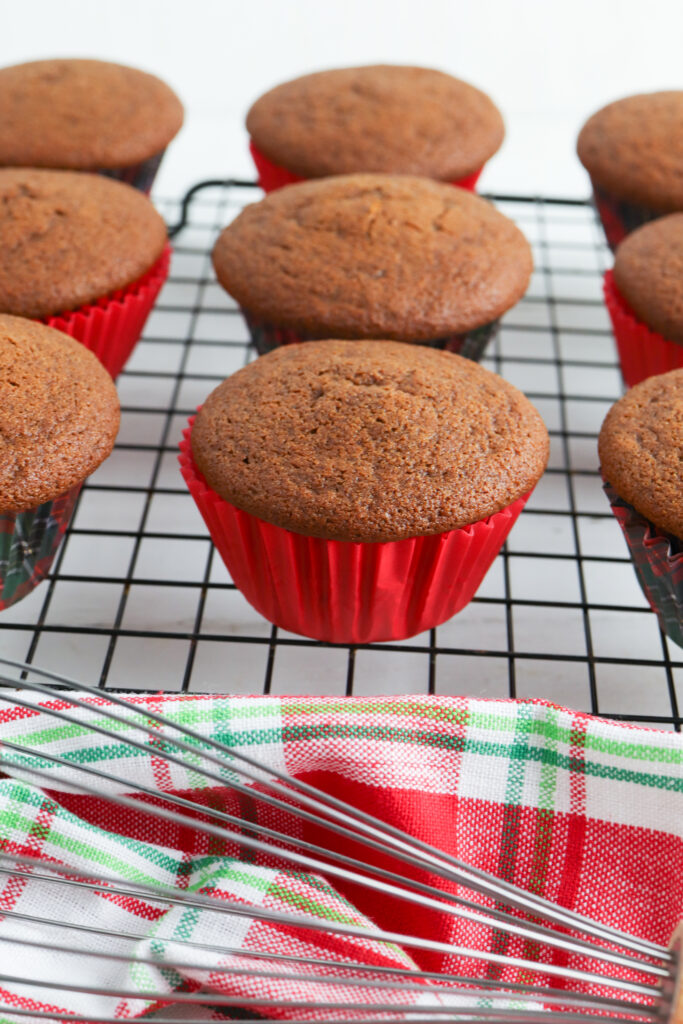 Can I make these Gingerbread Muffins with Cream Cheese Frosting?
Yes! If you want to add even more sweetness to these delicious muffins, they're excellent topped with a cream cheese frosting.
You can make your own- if you don't already have a favorite recipe, check out this Cream Cheese Frosting recipe!
Want to keep it simple? Buy some store-bought frosting and add your favorite spices- that's what I did for these Pumpkin Spice Cake Mix Cookies!
Can you make Gingerbread Muffins with No Molasses?
Sort of. You can use honey in place of the molasses if you are really in a pinch, but they won't really taste like gingerbread muffins anymore.
They'll still be delicious, sweet, and moist- but if you're going for a classic gingerbread taste, you'll want to stick to molasses.
Can't find any molasses at your grocery store? You can get it on Amazon!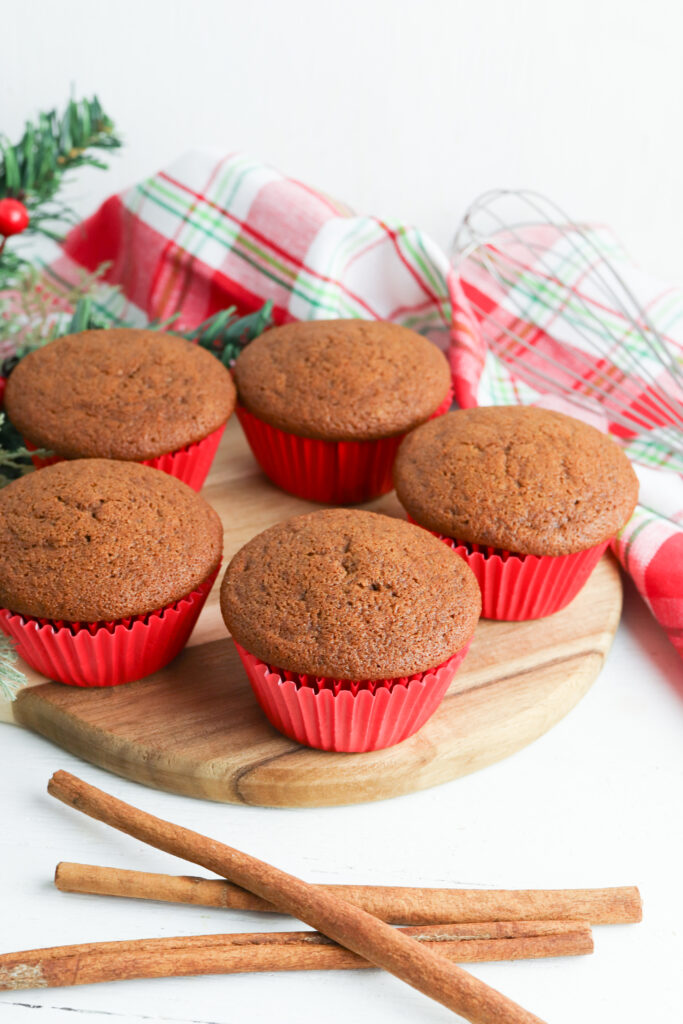 What Supplies Do You Need to Make Gingerbread Muffins?
To make Gingerbread Muffins, you'll need:
Step by Step Guide
Ready to bake? Grab the printable recipe at the bottom of this post and come back here to get started!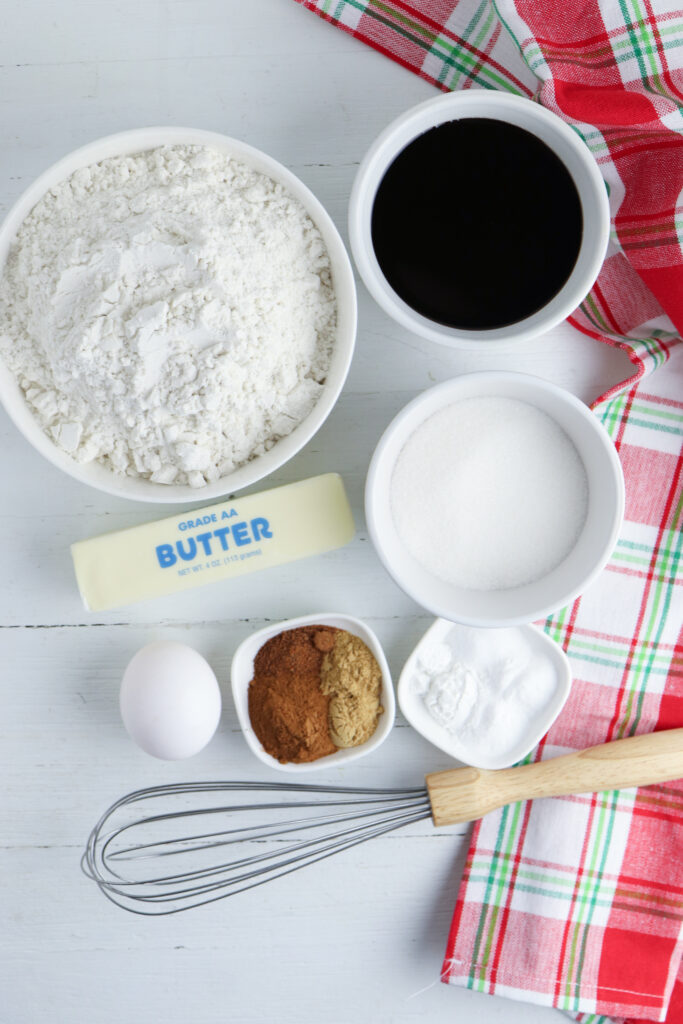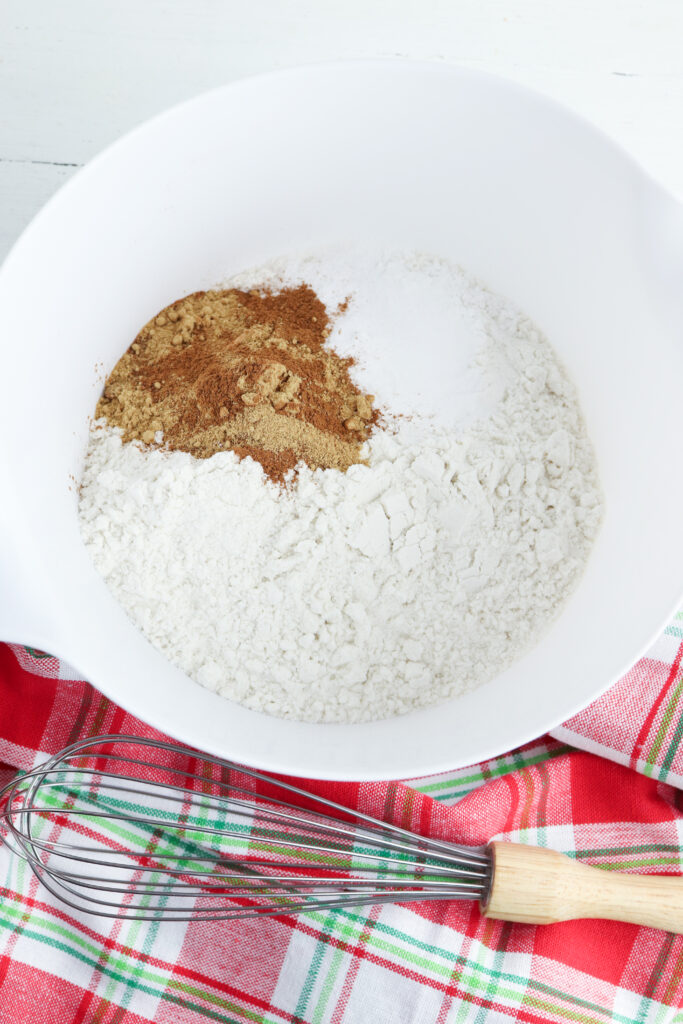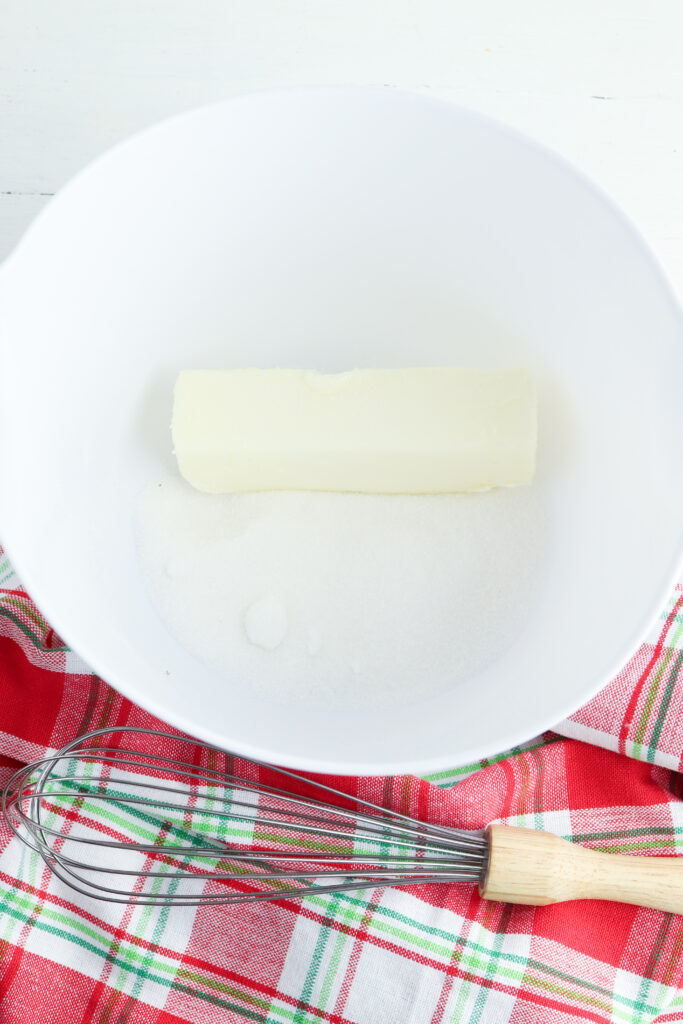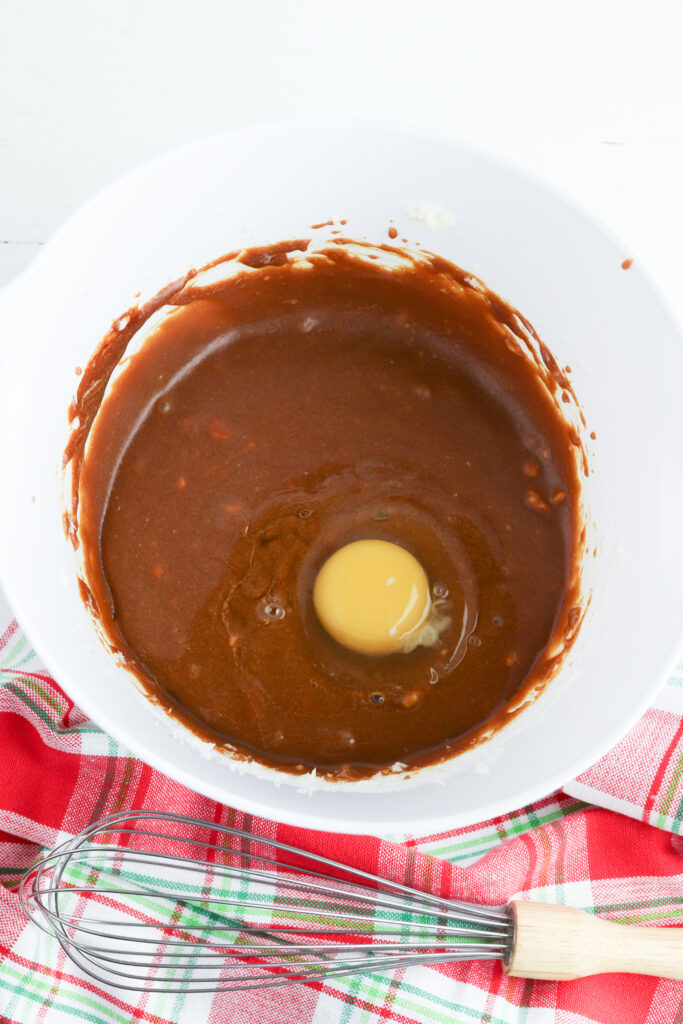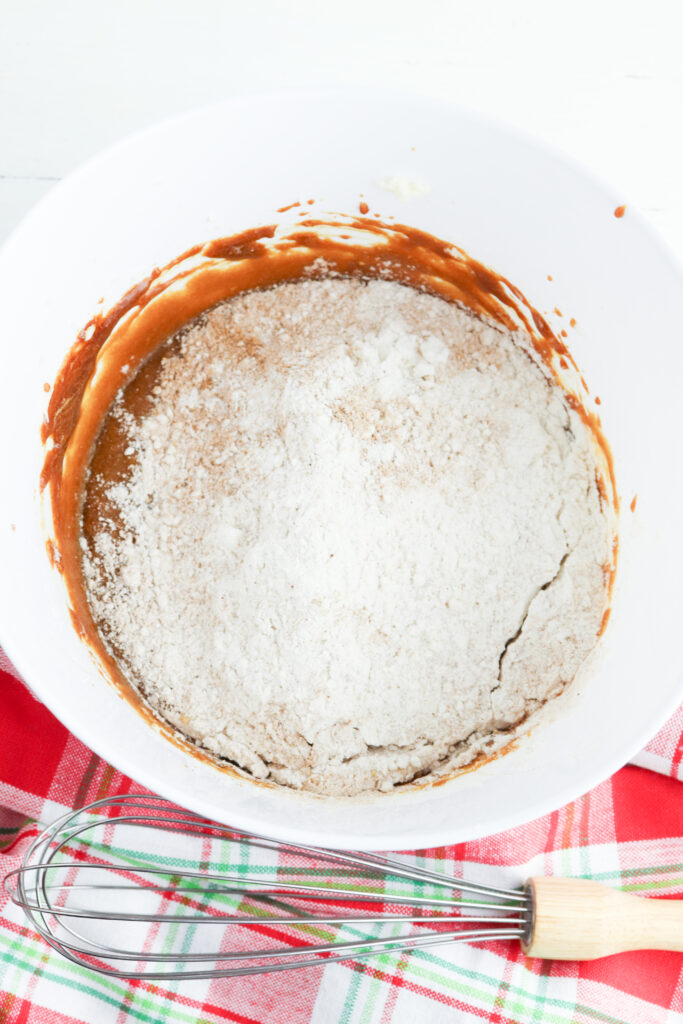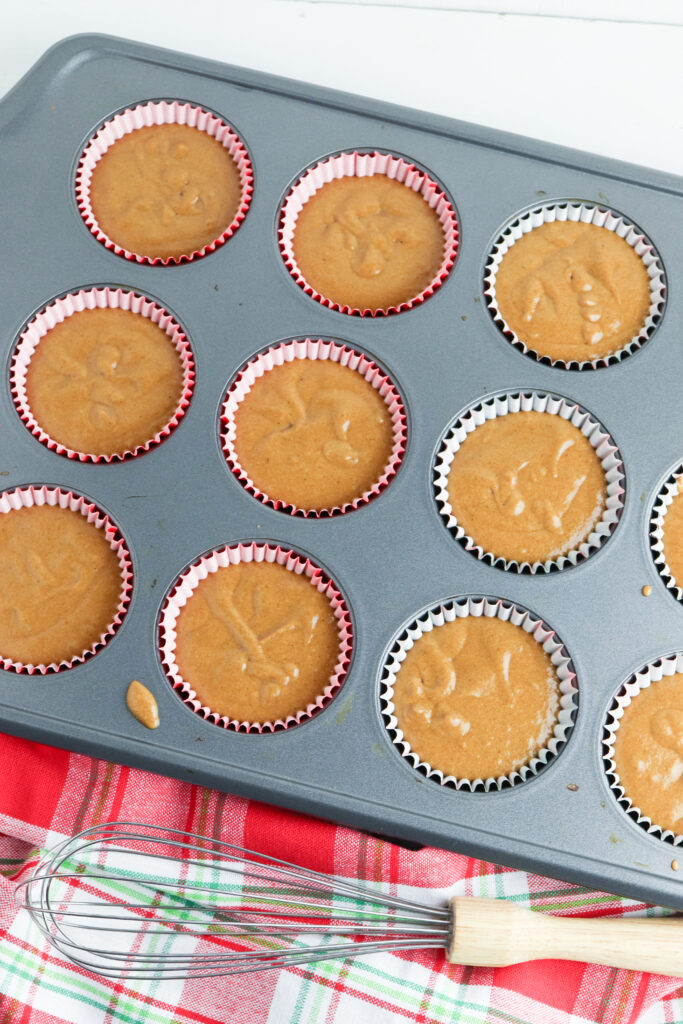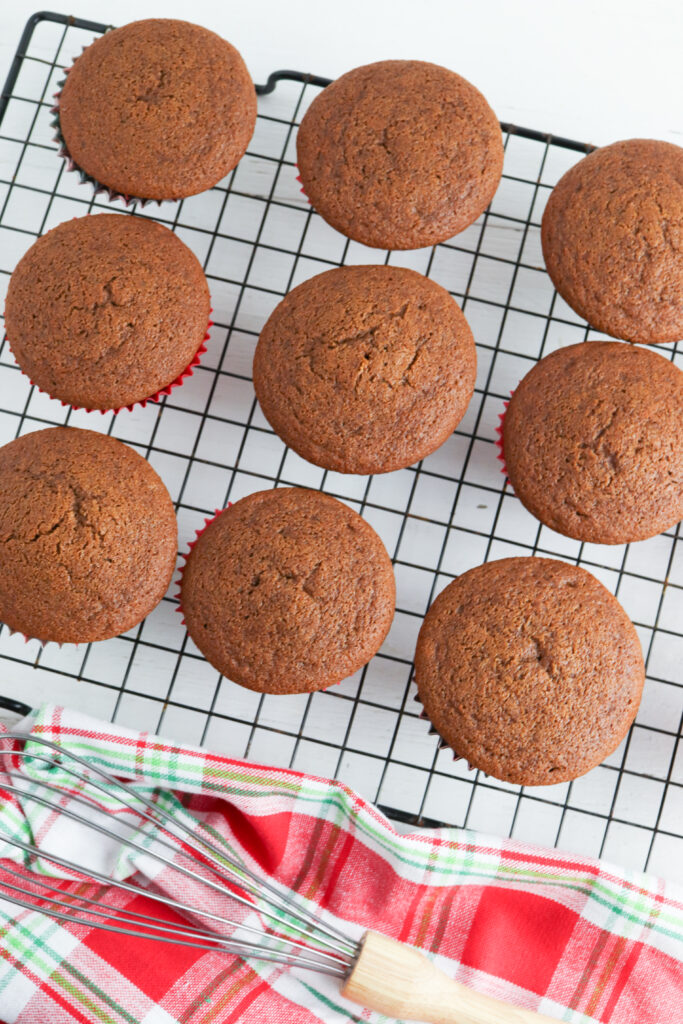 Hungry for More?
Want more delicious Christmas recipes? Try these: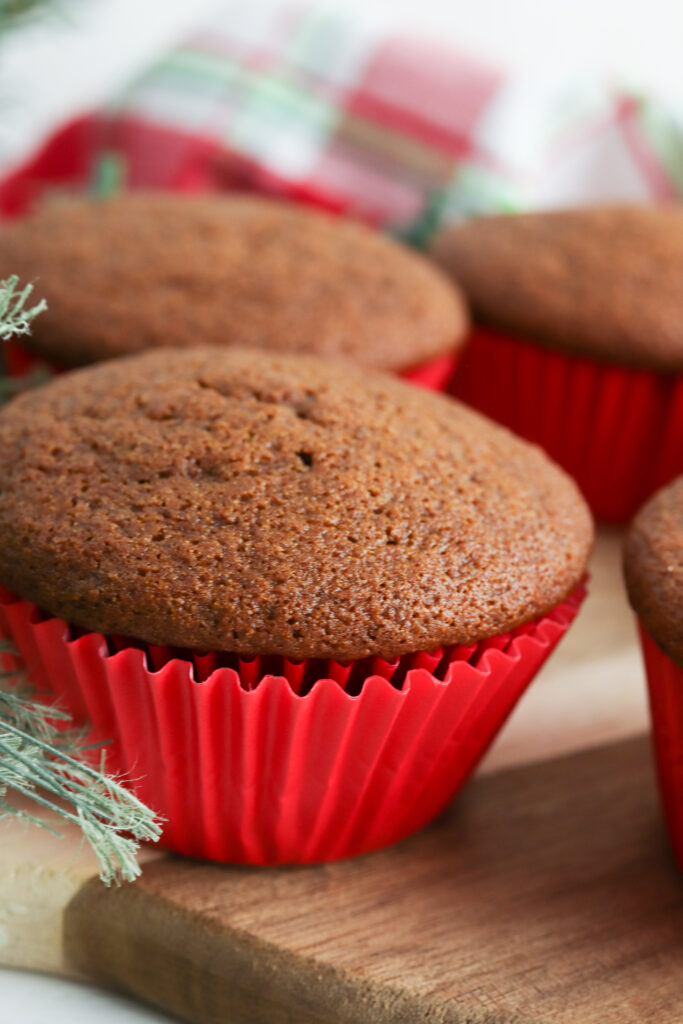 Gingerbread Muffins
Gingerbread isn't just for Christmas décor- it can be so much more than a Gingerbread house or Gingerbread Man Cookies! This easy Gingerbread Muffin recipe is just one of many baked goods to enjoy this holiday season.
Ingredients
2 ½ cups all-purpose flour
1 ½ teaspoons baking soda
2 teaspoons ground cinnamon
2 teaspoons ground ginger
½ teaspoon ground cloves
½ teaspoon salt
½ cup unsalted butter, softened
½ cup sugar
1 large egg
1 cup unsulphered molasses
1 cup hot water
Instructions
Preheat the oven to 350 degrees and line a 12-cup muffin pan with liners.
Whisk together the flour, baking soda, cinnamon, cloves, and salt. Set aside.
In a separate bowl, beat together the butter and sugar until smooth and creamy.
Add the molasses and beat to combine.
Add the egg and beat to combine.
Slowly add the dry ingredients, mixing between each addition.
Stir in the hot water.
Scoop the batter into the prepared muffin pan and bake for 20 to 25 minutes, until a toothpick inserted into the center of the muffins comes out clean.