This post was sponsored by Nickelodeon as part of an Influencer Activation and all opinions expressed in my post are my own.

Every family has a show that defined their childhood- the one that they watched every episode of and knew every song from. For my family, that's always been Blue's Clues & You!- all the way back to when it first came out and I was a kid myself.
When Shane was born, Blue's Clues was the first show that I introduced him to, and it quickly became his favorite. His first birthday party was Blue's Clues themed, and so were a few after that. He's continued to love it and Zac has joined in, too- so when Blue's Clues & You! came out a year ago, we were all thrilled!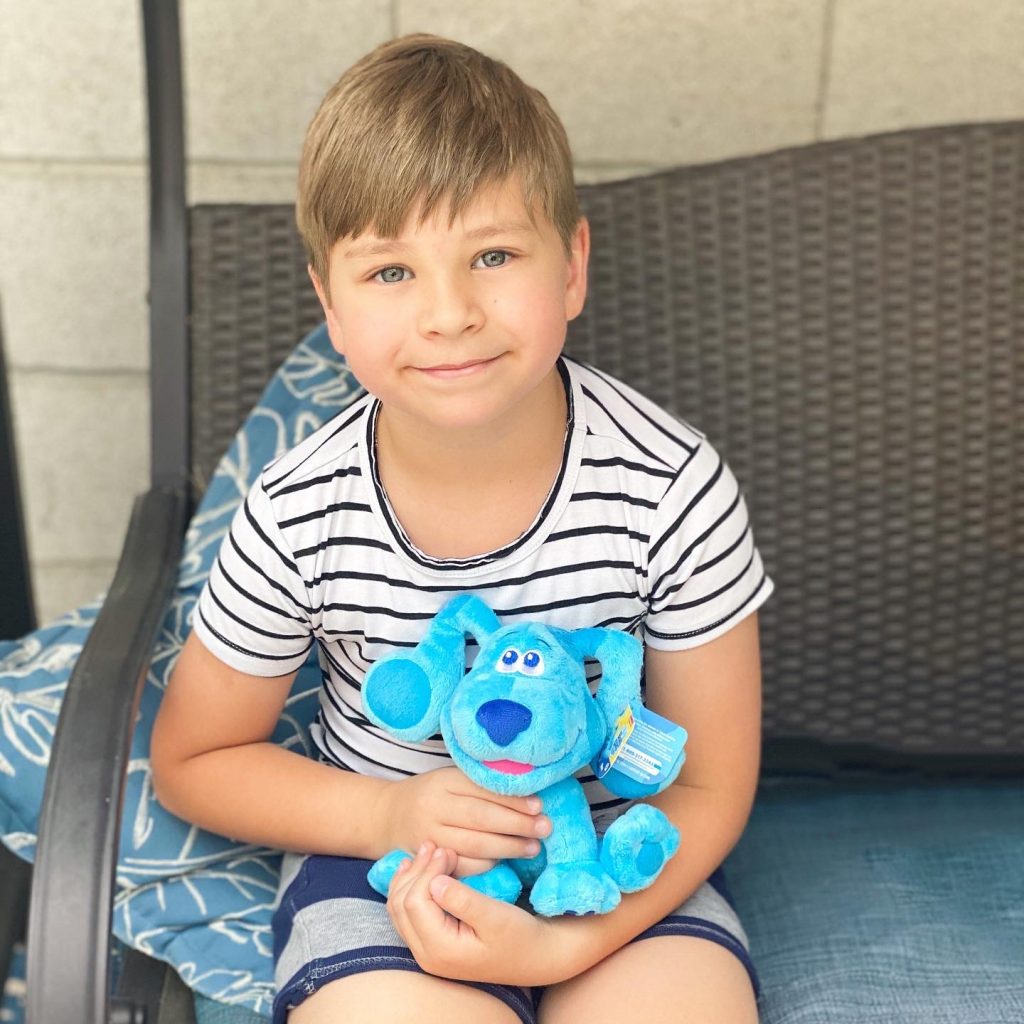 Blue and the gang are back for more playtime with Blue's Clues & You! on Nickelodeon. The original play-along series still has the adorable Blue leaving three clues around her house, and your job is to help figure out Blue's Clues! Now it's host Josh helping guide the games, and along with the e-mails and the Handy Dandy Notebook Phone, the show has been updated for a whole new group of kids.
Blue's Clues & You! has a very special holiday episode airing tomorrow, December 4th at 11/10c! Here's what to expect:
Ho! Ho! Ho! It's the night before Christmas with Josh and Blue, and they're both so excited to share this special night with YOU! As we play Blue's Clues to figure out what Blue wants for Christmas, we decorate the tree with Steve, skidoo to Santa's Workshop to help Joe and Blitzen wrap and load presents onto Santa's sleigh, and celebrate a night full of Christmas traditions!
We always love holiday specials of our favorite shows, but we're even more excited since it features all three hosts! Having watched since before Steve went to college, it is really special seeing Steve, Joe, and Josh in one episode. It's going to be so much fun seeing them all together!
To celebrate the new episode and our ongoing love for Blue's Clues & You!, I made a hand painted Blue's Clues ornament! It was about as simple as it gets- here's how to make it!
Supplies:
Medium paintbrush
Fine paintbrush
Plastic ornament
Acrylic paint in light blue and dark blue
Directions:
Remove the ornament hanger so it doesn't get painted- and you can use where the hanger goes to hold the ornament while painting!
Use your medium paintbrush to add a coat of light blue all over the ornament. To prevent brush strokes, paint toward the bottom and smooth over as needed.
Allow paint to dry and add another coat if needed.
Use the fine paintbrush and the dark blue to add a paw print! You can free-draw this or look at a photo from the show, like the one above. Luckily, paw prints are like fingerprints! They're never exactly the same- so it doesn't have to be perfect!
Allow to dry, then replace the ornament hanger and add to your tree!
Whether you've been helping solve Blue's Clues since the 90's or you're just discovering her now, be sure to tune in for this can't-miss holiday special! It airs tomorrow, 12/4 at 11/10c on Nickelodeon!