I absolutely love Williams Sonoma. They are one of the only catalogs I subscribe to and every time I get one, I sit down and enjoy looking at each and every page. I was so thrilled to have the chance to attend a special blogger event during the #BeOurGuestEvent last week at the Williams Sonoma in Beverly Hills! We had a lot of fun eating, crafting, and learning more about a special Beauty and the Beast limited edition item. Read on for more details!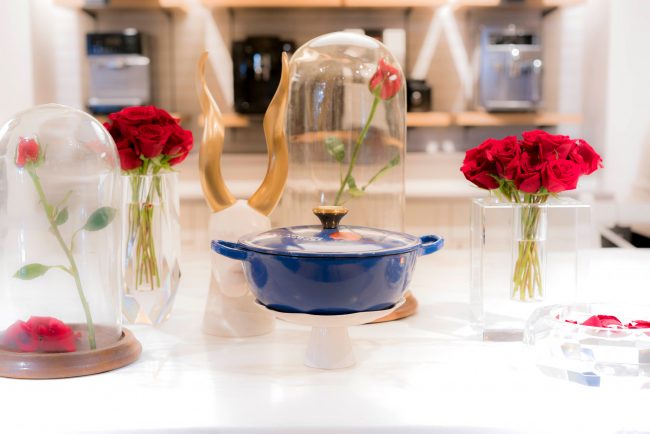 When we arrived at the event, they treated us to some delicious food- some of which was inspired by the movie! We enjoyed some of the classics from the "Be Our Guest" song, including beef Ragu and Cheese Souffle. We also had some delicious butternut squash soup, and my absolute favorite- the Rose Petal Lemonade! I may have gone back for seconds thirds fourths of that lemonade.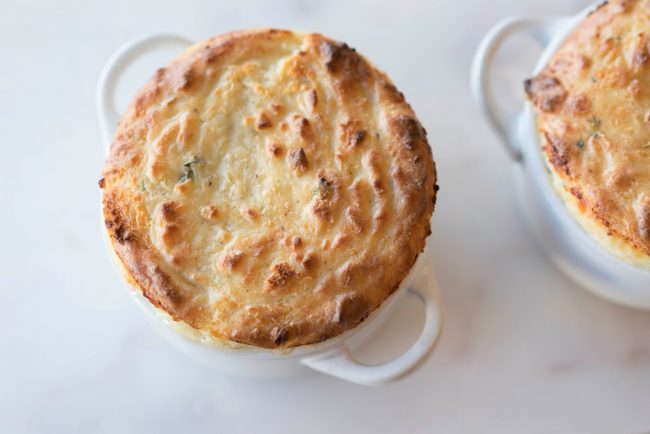 We watched one of their chefs give a cooking demonstration and to make the Beef Ragu, she used the limited edition Le Creuset Beauty and the Beast Soup Pot! All of us fell immediately in love with the beautiful blue pot adorned with red roses, and inscribed with "Be Our Guest" on the golden handle.
These beauties go for $280 and are the perfect addition to any fan's kitchen collection. The pot can withstand temperatures up to 500 degrees, so it can go right from your stovetop to your oven!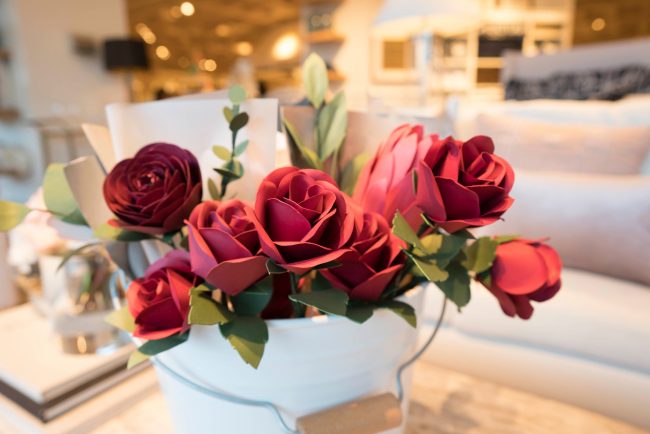 After we were all well-fed, we had the chance to make paper roses with Handmade by Sara Kim! I am not great at crafts like this but she was a great teacher so mine came out pretty good. These paper flowers are so fun and so unique- she even makes them for weddings, which I think would be so fun to have!
Before we left, Williams Sonoma gave us gift bags that included this adorable kid's chef hat- how cute is this?! Zac plays in his play kitchen every single day and is so excited to have a fancy chef's hat to go with it.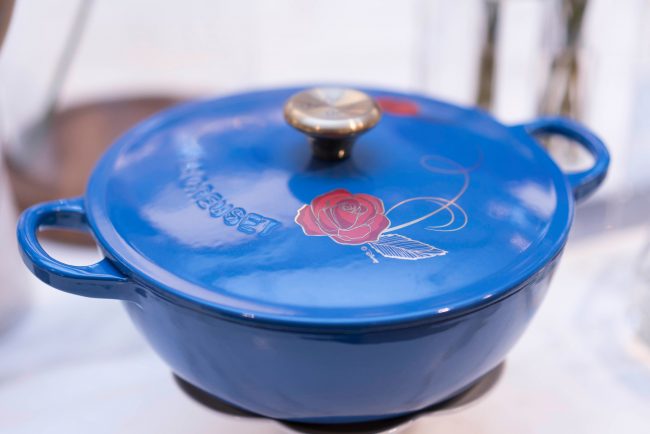 You can find the Le Creuset Beauty and the Beast Soup Pot at a Williams Sonoma near you! Be sure to check out the schedule to find culinary classes and events at a location near you, too!
For more about Disney's Beauty and the Beast, check out my exclusive interviews with Emma Watson & Dan Stevens and Luke Evans & Josh Gad! Beauty and the Beast hits theaters this Friday, March 17th. Be sure to follow Beauty and the Beast on Facebook, Twitter, and Instagram for more information and follow the #BeOurGuest & #BeautyandtheBeast hashtags for more!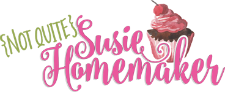 Most photos by Joe Kohen @joekohenpix. Thank you!