I was sent the featured item to facilitate this review. All opinions are my own.
Growing up, there were few things that I cherished more than my virtual pets.
I had so many different pets from so many different brands, but of course the one that started it all was Tamagotchi!
Well, Tamagotchi is back for a new generation and they have SO many fun new pets to collect!

What is Tamagotchi?
Tamagotchi is a brand of digital pets- they're all about keychain sized and the original version alone comes in over 25 styles!
Each Original Tamagotchi can be fed, cleaned up after, taken care of and even disciplined as you raise it from baby to adulthood. Each device has up to seven different adult characters to raise!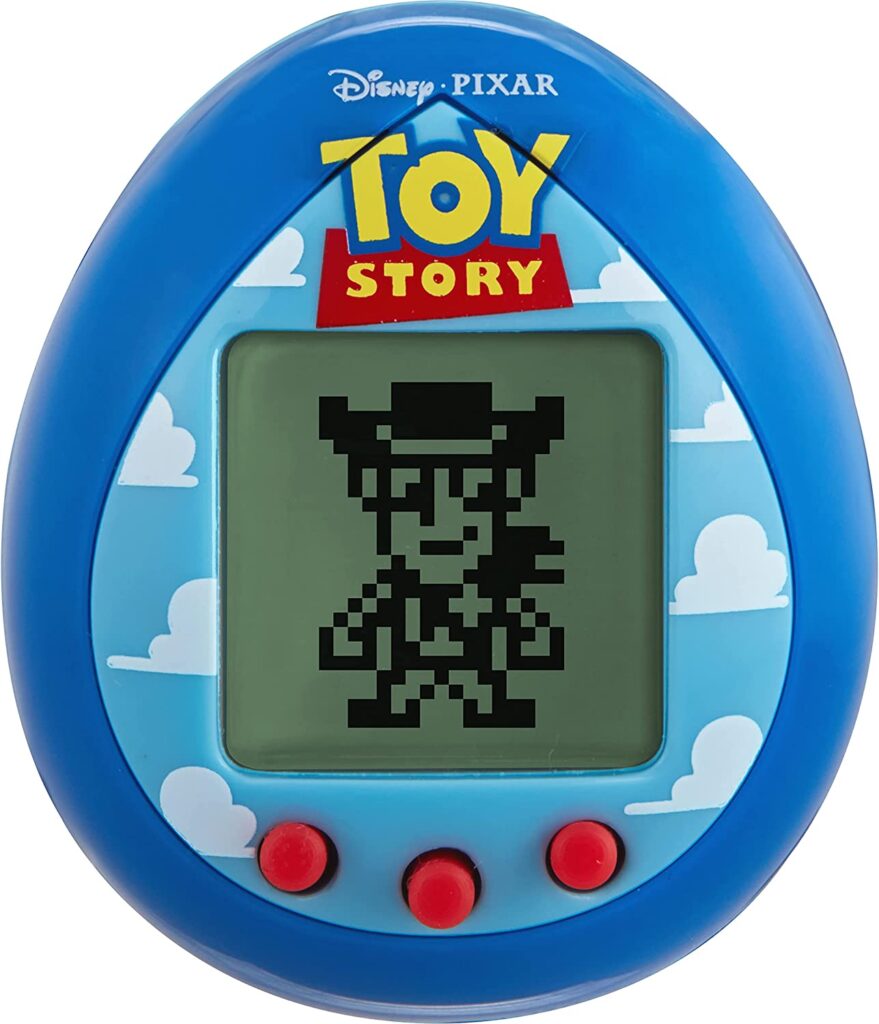 Tamagotchi also makes special licensed versions, like the Toy Story Tamagotchi. Inspired by the Disney and Pixar Toy Story movies, you can bring Woody, Buzz, and the gang along with you. You can play mini-games to unlock new toys, keep an eye out for visitors who appear throughout the day, and even try to unlock two secret characters! Just make sure your toys are happy- if you don't take care of them, they might get sold at a yard sale!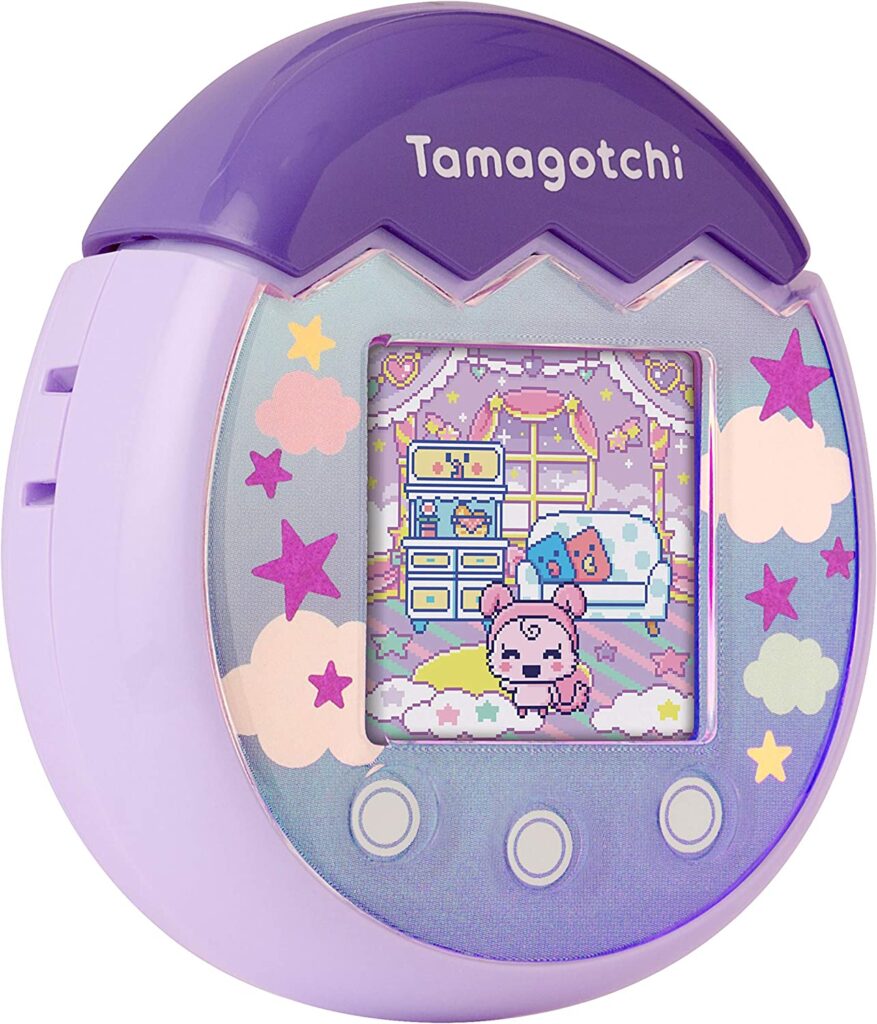 Tamagotchi Pix Party is another fun, modern version of the classic toy. This one isn't just about raising and nurturing your virtual pet- now you can even host or attend parties in a decorated play area! Enjoy fun new mini-games, cook with your guests and even take pictures with the built-in camera for a whole new level of fun! This is a SUPER hot toy this holiday season so if you're thinking about grabbing one, get it now before it's gone!
Why do we love it?
It can be so rewarding watching something you've taken care of grow and thrive, which is what makes the original Tamagotchi so appealing! It's been a long time since I took care of one way back in the 90's, but it's just as fun as ever. And the newer versions have even more games to play and achievements to unlock, providing hours of fun!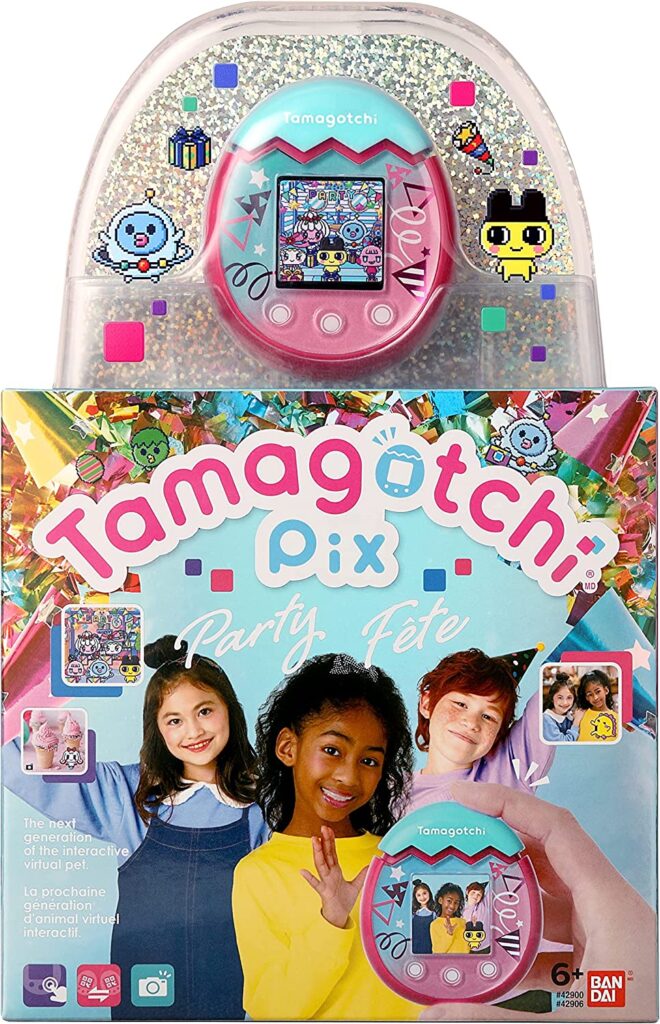 Who would love it?
Boys and girls alike will love raising and taking care of their virtual pets! Between the original Tamagotchi and all of their licensed characters, there's a Tamagotchi for every kid!
Where To Get It
You can find each of these items on Amazon! Check out these {affiliate} links to find them now:
Tamagotchi Pix Party {MSRP $59.99}- also available at most major retailers
Original Tamagotchi {MSRP $19.99} – also available at Target, Walmart, Walgreens and GameStop
Toy Story Tamagotchi {MSRP $19.99} – also available at Walmart