This post is sponsored by BabbleBoxx on behalf of Flexitol.
There are quite a few pros that come from living in the desert: events don't often get rained out, we can spend the better part of four months in the pool, and our cars never get rusty. But there are a lot of negatives, too.
One of the biggest ones that impacts our day-to-day life? Dry skin! Whether it's because of the blazing sun in the summer or the dry, cold air in the winter, every season is dry skin season around here- especially for Shane and I, since we both have eczema.
Over the years we've found a pretty good system to keep our dry skin in check, which includes drinking a lot of water, wearing lots of sunscreen, and moisturizing regularly. But when Shane started having issues with dandruff at the beginning of this last summer, I realized something- we would have to deal with dry skin on his scalp!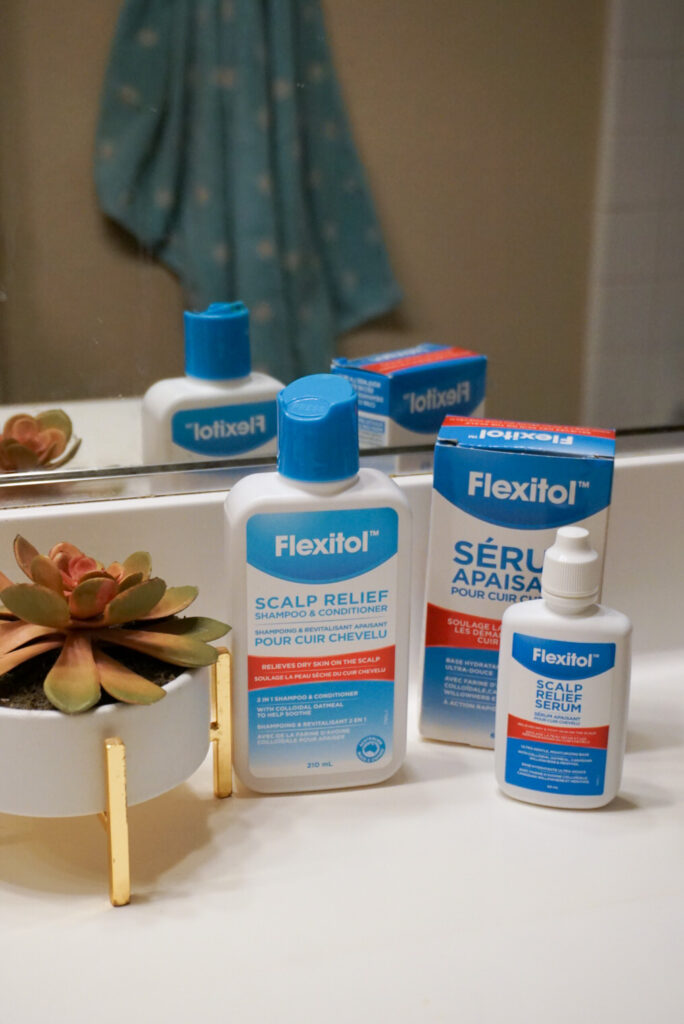 I have naturally oily hair, so I haven't had to deal with a dry scalp. That made me all the more surprised to see that Shane needed some extra support to deal with his itchy, dry, flaky scalp. We tried a few different products and nothing really made a difference for his scalp relief- until we tried Flexitol!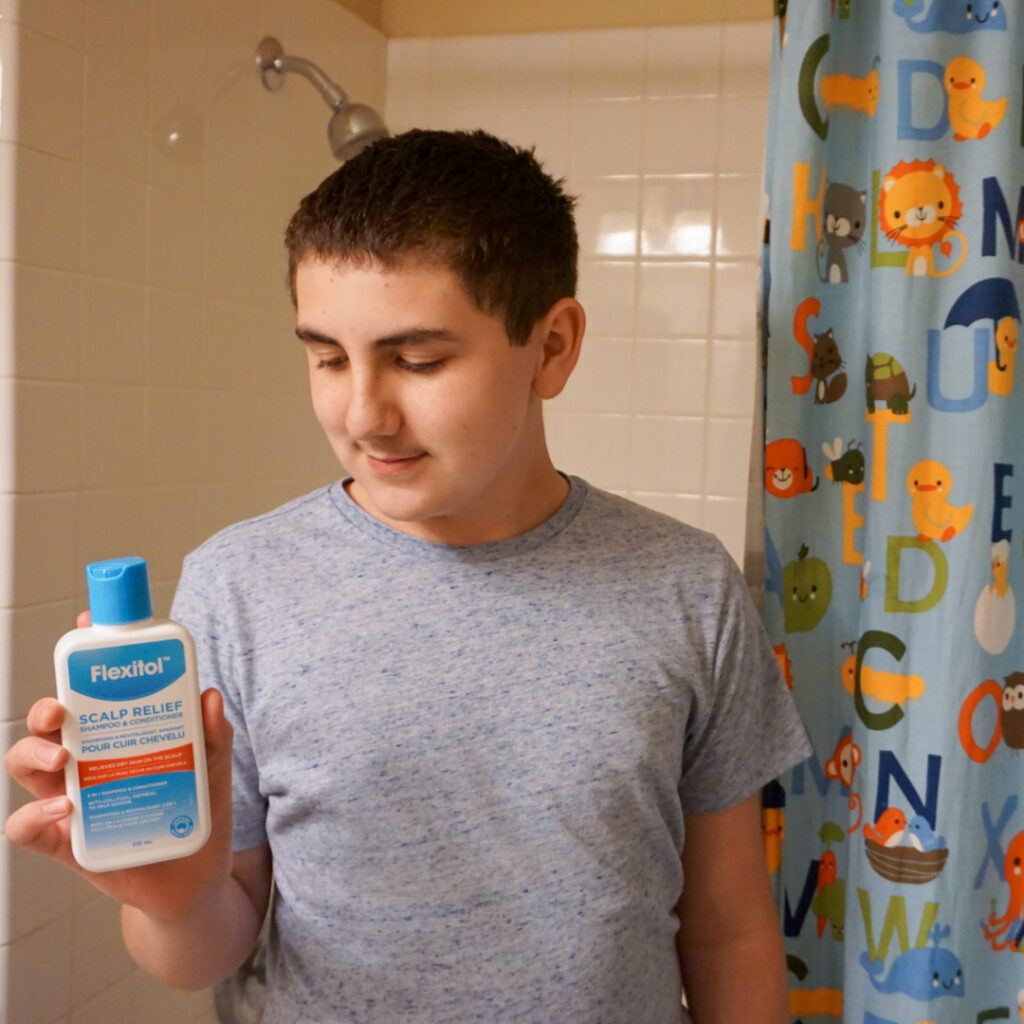 Flexitol has a variety of products made to help treat dry skin, including on your scalp. We were sent the new tar-free, steroid-free Flexitol Scalp Relief Shampoo & Conditioner and the Flexitol Scalp Relief Serum, and we put them both into action immediately to try to help Shane's dry scalp.
Flexitol Scalp Relief Shampoo & Conditioner is perfect for Shane because it's a 2-in-1 shampoo and conditioner, which is about the maximum amount of effort he's willing to put in, but it does the job really well. It's designed to not only cleanse the scalp but moisturize it, preventing that dry skin from happening and thus preventing it from flaking. Since he gets a bit of my oily hair, despite somehow also having dry hair, this is perfect for him because it does remove oils, dirt, and product build up while it's anti-inflammatory, anti-itch properties quickly leave him a lot more comfortable.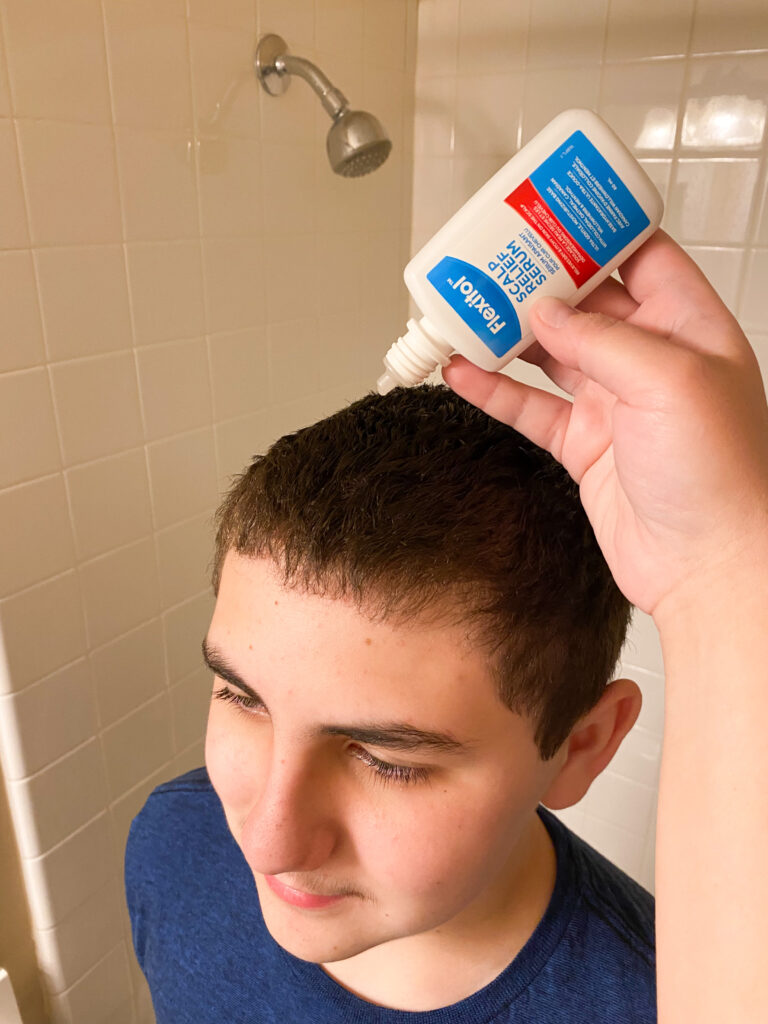 Since Shane already had a bit of dry skin built up, we also started using the Flexitol Scalp Relief Serum. That was an awesome way to relieve a bit of the itching he had been dealing with- it has 2% colloidal oatmeal, so it soothes his scalp just like the oatmeal baths I used to run for him as a toddler. It's not something we need to use every day, but it's easy to use when we do- it has a unique dropper bottle which makes it easy to apply, and since it can go on wet or dry hair I can totally help him apply it after he gets out of the shower.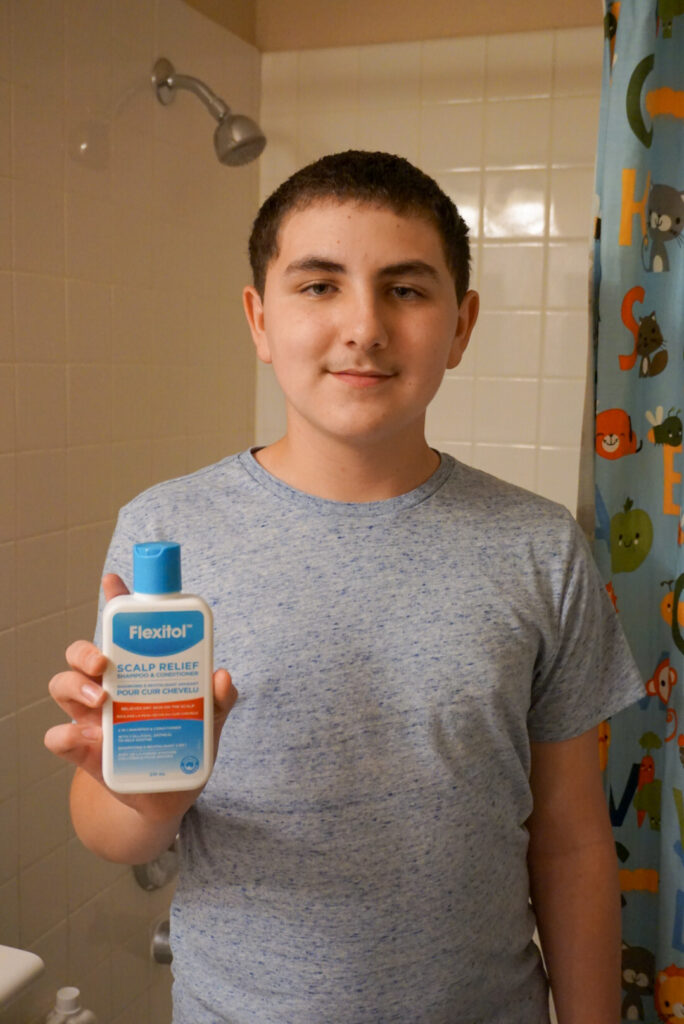 We've only been using these for a couple of weeks, and already he's seen a difference in the itchiness and I've definitely noticed a difference in his dandruff! I was having to send him back into the shower for awhile there because he just couldn't get all the flakes out, but this shampoo & conditioner not only cleans his hair but keeps it from flaking like it was. And it does it all without Shane having to put in any additional effort or take any extra time.
These will be long term dandruff relief staples around here, and since these products don't contain steroids they're totally suitable for long-term use. Whether we're fighting the summer sun or bundling up to keep out the cold, dry winter, at least I know that Shane won't be itchy or flaky!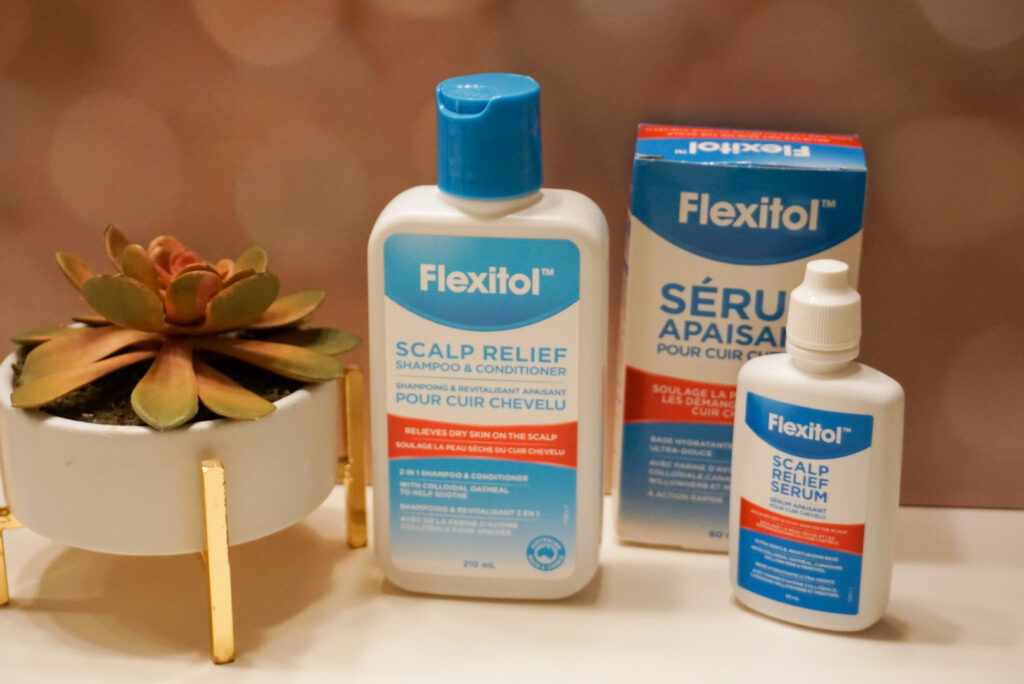 Ready to try Flexitol Scalp Relief Shampoo & Conditioner or Flexitol Scalp Relief Serum? You can find them both on Amazon right here!