For years, I've been looking for an easy but efficient skincare routine. I've managed to find individual items that I like, but there are so many conflicting reports on what all my routine needs.
Of course I knew I needed sunscreen, cleanser, and some sort of moisturizer, but sometimes I'd hear about a great new toner or serum or sleep mask or regular face mask or eye cream or retinol or… as you can see, there is a giant, overwhelming world of skincare out there.
So when I heard about Y'OUR Skincare, a totally personalized skincare service, I had to try it. It's literally everything I'd been looking for- a skincare routine that was customized to my skin and its needs that just shows up and tells me how to use it.
I didn't have to research interactions between products. I didn't have to wonder which types of products- and then which products from each category- I should use. All I had to do was fill out a simple skin type survey, get my results, and wait for my skincare solution to show up right at my door.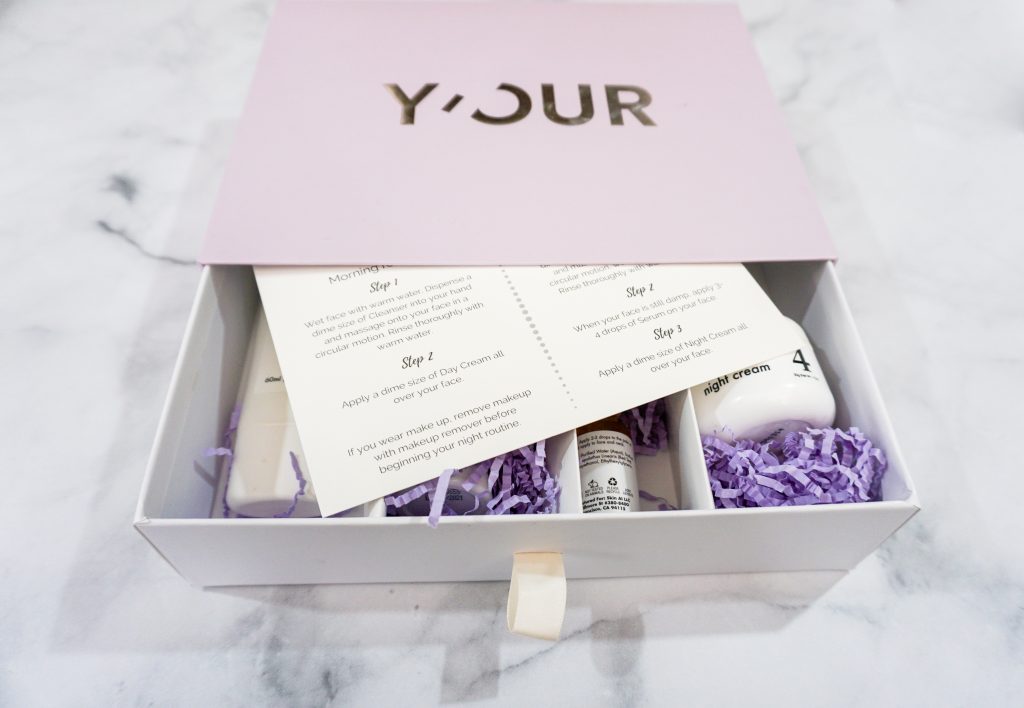 My skincare system came in a beautiful box that contained four pieces for my new routine. It had a handy little notecard on top of the products that broke down exactly what products I was supposed to use and when, including if it was for morning or night, and even when in the routine that product should be used.
It took so much work out of trying to figure out the right combination and even order of application- and answered my question about which products I should be using in the first place!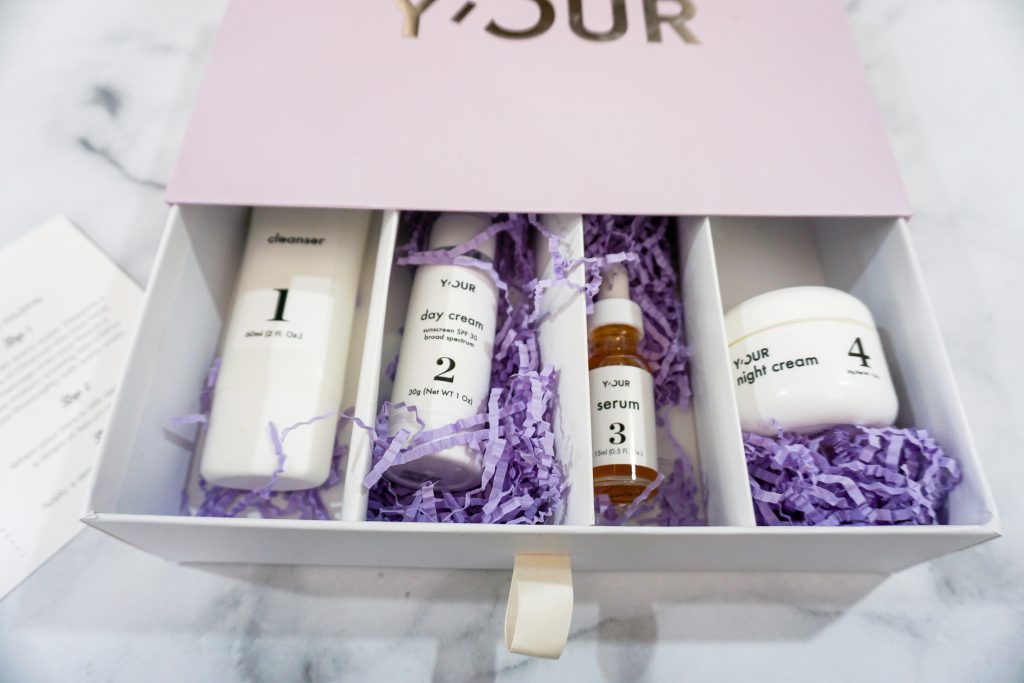 I've been testing the Y'OUR products for almost a month and it's been going really well.
I start each day- and night- with the Cleanser.
During the day, I follow that with some Day Cream- and at night, I skip that and use the Serum and my absolute favorite of the bunch- the Night Cream.
As you can see, none of the products have overly convoluted or complicated names, which helps so much with figuring out what to use when.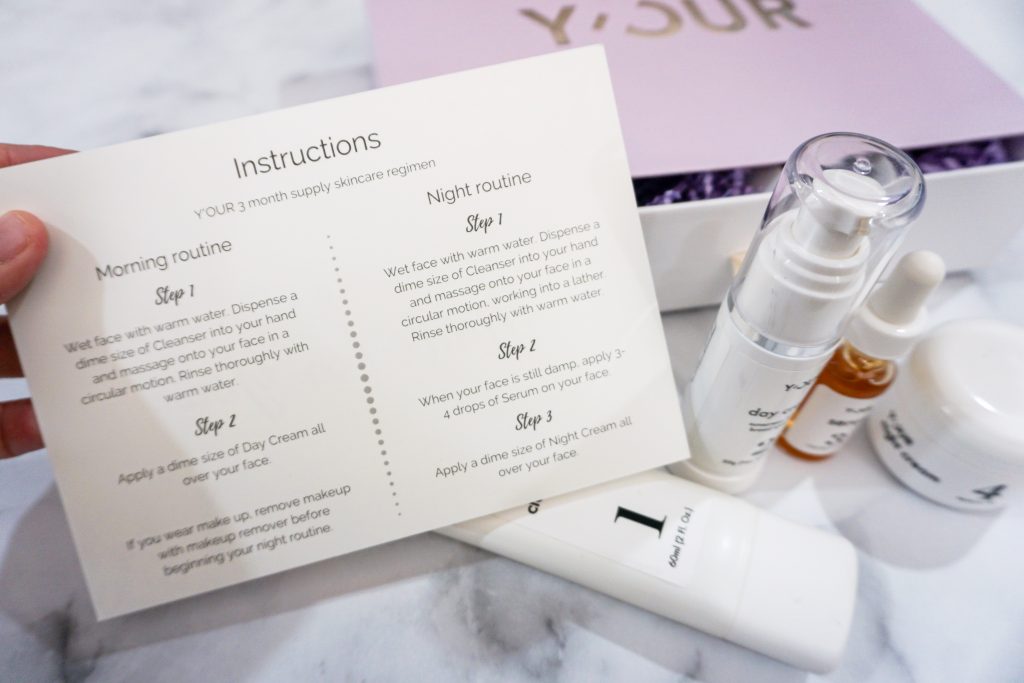 A huge thing that makes these products different than typical skincare is that each of these formulas takes into consideration my specific skin needs- whether that means an ingredient is added to reduce the redness I sometimes deal with, or there's extra hydration since I live in the desert. It's all customized to me, which also means it can be changed easily if need be!
Y'OUR has a satisfaction guarantee policy that allows up to 2 reformulations during the first 3 months to make sure you're completely satisfied. After that, before you're sent the next 3-month supply shipment, you'll receive an evaluation to answer to help Y'OUR make any adjustments if necessary.
And as for the product quality itself, it's really been excellent. I like all of them, and have seen some redness reduction in my skin for sure.
My skin hasn't had any dry patches, which I usually do get in the summer, and I didn't even have an "adjustment time" when switching to these products. They really took my sensitive skin into consideration when choosing ingredients, and it's been such a relief to not have any stinging or other issues when applying my skincare.
The cleanser especially has been a breath of fresh air- it's safer and more effective than physical exfoliating cleansers because it has the ability to penetrate the skin to exfoliate without actually rubbing it.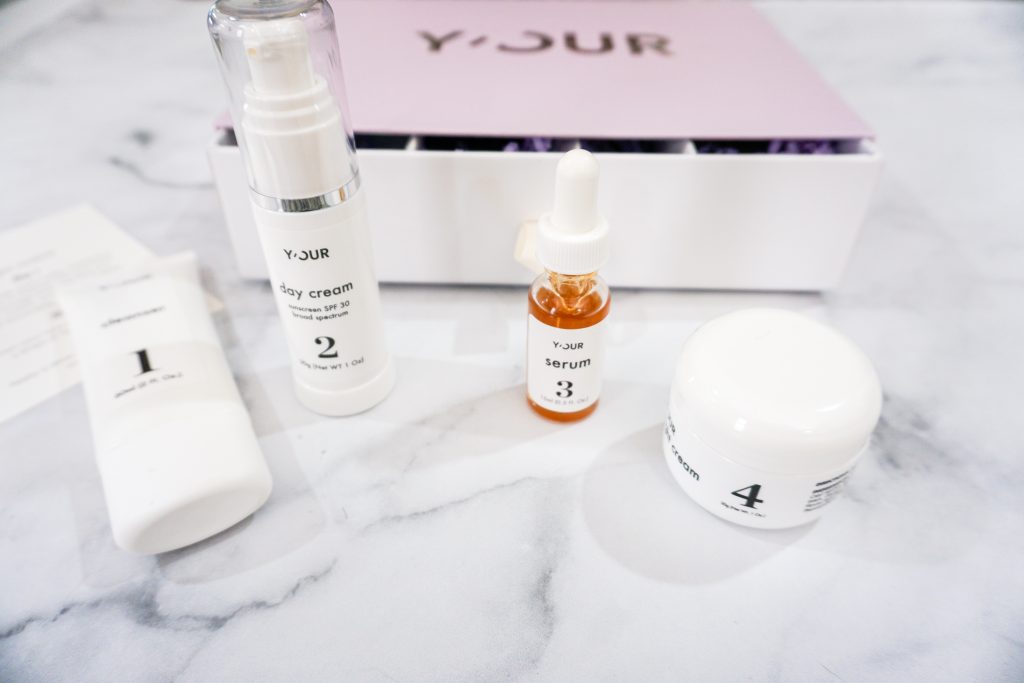 Oh, and the products have clean ingredients, no fillers, are paraben and toxin free, are made in the USA, and are cruelty-free with NO animal testing. So, they're pretty much perfect.
If you want a whole suite of products customized just for you delivered straight to your door every three months, be sure to check out Y'OUR Skincare! You can click right here to y-ourskin.com take the quiz and learn more about which products are right for you!