This post was written by a guest contributor.
Summer means lots of things to different people: school's out, pools are open, vacations are planned. However, it also means it's a good time to get things cleaned up. Every season it's good to go through your household things and see if and how you can clear out the clutter.
It's easy to hang onto things for a long time without ever using them or hardly using them, but it feels so good to get rid of things that may be better suited to another home. And if you're working so hard with your summer cleaning, why not get organized and make a few bucks from it?
Yard sales are wildly successful in the summer. It's a fun way to spend a leisurely weekend. Being a yard sale goer can be a good time, but actually having your own yard sale can be a lot of work. However, with the right organization it can be worth it. The first thing to do is to take inventory of what you have. Even though they are items you're considering castaways, you don't want to give away pure junk at least not for a price point.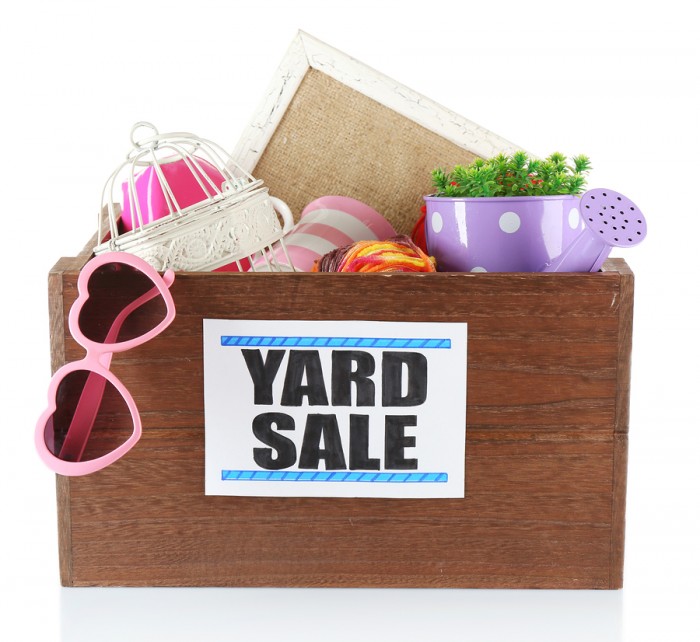 Go through each area of your house and sort through what you don't need anymore. Popular items tend to be:
dishes
never used or rarely used kitchen gadgets
vases
picture frames
clothes
books
outdoor furniture or lawn items
Arrange them into different piles and decide prices for each. Depending on how much of each item you have, you can price them individually or collectively to give people a bargain. If you don't think you have enough to have a full sale, call on your family or friends to donate some items to the sale. The more you have the better it can be for people to browse through and find something they like.
After you have collected what you want to sell, the next step is to advertise your sale. Craigslist is a great way to get the posting online and give people an idea of what kinds of items you have. For example, if you've had a baby but no longer need your stroller, baby clothes or cribs, but they're still in great condition, it may be able to go to someone who can use it. You don't have to list everything, but give people an idea of the items you will have.
Make sure to advertise within your community as well. Ask your local shops if you can hang up a flyer with details. Post lawn signs directing people to the address and also put a sign in your own yard that says the hours of the sale. It can draw attention from those passing by.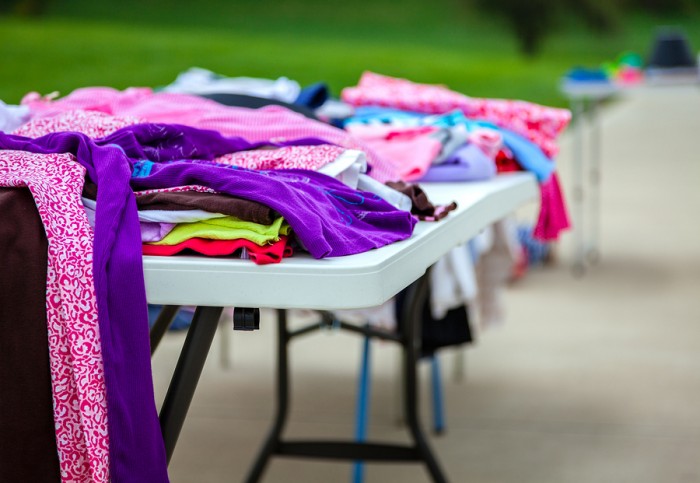 When the big day arrives, don't just haul everything out on your yard. Arrange it to where it looks appealing similar to a storefront. Put your best items front and center and smaller or less popular items on shelves or in bins under the tables. If you have access to a clothing rack, use that to display the clothes and any other accessories you have for sale. Also, think about having a bin with items that are totally free.
A summer day can make for a long, hot day. Offering refreshments to your potential customers can make everyone happier and more likely to stay longer. Something as simple as iced tea or strawberry lemonade is a perfect treat for a sunny day. Play some low music in the background and look interested in helping those that stop by. The point is to make your yard sale seem inviting. Don't get stuck on your cell phone or avoid conversation altogether. Give each newcomer a friendly greeting and allow them to ask questions.
As the day winds down, if you have items leftover and can't bear to take them back inside, start lowering the prices or give the items away for free. Anything that remains you can take to your local donation center so that someone might still find good use for it.
The great thing about deciding to declutter is that once you get started, it's easy to get on a roll. You can be prepped for a successful yard sale with just a little bit of organization and lot of positive energy!