Being a mom puts a lot of stress on a woman- both mentally and physically. Carrying a baby all day wears out my arm muscles and often gives me a kink in my neck. Following Shane up & down hills at the park kills my legs, and my never ending to-do list gives me a massive tension headache. However, I'm usually too busy doing all the things I mentioned to actually do anything about all the aches & pains!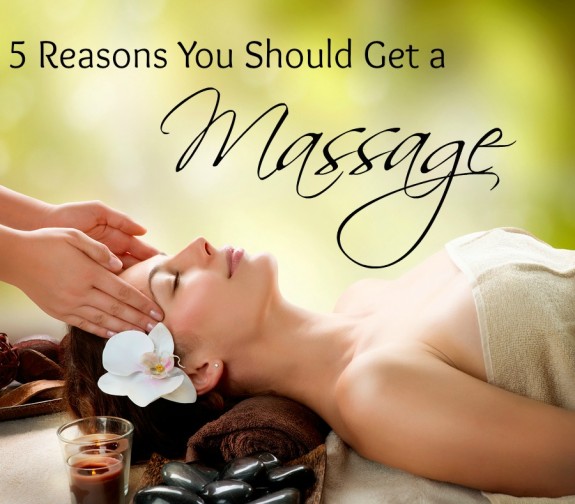 Massages are gaining popularity as alternative health treatments, and for good reason. There are so many benefits to massage, including:
-Stress Relief: Massage can lower your heart rate and blood pressure, relax your muscles and increase the production of endorphins, all leading to a calm relaxation that can help with chronic or occasional stress.
-Improves Posture: With ongoing massage, the muscles are loosened and the relaxed joints have greater freedom and pressure points are relieved. This allows the body to relax into a more natural posture.
-Improves Circulation: Through the pressure that comes with massage, blood  is moved through congested areas. The release of this pressure causes new blood to flow in. This also flushes lactic acid from the muscles. All of these things work to naturally lower blood pressure and enhance blood flow, which in turn improves body function.
-Fights Depression: Cortisol is released when you are depressed, and massage can lower it by as much as 50%. Massage also increases the levels of serotonin and dopamine, the "feel good" neurotransmitters that help stabilize your mood.
-&Many more: Massage has been known to relieve headaches, improve rehabilitation after injury, manage chronic pain from arthritis, fibromyalgia, and migraines, and even help with insomnia.
While most of us have a busy schedule, it's precisely that reason that it's important to pencil in some "me time". If you're due for some much-needed "me time", be sure to get a massage soon!
When was the last time you got a massage?