I have a little boy who is absolutely obsessed with Monsters, Inc. He's been into the characters for months, even though he was too scared to watch the movie until a couple of weeks ago! To say he's excited about Monsters University would be a huge understatement, so to help him pass the time until next Friday, June 21st when it finally comes out, we've been reading lots of Monsters University books &doing some fun activity sheets!
You can download the sheets too, just click on the images below to download PDF versions of the activity sheets: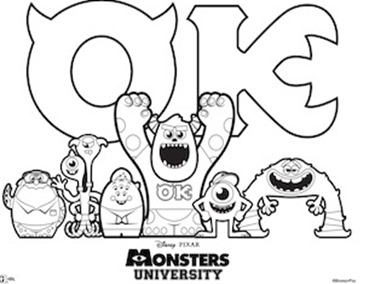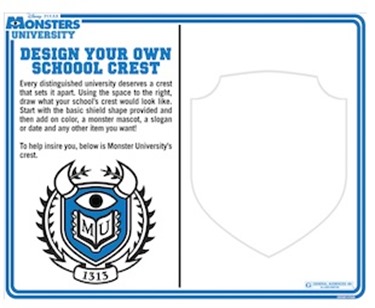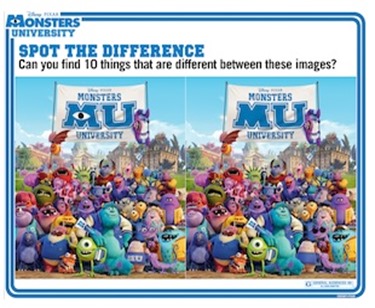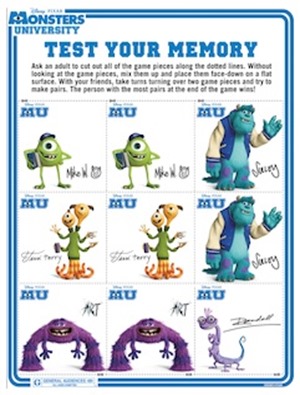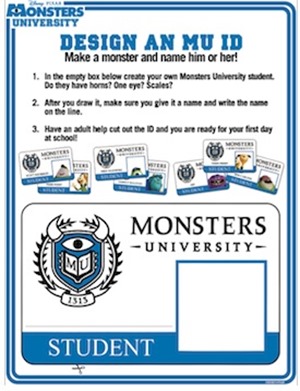 About the movie:
Mike Wazowski and James P. Sullivan are an inseparable pair, but that wasn't always the case. From the moment these two mismatched monsters met they couldn't stand each other. "Monsters University" unlocks the door to how Mike and Sulley overcame their differences and became the best of friends.

Screaming with laughter and fun, "Monsters University" is directed by Dan Scanlon ("Cars," "Mater and the Ghostlight," "Tracy") and produced by Kori Rae ("Up," "The Incredibles," "Monsters, Inc."). The film opens in U.S. theaters on June 21, 2013, and will be shown in Disney Digital 3D™ in select theaters.
Be sure to check out Monsters University, in theaters June 21st! You can follow the movie on Facebook & Twitter for more sneak peeks!