Have you ever felt lucky- or unlucky for that matter? I think we've all had moments in our lives where we just couldn't believe something and chalked it up to luck. The new movie Luck coming to Apple TV+ this Friday, August 5th welcomes humans to the Land of Luck for the first time to see where all that luck comes from!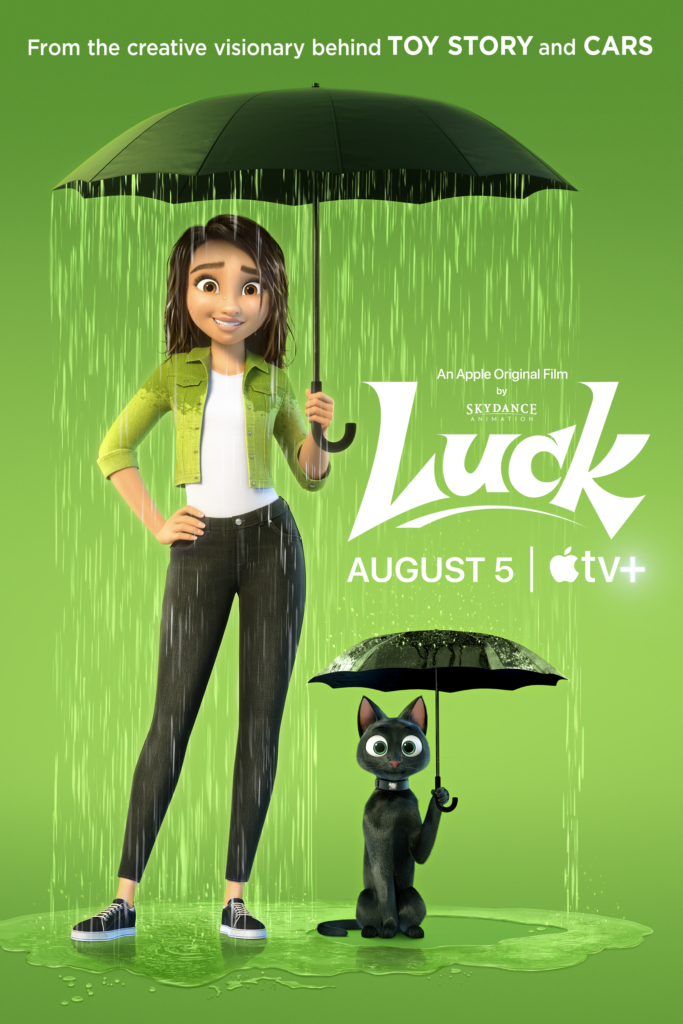 About the movie:
From Apple Original Films comes the story of Sam Greenfield, the unluckiest person in the world, who when she stumbles into the never-before-seen Land of Luck, sets out on a quest to bring some good luck home for her best friend. But with humans not allowed, her only chance is teaming up with the magical creatures who live there to do it.
I recently had the opportunity to chat with Simon Pegg, who plays Bob the black cat in the new movie. Read on to learn how Simon relates to Bob, if he believes in luck and more!
What excited you most about Luck and playing Bob?
Simon: I just loved the concept of the worlds of good and bad luck and how sort of extraordinarily complex and beautiful and intricate they were- and yet really, the whole thing was like an office job. They were all essentially just punching a clock and working in for them- quite a mundane place which I thought was quite funny considering how visual it is.
But also the chance to play Bob- I love getting to do a Scottish accent because my wife is Scottish, so I get in her good books for doing that. As long as I do it well. If I don't it's the opposite.
You have such myriad experience with all sorts of things writing, producing, voice, acting, etc. Do you have a preference in terms of doing more comedic roles or voice acting?
Simon: Well, the great thing about this job is that it's so varied. I really enjoy performing- I mean writing I love, but it's more like hard work. Performing is like playing and when you get a character like Bob, it really is playing.
It's just you in the room- whenever you do voice work, you tend to do it solo. You don't work with your other actors; sometimes you don't even meet them until afterwards, which is the case certainly for me and Eva on this, who plays Sam. We didn't meet until afterwards, and yet the kind of easy chemistry we had when we finally met felt like we'd already established an onscreen, which was lovely.
Voice acting is really strenuous. You'd think it wouldn't because it's just you in a room, in a microphone, but you have to physicalize all your lines. Facial expressions are recorded for the animators to use, so it's not that different to doing live action really, but it is a very solitary affair, but I do love it because it's great fun and I like things when it's all about me.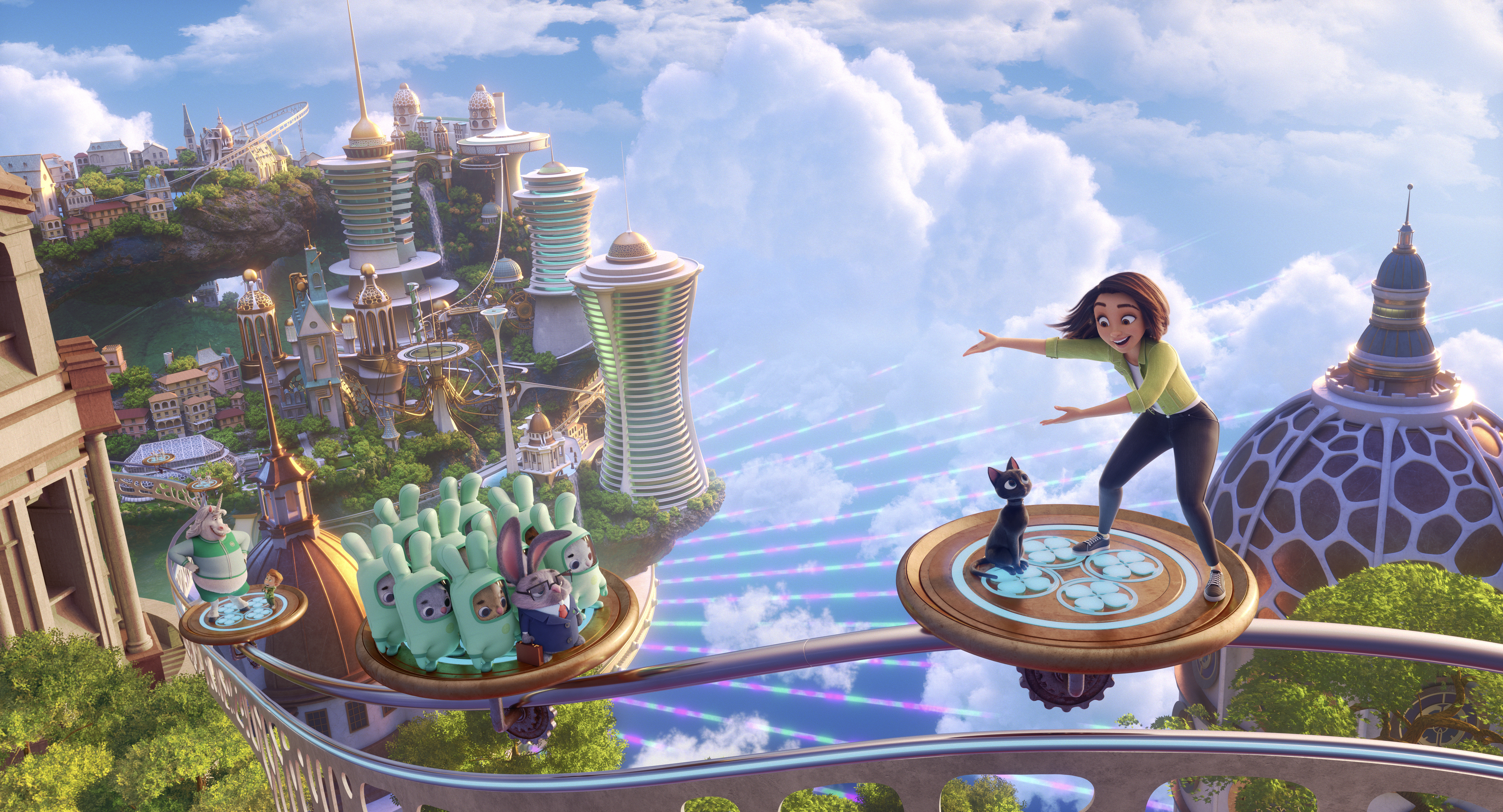 If you could film one of the scenes live action, which scene would it be?
Simon: That's a no brainer for me. I love the scene in the movie when they go into the in between and the gravity change- that for me would be so much fun to sort of be somewhere, and then suddenly have to flip upside down to land on your feet, which as a cat I would always do, obviously- as a human, probably not. I'd land on my head, but it would be fun.
Do you personally believe in luck?
Simon: I think luck is something that we create for ourselves. I believe that luck is what we make so opportunities come our way and we either convert them into good luck or we let them go, and that's kind of bad luck, so I do and I don't really.
I feel like it's important for us to take responsibility for what we do and not ascribe blame elsewhere and at the same time it's quite a positive thing to suggest that you got to where you want to be, not through some sort of mystical kind of force moving you around, but because you made the right choices, and you did the right thing and I think that's part of what this film teaches in a really sweet way.
The positivity you put into the world can often come back at you in the form of what feels like good luck, but you know at the end of the day it was you.
You mentioned that during the voice over process they also film you while you're reading the part. What part of Simon is in Bob?
Simon: When you play any character you do try and invest something of yourself into the character, even if you're playing a character that's not very nice, you try and get to give them some kind of humanity.
I think with Bob- I'm a bit grumpy sometimes. I know it's very probably hard to believe because I'm such a sunny personality. Definitely his kind of mischievous side, that was very much me. Slight impatience… I'm more like Bob than I realize.
Hear Simon Pegg as Bob in Luck starting this Friday, August 5th on Apple TV+!
Do you believe in Luck?