Just about every year, Disney gives us a holiday gift in the form of a new movie to go see on Thanksgiving weekend. While that didn't happen in 2020 for obvious reasons, this year the tradition is BACK with Encanto- coming on November 24th!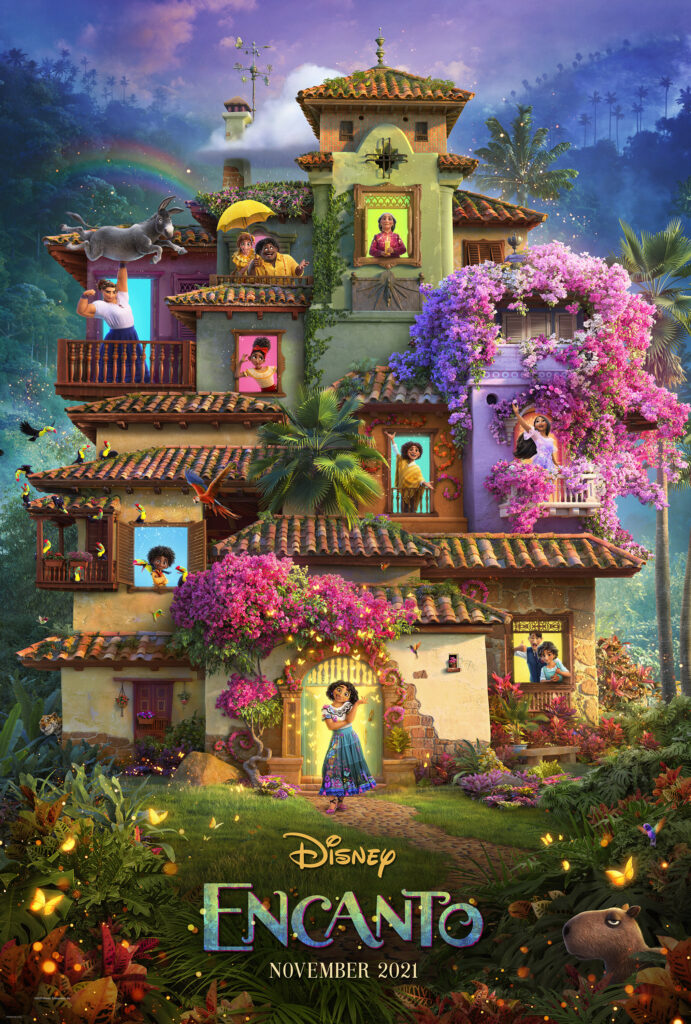 About the movie:
"Encanto" is the tale of an extraordinary family, the Madrigals, who live hidden in the mountains of Colombia in a magical house, in a vibrant town, in a wondrous, charmed place called an Encanto. The all-new original film features the voice of Stephanie Beatriz as Mirabel, an ordinary 15-year-old who's struggling to find her place in her family.

In the film, the magic of the Encanto has blessed every child in the family with a unique gift from super strength to the power to heal—every child except one, Mirabel. But when she discovers that the magic surrounding the Encanto is in danger, Mirabel decides that she, the only ordinary Madrigal, might just be her exceptional family's last hope.
The first trailer for Encanto came out today- check it out below!
This movie is going to be a feast for the eyes if this trailer is any indication. The scenery is just breaktaking, full of color and beauty.
Another great thing is that this movie is set to showcase Colombian culture. The main character, Mirabel, is voiced by Stephanie Beatriz who is part Colombian.
"Mirabel is a really funny, loving character who also deeply yearns for something more," says Beatriz. "She's also not afraid to stand up for what she knows is right—something I love and relate to very much.

"I'm Colombian on my father's side, and playing this role fills me with immense pride," continues Beatriz. "As a Disney kid, I'd burn through my VHS tapes and adored every single magical story that the world of Disney introduced me to. I learned in those that stories that anything is possible, especially if you believe in magic and the goodness rooted deep inside us all."
That's not where the connection to Colombia ends, either. The new trailer includes an original song called "Colombia, Mi Encanto" performed by 17-time GRAMMY and Latin GRAMMY winner, singer, songwriter and actor Carlos Vives, who is a native of Santa Marta, Colombia. And the filmmakers not only took a research trip to Colombia early in the development process, but also continued to work with a group of expert consultants throughout production of the film.
It's clear that music will play an integral role in the movie- it does include all new-songs from Lin-Manuel Miranda after all- and Disney has a knack for telling stories about how everyone is special in their own way. I am definitely looking forward to going to see this with my family on Thanksgiving weekend!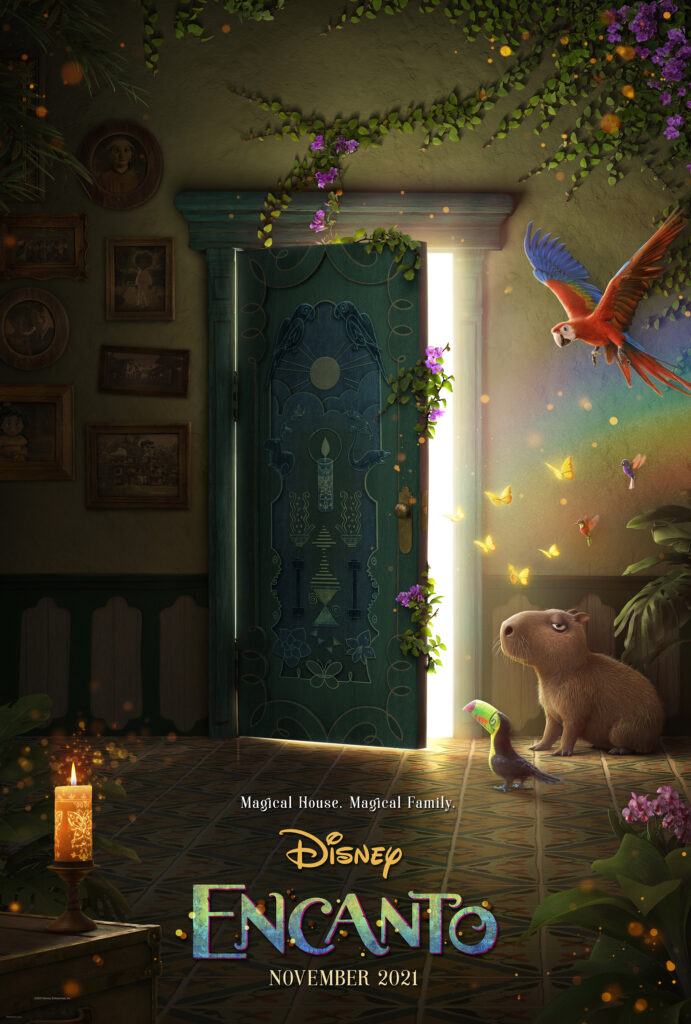 What do you think? Are you looking forward to seeing Encanto this November?
Catch Encanto in theaters on November 24, 2021! Be sure to follow along on Facebook, Twitter, Instagram and using the #Encanto hashtag to follow along for new updates while you wait!