A few years ago, completely by chance, I discovered something I had been missing my whole life- pesto! I was at a pizza place and they recommended their pesto pizza, and while green pizza sounded super weird, I decided to try it. Now I enjoy pesto on anything and everything!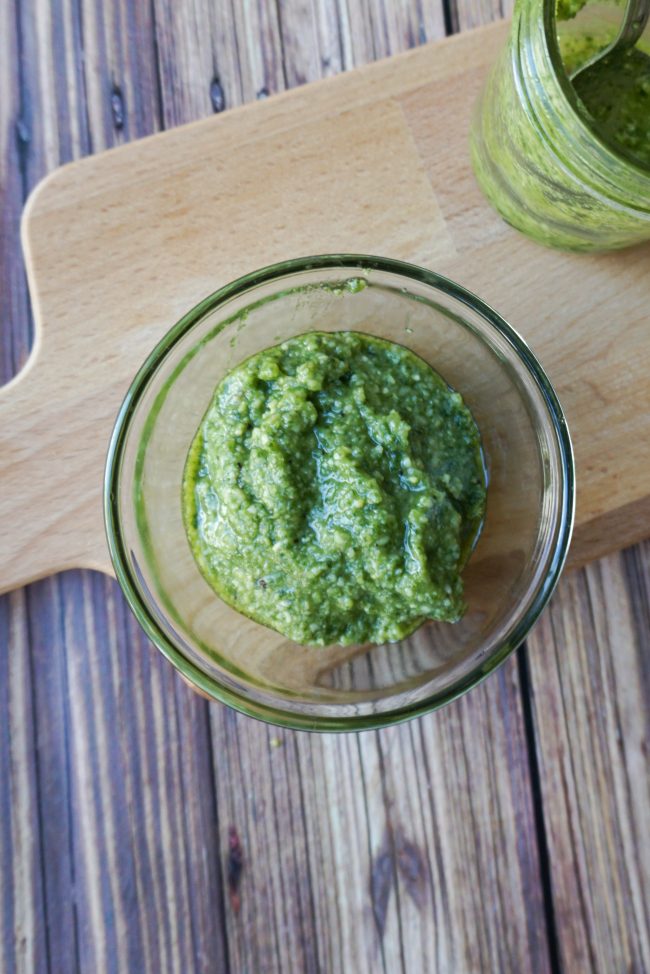 While store bought pesto is often delicious, I prefer to make my own at home. Using my own fresh basil makes it taste and smell so fresh and really elevates the flavors. Plus, it only takes a couple of minutes to make!
Homemade Pesto
Ingredients:
4 cups fresh basil
2 garlic cloves
1/2 cup olive oil
1/4 cup grated parmesan cheese
1/3 cup pine nuts
2 tsp lemon juice
salt and pepper to taste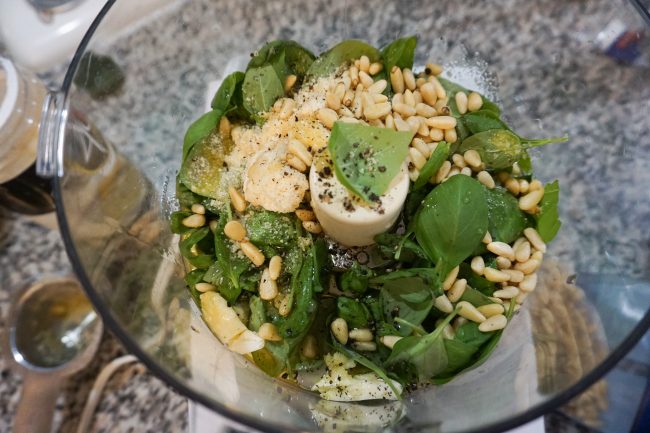 Directions:
1. Add all ingredients to a food processor and blend until smooth. That's it!
2. Store leftovers in a mason jar or other airtight container and refrigerate. Stays good for at least three days, though if you add a little extra lemon juice you can add a couple of days {use your best discretion!}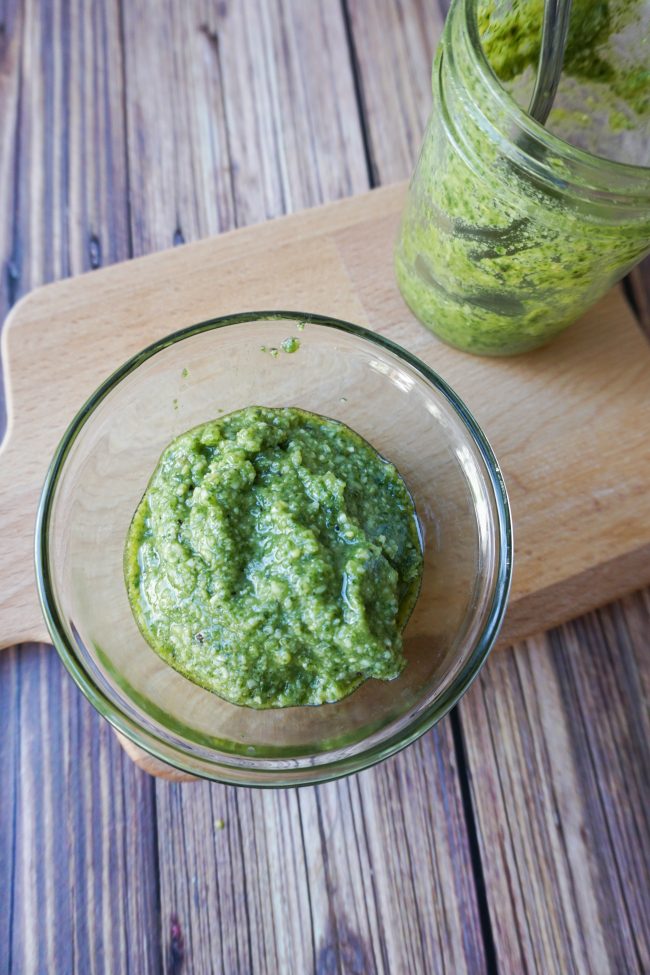 If you need delicious recipes to use with this homemade pesto recipe, try these: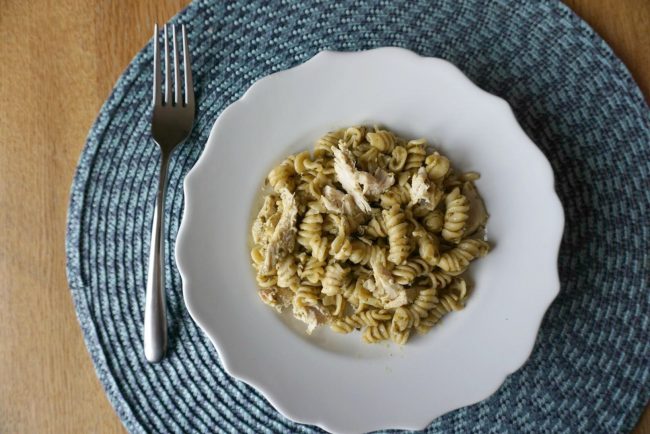 Chicken Pesto Rotini {SUPER quick weeknight meal!}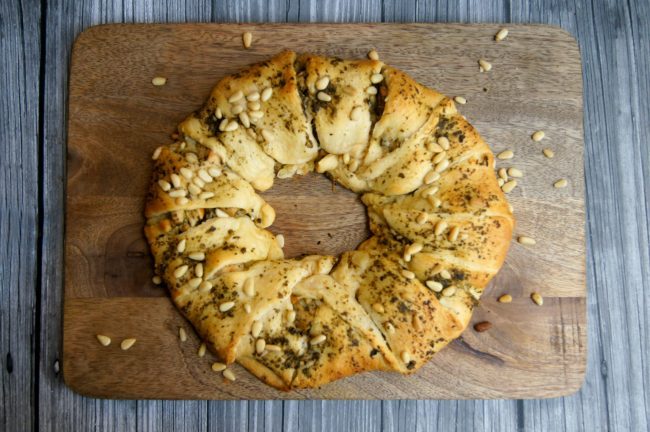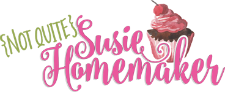 Quick and Easy Homemade Pesto Recipe
Ingredients
4 cups fresh basil
2 garlic cloves
1/2 cup olive oil
1/4 cup grated parmesan cheese
1/3 cup pine nuts
2 tsp lemon juice
salt and pepper to taste
Instructions
Add all ingredients to a food processor and blend until smooth. That's it!
Store leftovers in a mason jar or other airtight container and refrigerate. Stays good for at least three days, though if you add a little extra lemon juice you can add a couple of days {use your best discretion!}