Shane and I love doing crafts together. However, craft supplies can add up quickly! Some of my favorite crafts are the ones that take something that would have been garbage and give it a new life- whether that means taking an old scrap of fabric and making a dog toy or turning an empty juice box into a sailboat!
Below are some of the coolest DIY projects I've seen lately that involve upcycling something from around the house. If you're looking for a fun project, consider one of these- you'll have fun, make something cool, and keep trash out of the landfill!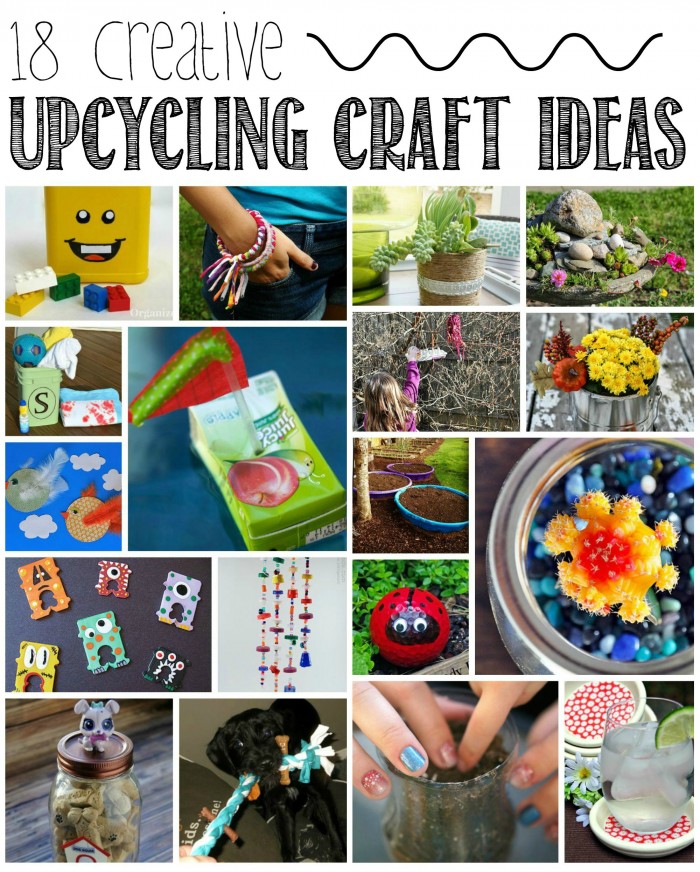 1. This easy LEGO head container is great for storing small toys or bricks.
2. Turn old, stained t-shirts into cute bracelets!
3. An old yogurt container makes a great pot for plants.
4. An old birdbath can become a beautiful rock garden.
5. Store pool toys or towels easily in a kitty litter container!
6. Turn old CDs into artwork– you're not listening to them, anyway.
7. Juice boxes make great sailboats!
8. Make an omelet, then turn your empty egg carton into a bird feeder.
9. A paint can looks right at home as a pretty floral arrangement.
10. Turn kiddie pools into raised garden beds.
11. These bread tag monsters are so cute!
12. This wind chime made of plastic lids is beautiful to look at!
13. Who knew that golf balls made the perfect ladybugs?
14. You can add terrarium to the long list of things mason jars can be turned into.
15. Mason jars also make cute dog treat jars.
16. Dogs will love these DIY tug toys!
17. Plant seeds in old plastic bottles and watch them grow!
18. Enjoy sips by the pool without worry- these terra cotta coasters are perfect for patios.
Bonus: For more DIY crafts, including many made from upcycled materials, be sure to check out the Activity Center on the Juicy Juice website! There you can find great crafts to make including tissue box dinosaur feet, a Juicy Juice bottle cap aquarium, and even a magic firefly bottle!
Which craft are you the most excited to try?