This post was written by a guest contributor.
Whether you're going to the original Disneyland, or Florida's Disneyworld, or one of the international Disney parks, there's a lot you'll want to know before setting off on your first family Disney trip. Disney parks and resorts are lots of fun and there's not too much you need to do in advance, but it always helps to be prepared and have a plan of attack to make sure you get the most out of your family vacation.
Planning Your Day(s) at the Park
There are tons of things to do at Disney parks and there's certainly not enough time to do everything, so it helps to have a plan of attack before you go.
Make a priority list. Read up on some of the most popular activities for various age groups at different Disney parks to find out what things you should definitely not miss. For example, if you've got a teenager in the group, they'll probably want to do the Hollywood Hotel ride or the Matterhorn ride. Little kids in the group will probably want to do some of the tamer activities that feature their favorite movies like the Cinderella Castle or Mad Hatter tea cups. Adults who remember visiting the park as kids will probably want to revisit some favorite classics like the Pirates of the Caribbean ride or the Haunted Mansion. Have everyone come up with a few "must-do" activities and then a few "want-to-do." If you've got divergent interests, for example a young kid might not want to do a scarier ride like the Hollywood Hotel, figure out at which attractions you'll split up and who will go on which rides with who if you need to split up.
Don't plan your schedule too full. Half the fun of Disney parks is just walking around and coming upon fun activities like the actors doing performances and fireworks shows. Unless you live close to the park, you'll want to take at least a few days for your vacation. Plan each day according to a handful of must-do activities, and leave yourself the rest of the time to explore and find fun things on the fly.
Decide if you want to do any of the water rides in advance as some of them can get you pretty wet. You may want to wait to choose a day that will be warm to do the water rides, or you may want to bring clothes you can change into in your bag. You won't get too wet at most rides, but there's the chance you could get cold later on in the day. If you are hitting one of Disney's water parks, make sure you have a waterproof phone case so that you can easily snap pictures of your kiddos!
Check in advance to see if any rides will be closed and what times shows will be. Also know emergency information like the location of the medical tent in case of something like a scrape or an allergic reaction.
Don't forget to use FastPasses! Most popular rides have these options so you can skip the long lines. After your FastPass is collected or your time slot passes, it is considered deactivated and you can get another one. Save these for the really popular rides that have the longest lines. It is wise to start as early as possible with these, as the time slots for which they can be used are always a little later than when you receive them.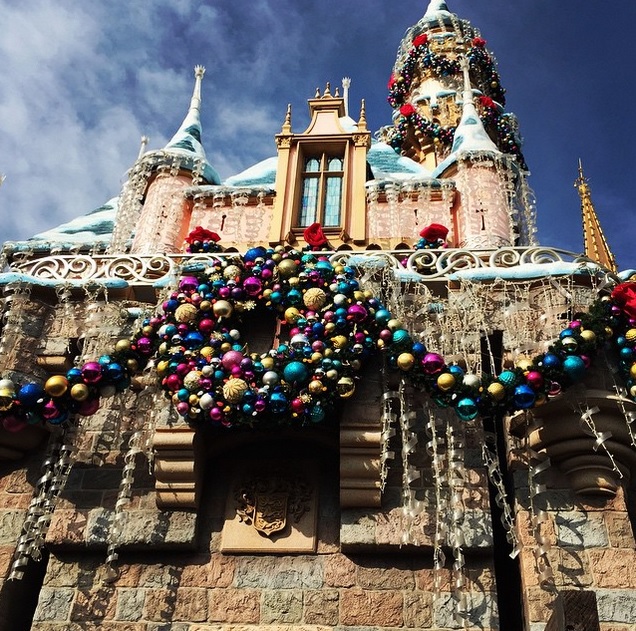 Being Prepared
While you will be able to buy anything you forget while you are at the park (the Disney parks are really prepared for any contingency, to an impressive degree. You can even mail letters at some of the parks!), you will save much more money if you come prepared with all of the things you think you might need.
Be the classic, silly theme park parent and come wearing a good hat for sun protection, a ridiculous fanny pack for easy and comfortable carrying of important things like cellphone and wallet, a jacket, and a very comfortable pair of walking shoes.
Bring all of the important items for any good vacation: sunscreen, refillable water bottles, medications (inhalers, EpiPens), ibuprofen, Band-Aids, sunglasses, both cash and cards (though you can use cards now at most places), camera, back-up phone battery, etc.
Bring plenty of snacks! While Disney offers many dining plans, you should definitely bring your own snacks for while you're walking around the park. Snacks at the park can quickly add up, and you'll especially want to bring your own if anyone has a food allergy or limitations and needs special items.
If you have small kids, you may want to bring along some items to keep them entertained while they wait in line. While FastPasses have sped up the average wait considerably, you will still probably have to wait in line for at least a little while on every ride, so you may want to bring along something small to keep them occupied. Alternatively, be ready with some silly games you can play together while waiting, like Disney charades or a Disney guessing game.
Disney parks can definitely be overwhelming, so while you are on your vacation, try not to allow yourself to get overwhelmed with planning and coordinating. Instead, just take a relaxed pace and let your family enjoy their trip.