Around here, Sundays are crazy. Justin works so much during the week that we save our errands for the weekend, but we like to take Saturdays to be together as a family. That means that pretty much the entire week's worth of errands take place on Sundays!
Once we get home from the grocery store and wherever else we've been, we spend a lot of time in the kitchen preparing for the week. We make & individually wrap Justin's breakfast bars for the week, I try to partially assemble his lunches to save time during the week, and when I have time, I cut and wash fruits & veggies to snack on throughout the week. The last thing I want to do when I'm done with all of that is cook dinner! That's why I love using my slow cooker on Sundays. I just spend a few minutes before my errands getting everything into the cooker & by the time I'm done with all of my errands and chores, dinner has cooked itself. Below I've included 12 Slow Cooker meals that would be perfect for a Sunday night.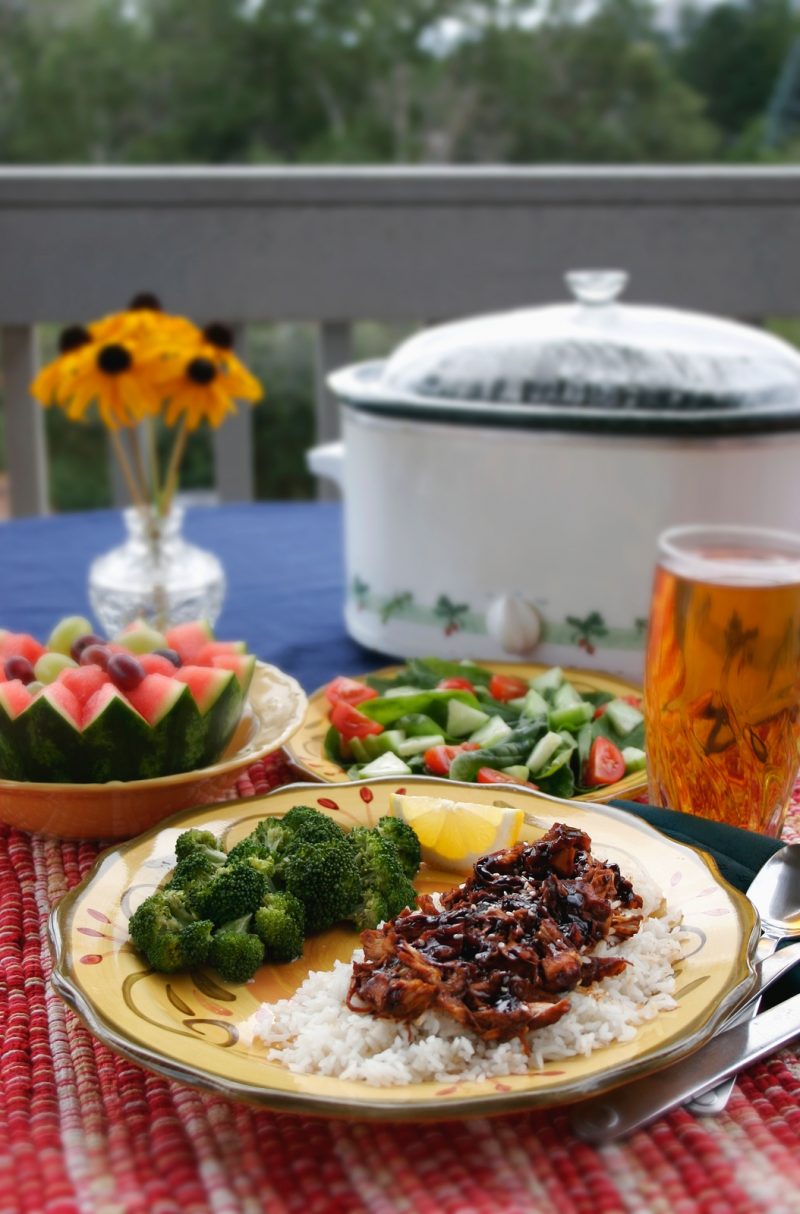 Whether you prefer chicken, pasta or vegetarian options, you can find great recipes below!
Slow Cooker Grown Up Chicken Soup
Clean Eating Slow Cooker Spinach and Chicken
Slow Cooker Apricot Salsa Chicken
Slow Cooker Garlic Chicken with Couscous
Slow Cooker Pulled Pork-Stuffed Sweet Potatoes
Slow Cooker Ranch Chicken Enchiladas
Slow Cooker Macaroni and Cheese
Apricot-Orange Slow Cooker Chicken
Clean Eating Slow Cooker Italian Style Meatballs
Grab even more recipes on my Slow Cooker Pinterest Board!
What's your favorite slow cooker meal?