This post is brought to you by Death Wish Coffee. All opinions are my own.
We all know someone who loves coffee more than just about anything else. And why not- coffee is delicious, warm and cozy- and it helps make the things happen.
If you're looking for a great gift idea for a coffee lover, look no further- a coffee themed gift basket is the perfect gift for any true coffee fan! You can customize it however you want but below I've included some tips for making the perfect coffee-themed gift basket for the coffee fan on your shopping list.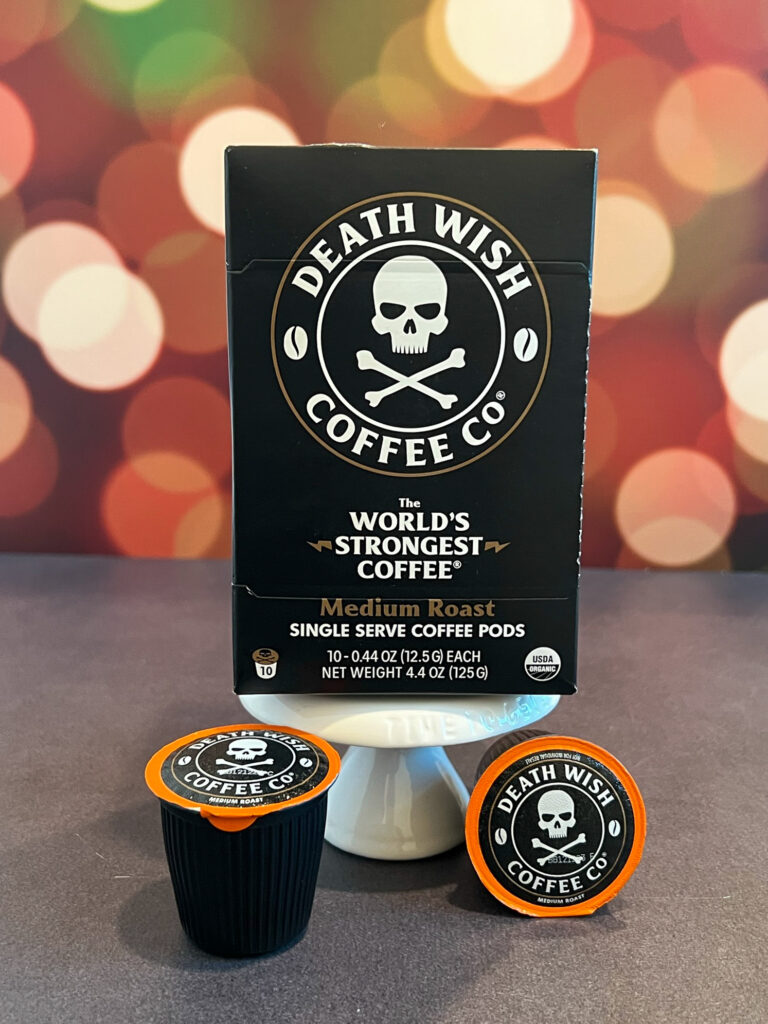 Start with Death Wish Coffee- available in K-Cups, Beans or Grounds
Why Death Wish Coffee? Death Wish Coffee is the World's Strongest Coffee, perfect for the ultimate coffee lover! It's also such a fun and cheeky brand, it adds a little more fun to the gift basket and makes it not so basic!
Another reason why I suggest including the actual coffee in the gift basket is that it lets your recipient have a delicious, warm cup of coffee without having to leave the house. I don't know about you but when it's dark and cold out, the last thing I want to do is leave my house. Having my favorite coffee ready to just pop into my Keurig is so much better!
Add something to eat
You can get really personal here if you know the recipient really well- maybe you'll bake them the cookies they grew up eating, or maybe you'll pick up their favorite shortbread cookies they can only find this time of year.
I went with chocolate covered espresso beans because they're delicious and because they're even more coffee, but definitely feel free to add a personal touch. If you don't know them that well or can't think of a personal treat, add something that goes well with coffee- think a coffee cake, biscotti, or something along those lines.
Add something that'll make them feel loved for years to come
Some of my favorite gifts have been gifts that either became a part of my daily life, like a warm blanket, or gifts that remind me of the gift giver every year like Christmas decor and ornaments. I added a Christmas ornament to this gift basket because not only is it a fun and cute gift that's still very much in-theme, but it will also remind the recipient that someone was thinking of them every year as they hang the ornament on their Christmas tree!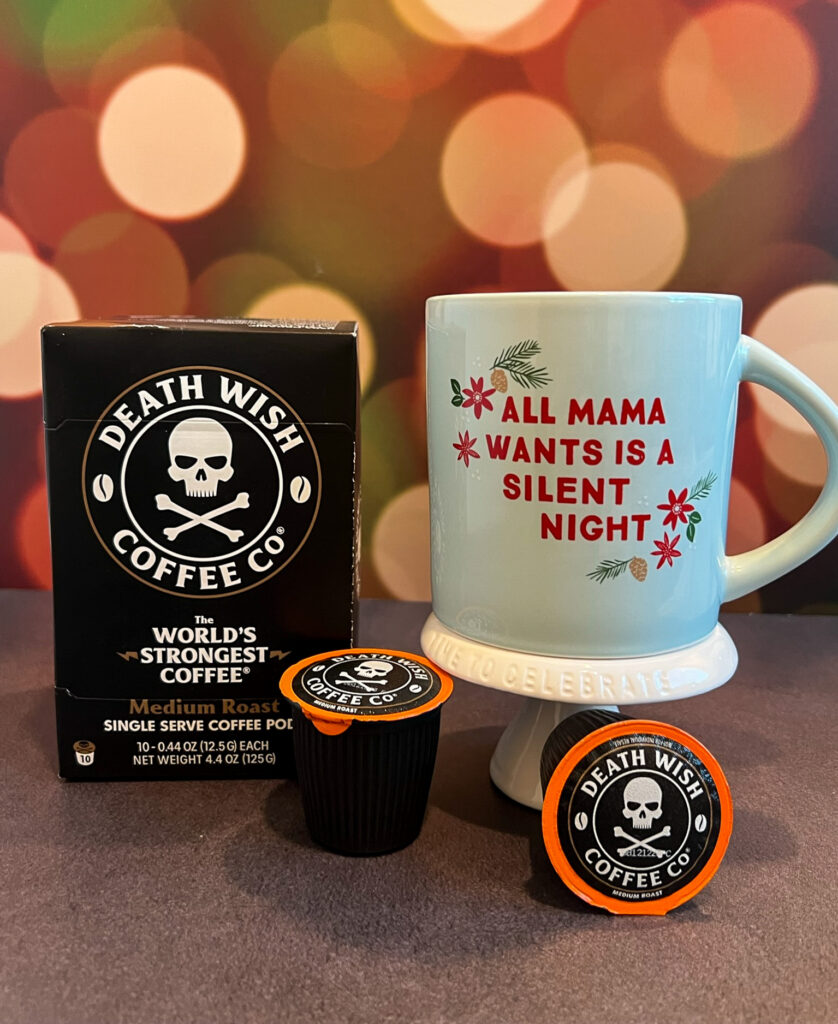 Add something personal
Okay, adding a coffee mug to a coffee-themed gift basket isn't exactly groundbreaking. But it does give you yet another chance to make the gift basket personal! Shop around to find the perfect coffee mug for them instead of just grabbing the first one you see at the store. You can make one, order a handmade one, or just find one that perfectly encapsulates your recipient at the store. The goal here is to make them smile every time they fill it up with their Death Wish coffee!
Gift baskets can make such a great gift and can really mean a lot if you take the time to customize them. Starting with delicious coffee and adding personal touches can make the difference between a generic gift and a great one!You can find Death Wish Coffee at many major stores- or buy it online here!