We received a copy of the game to facilitate this review. All opinions are my own. This post contains affiliate links.
I've always been a big fan of finding engaging ways for the kids to learn. While we could always just cycle through flashcard decks over and over like when I was a kid, there are much better ways for kids to learn- and having them be excited about learning helps a lot.
One of our favorite fun and engaging learning tools for years has been Osmo! We've been using Osmo games since they first came out, and now we have just about every one. They have games for all kinds of topics, from art to counting to geometry. And their latest series, Osmo Math Wizard, might be our favorite of all!
A few months ago I shared the first two games in the Osmo Math Wizard series- Osmo Math Wizard and the Magical Workshop and Osmo Math Wizard Secrets of the Dragons. They're both amazing games and Zac's been using them for months now to build his math skills! Well two new additions to the series just dropped- Osmo Math Wizard and the Enchanted World Games and Osmo Math Wizard and the Amazing Airships!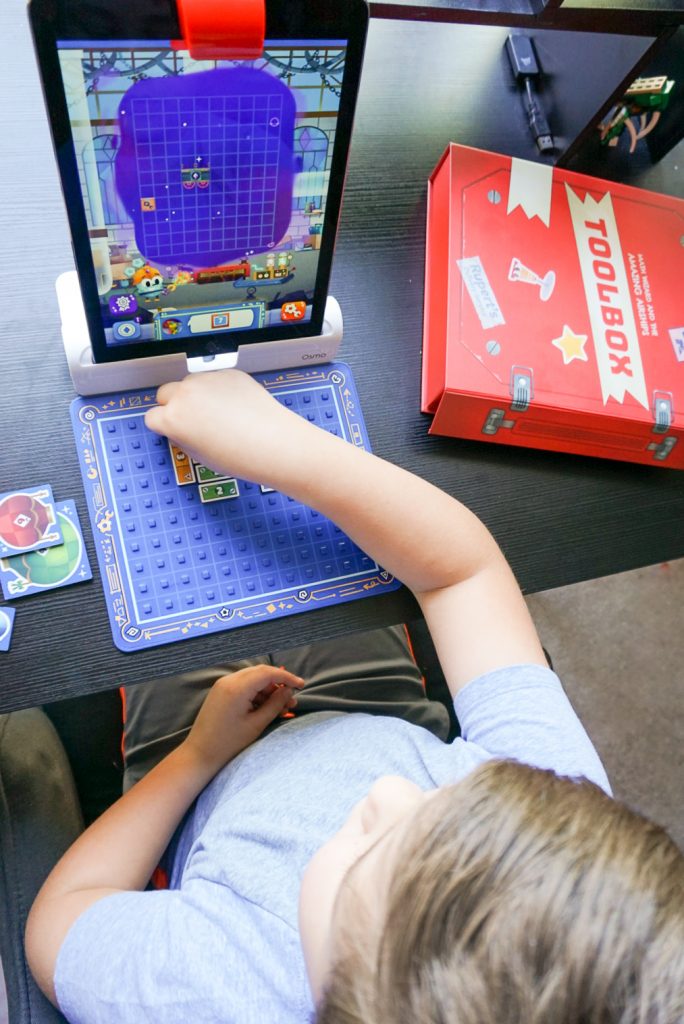 We recently received Osmo Math Wizard and the Amazing Airships to check out and it is SO much fun! It's all about balancing equations and involves using addition and subtraction to find unknown values- and if that sounds a bit like algebra, that's because it is! This game is introducing my 1st grader to algebraic thinking- and he has no idea. All he knows is that he loves building airships!
My Thoughts:
One of the best things about Osmo games is that they include immediate feedback. Because they use a camera to check the pieces your child uses, they are able to tell them when they got something right and encourage them to try again or keep working on a problem when it's not quite right yet. This teaches kids to keep at it until they understand it and allows them to get real time help without an adult having to hover.
Of course, if you want to make it a family affair you totally can- but if you want to set it up for your kid and go do something else, you can rest assured that they are actually learning even without you interrupting every few minutes.
This particular game hooked Zac really quickly and held his attention until he had to quit for dinner. He's asked to play it many times since and is still finding new things to do! This game has a lot of replay value and since Osmo games level up with your child, it'll be useful to him for quite some time.
Osmo games in general are a GREAT way to prevent the "Summer Slide"- the learning loss that tends to occur over the summer when kids aren't actively engaged in learning. Osmo games are fun, like summer should be, but they allow kids to keep those brains moving and even help them get ahead for the next school year!
Whether you've been playing Osmo games for awhile or you're brand new, this game is a lot of fun and is a great addition to your collection or first foray into Osmo games!
Zac's Thoughts:
I like how you can collect the coins while the airship is flying to the person who needs the supplies on the airship. I think it's fun figuring out how to build the airship. My favorite thing about the game is decorating the airship with different themes, like candy or green bricks.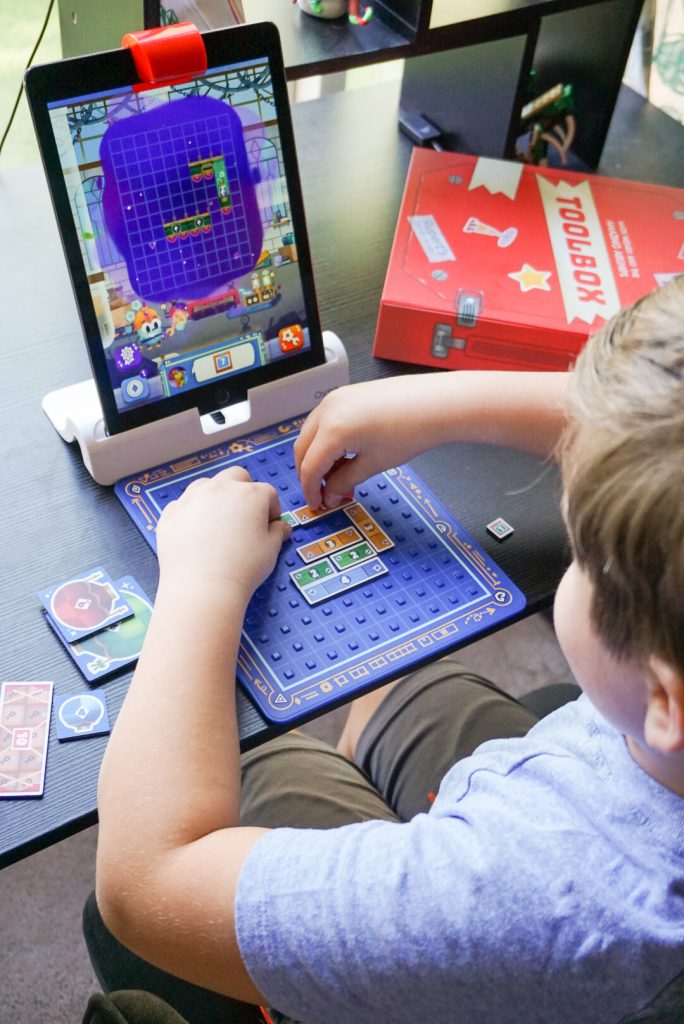 Buy It Now:
You can buy Osmo Math Wizard and the Amazing Airships here or Osmo Math Wizard and the Enchanted World Games here! These games were JUST released yesterday but are available right now!
Note: If you don't have any other Osmo games, you'll need to be sure to pick up the base as that's required for game play and doesn't come with the Math Wizard games. You can buy a starter set or just buy the base alone- buy the Osmo iPad Base here or the Osmo Fire Base here. Be sure to check out their Starter Kits which come with a base and games- check those out here!