It's time to go back to Arendelle! Last month, a new Frozen featurette was released in front of Disney Pixar's Coco. However, if you didn't have the chance to catch Olaf's Frozen Adventure playing in theaters, I have good news- you can see it on TV this Thursday, December 14th on ABC!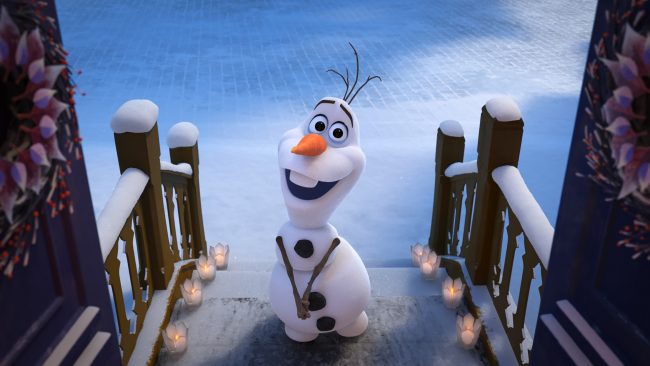 About Olaf's Frozen Adventure:
In "Olaf's Frozen Adventure," Olaf (voice of Josh Gad) teams up with Sven on a merry mission. It's the first holiday season since the gates reopened and Anna (voice of Kristen Bell) and Elsa (voice of Idina Menzel) host a celebration for all of Arendelle. When the townspeople unexpectedly leave early to enjoy their individual holiday customs, the sisters realize they have no family traditions of their own. So, Olaf sets out to comb the kingdom to bring home the best traditions and save Anna and Elsa's "first Christmas in forever."

The featurette includes four new original songs and welcomes back the beloved characters (and cast) who won over audiences worldwide in the 2013 Oscar®-winning feature, "Frozen," the top-grossing animated film of all time.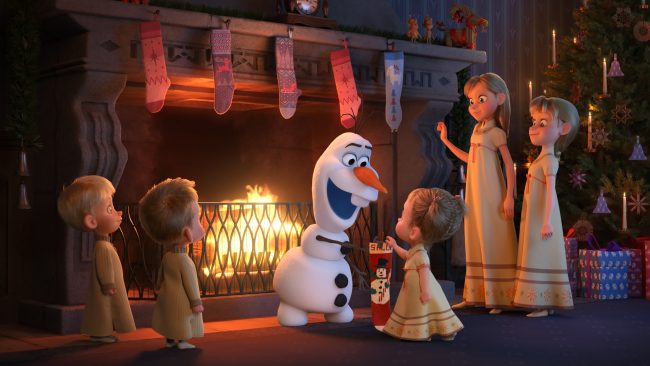 Last month, we had the chance to get a little behind-the-scenes peek at what it takes to make an animated feature. First, we checked out some gorgeous concept art hanging at Walt Disney Animation Studios.
When I was a kid, I actually wanted to be an animator- but back then, it was still almost all hand-drawn, and I knew I didn't have the patience for that. Now,  there are tools to help make animation easier, like a computer program that renders the natural elements like- you guessed it- snow! In Olaf's Frozen Adventure, there is obviously a LOT of snow. That would take months to draw by hand, but now the program can help! Not only does it create the look of it, but it figures out how to light the scene based on where the snow is and how it would reflect sunlight. The result is an absolutely stunning featurette that you could almost believe was real- if it wasn't for the fictional town, talking snowman, and reindeer sidekick, of course. Check out this video from fellow blogger Sarah Mock of Savoring the Good that shows what we learned- and see how it all comes together!
After watching what it takes to animate, we got to try drawing Olaf ourselves. Here's my attempt: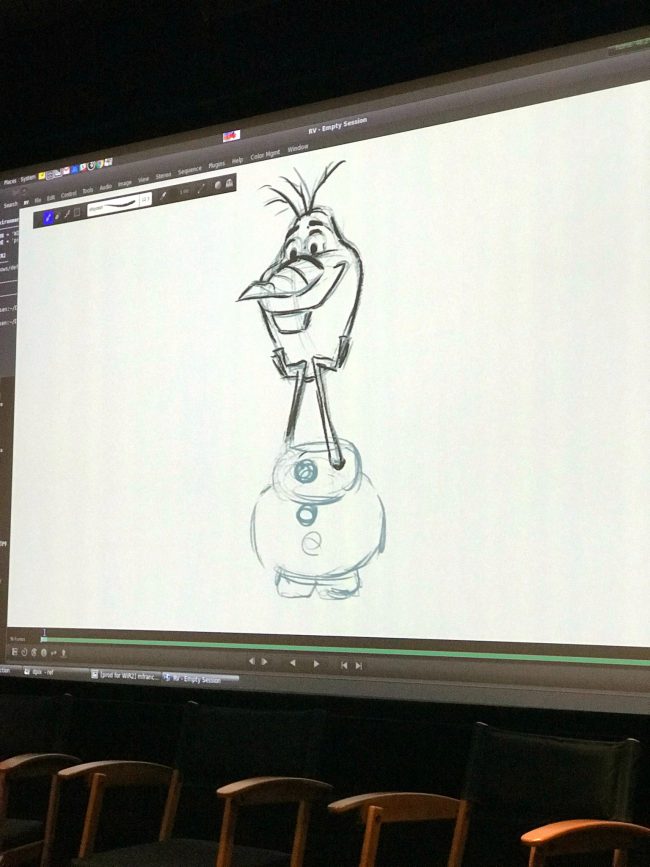 Just kidding! That's the one the animator drew- perfectly and in just seconds. Here's my real attempt: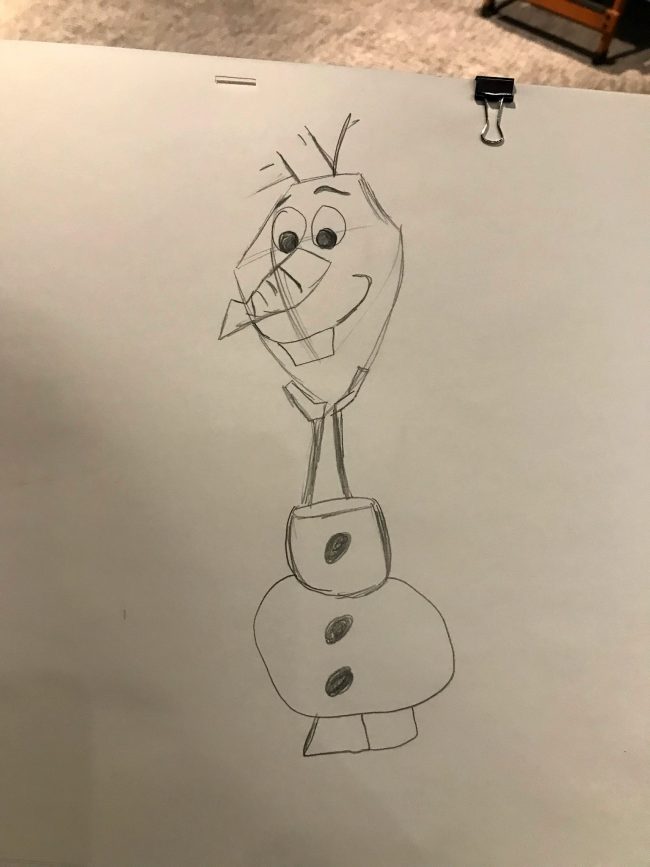 Clearly, I made the right call by not pursuing animation.
Whether you've seen it already and just can't get enough of it or you missed it, be sure to tune in Thursday to see Olaf's Frozen Adventure! It makes for a great family movie night, especially for the holidays- you can read my full review here!
Be sure to tune in to see Olaf's Frozen Adventure this Thursday, December 14th at 8pm on ABC! After the short, another one of my favorites- Disney Animation's Emmy Award-winning holiday special "Prep & Landing"- airs at 8:30-9:00 p.m. EST.