Hot Wheels are a total classic. A few years ago, Justin handed down a box of his old Hot Wheels cars that he saved from his childhood and my boys play with them all the time. While Hot Wheels may be a classic, there are always new ways to enjoy them!
This year, one of the hottest toys in stores is the Super Ultimate Hot Wheels Garage! It is the biggest Hot Wheels playset ever and stands at over three feet tall- which is almost taller than my kids. It has lots of twists and turns, an elevator that can hold 23 cars at a time, and even two villains to outsmart!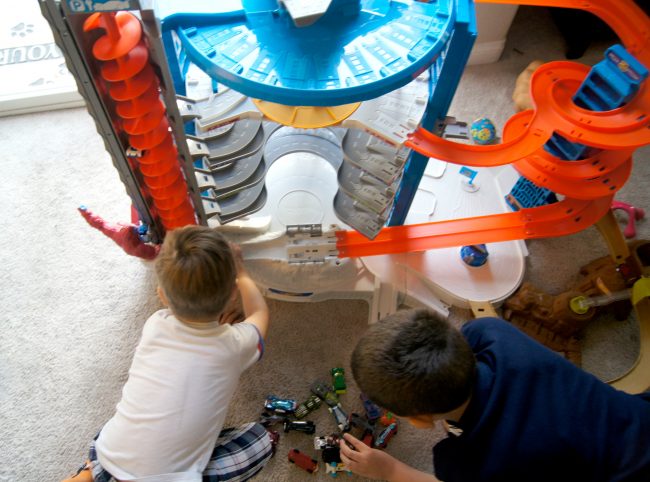 When this huge set showed up at our house, my boys couldn't even wait a night to put it together. Since that night, they've played with it every single day and night- and they've found so many different ways to use it! They like to race each other, park all of their cars, and make up stories about what their cars are doing.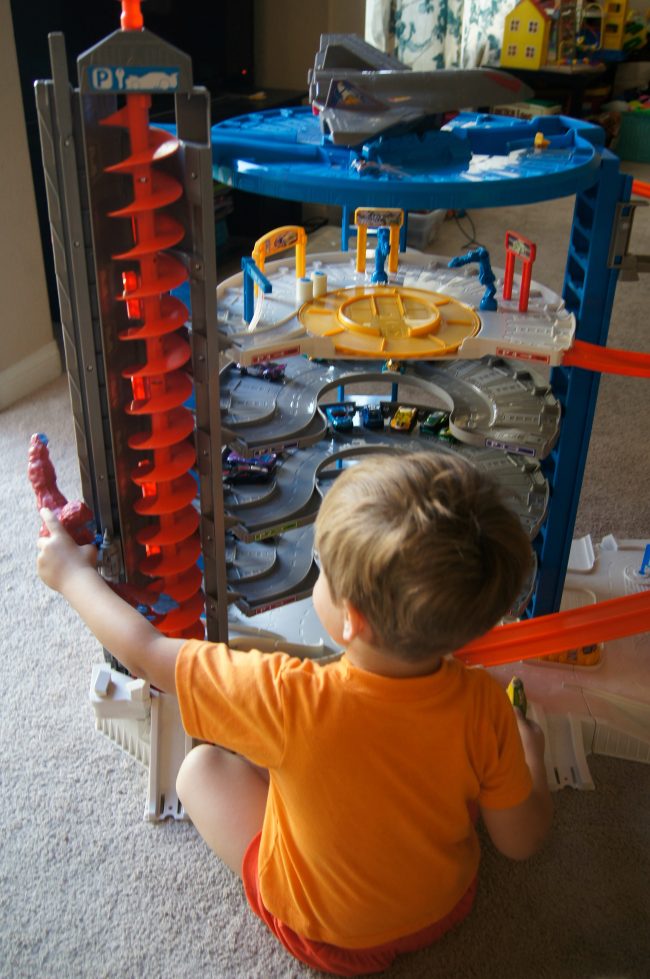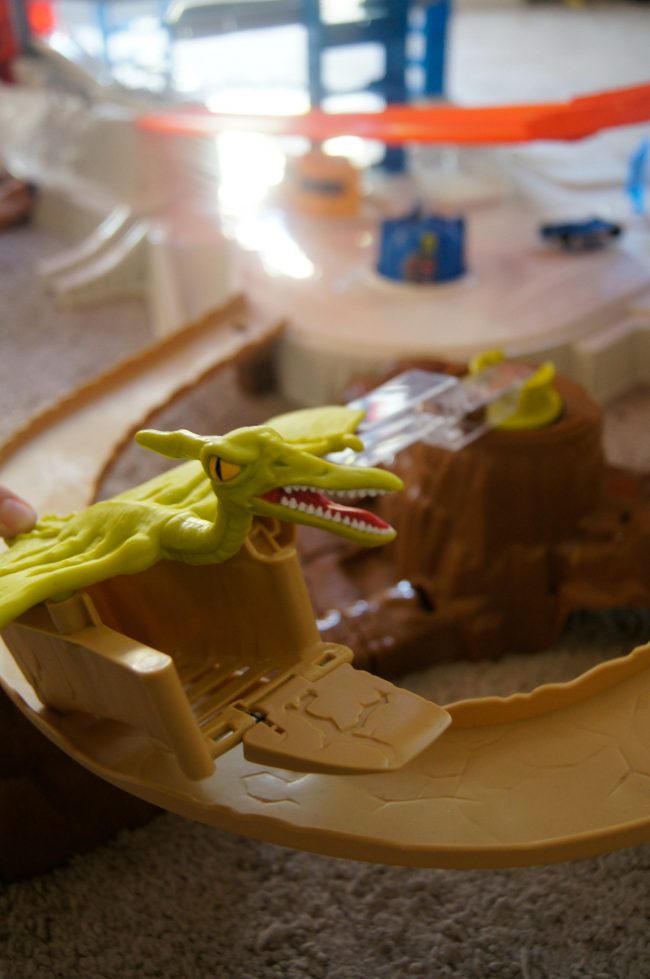 One of my boys' favorite things about the garage is the challenge of outsmarting the villains during play! First up, there's a menacing gorilla that climbs up the tower and tries to swipe cars out of the elevator! Then, there's the Pterodactyl that can swing over and grab your car to take it to it's nest. Either way, the play is even more exciting with those!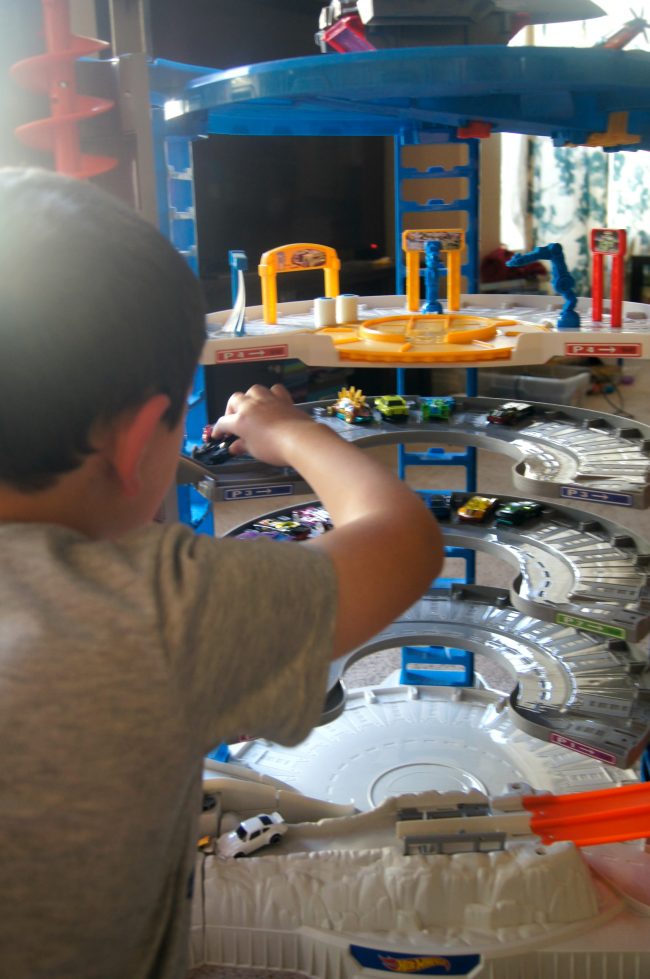 Shane also really likes the massive jet plane that can transport two cars and then land back on the penthouse. He sets up whole scenes around the jet!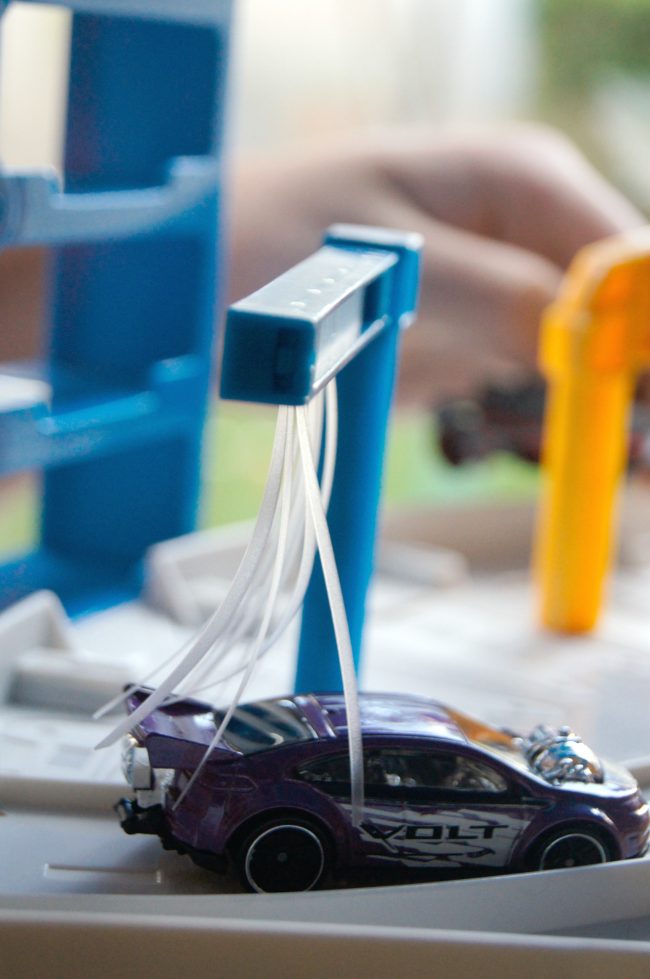 Zac really gets into the imaginative play aspect, like the car wash, freight elevator, drive up diner and more. He likes narrating stories for his cars as they travel through the garage.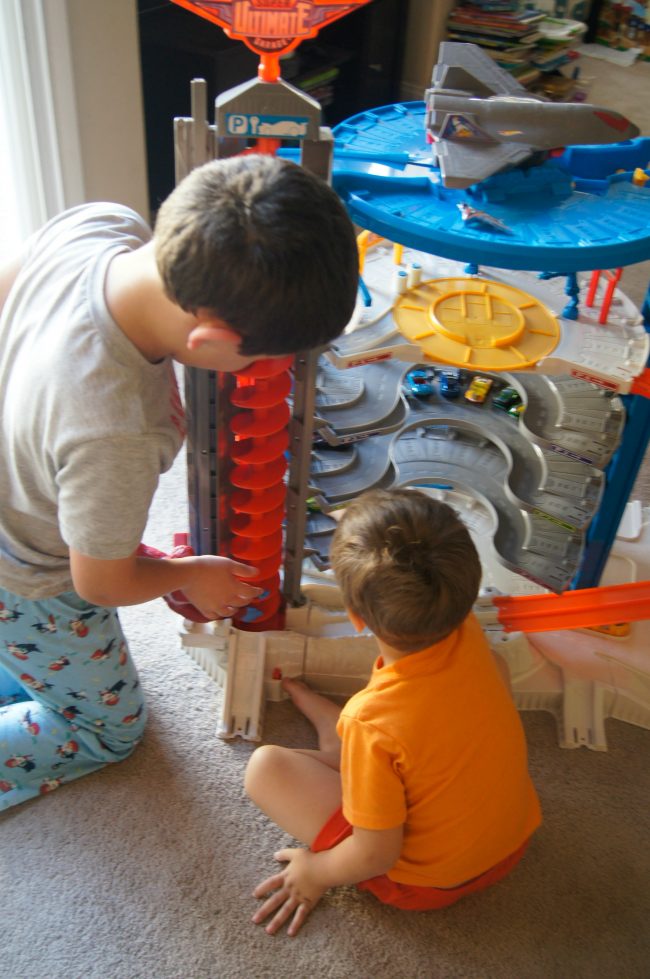 If the Super Ultimate Garage isn't already big enough for you, you can even connect your other Hot Wheels sets to it at multiple connection points! It's a great way to let kids get creative and build while they play.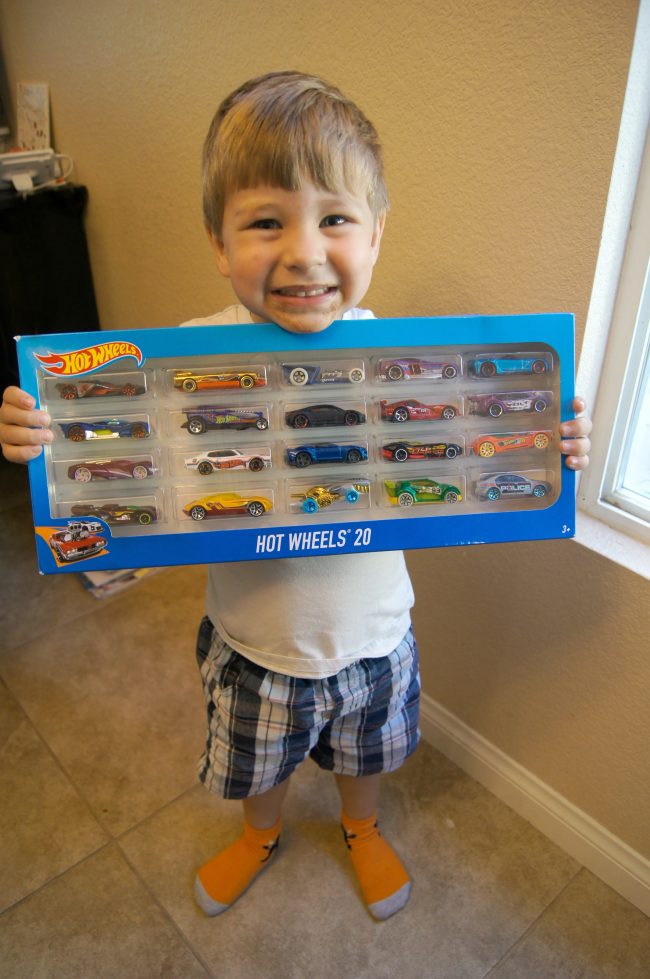 Of course, when you have a garage that can hold over 140 cars, you need some cars to fill it! Hot Wheels sent my boys the 20 car pack and the 50 car pack, which both make excellent gifts! They ripped open their 20 pack as soon as I handed it over, and they immediately started dividing up the cars and setting them up in the different areas of the garage.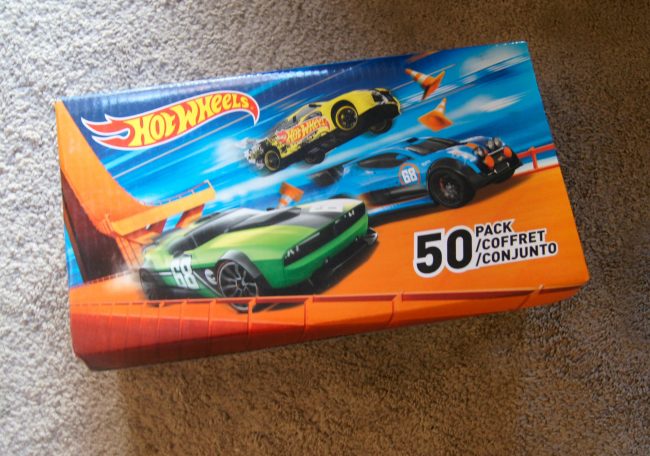 The Hot Wheels 50-car gift pack includes a variety from sleek sports cars to exotic racecars and popular roadsters. It's a great way to start a collection or to really surprise the ultimate Hot Wheels lover! All of the vehicles feature the realistic details and authentic decor that you know and love and it comes in a branded box that's perfect for gifting. The cars are also packaged individually so even if you don't want to give all 50 cars to the same kiddo or you want to spread the gift over several occasions, it's super easy to do that. The Hot Wheels 20-car pack is the same but comes in one big package with an open window so the lucky kid can see all of their new cars at once!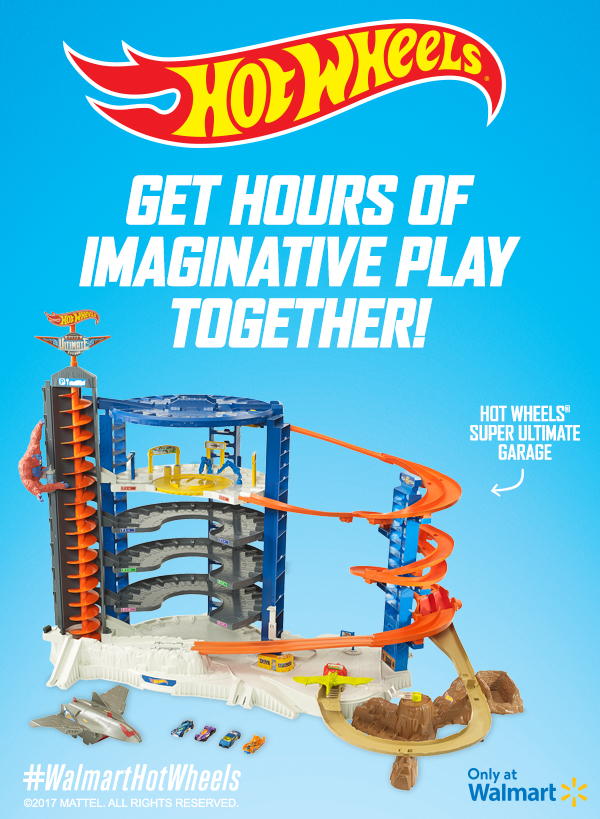 All of these amazing Hot Wheels holiday gift ideas are available at your local Walmart or Walmart.com now. You can learn more about these and other Hot Wheels toys here!