If you have the WATCH Disney Junior app, you may have noticed a new show a few weeks back called Goldie & Bear. The show is set in the magical world of Fairy Tale Forest and reunites Goldie and Bear after the renowned porridge incident featured in "Goldilocks and The Three Bears." It's a really cute show and Zac has really loved it!
Goldie & Bear is now getting ready to hit TV screens, too! You can catch it this Wednesday, November 11 at 9:30 a.m. ET/PT on Disney Channel. The premiere episode is called "Too Much Jack & Jill/Tiny Tale." In it, Goldie and Bear teach clumsy Jack and Jill how to fetch pails of water so that they can reopen their lemonade stand. Then, Fairy Godmother casts a spell that goes awry and she unknowingly shrinks Goldie and Bear!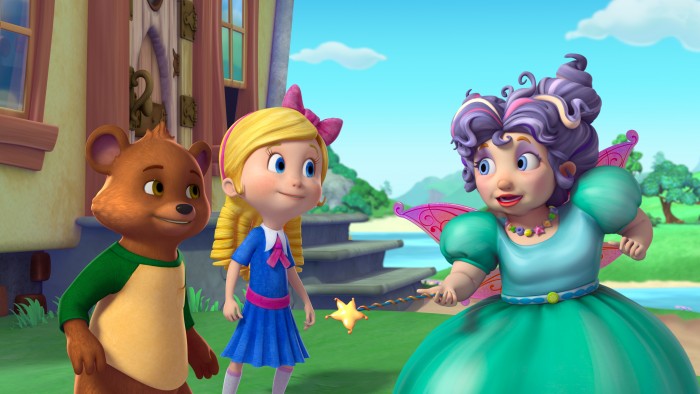 You can preview a clip of the show below- or check out other episodes on the WATCH Disney Junior app!
What nursery rhyme or fairy tale do you hope makes an appearance on the show?