I can barely believe I'm saying this, but today Shane turns SIX! It feels like just yesterday that I held him in my arms and said hello to him for the very first time- yet at the same time it's hard to imagine him that little anymore!
In honor of his birthday I wanted to share a special birthday breakfast recipe. These birthday cake waffles are sure to put a smile on anyone's face- kids and grown-ups alike!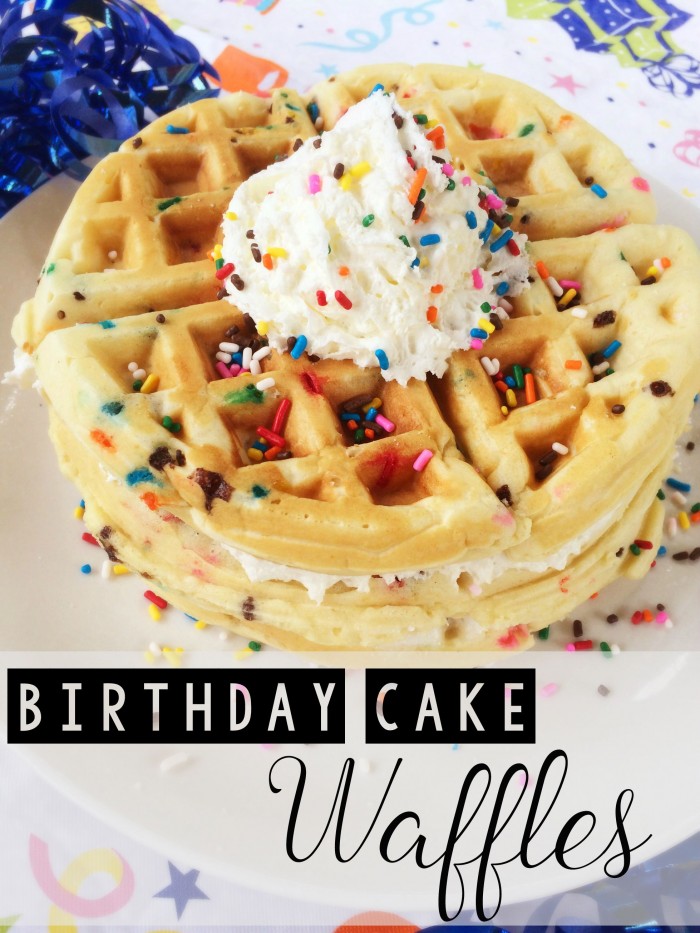 Birthday Cake Waffles
Ingredients:
Any pancake/waffle mix (usually calls for eggs, oil, and water, check your package)
1/2 cup funfetti cake mix
Sprinkles
Whipped cream for topping
Directions:
1. Mix together your waffle mix as on box
2. Add 1/2 cup cake mix to your waffle mix
3. Pour your mix in your waffle maker and top off with sprinkles
4. Turn on your waffle maker
5. Wait until your waffle timer goes off
6. These look great layered on top of each other with syrup, butter, and a touch of whipped cream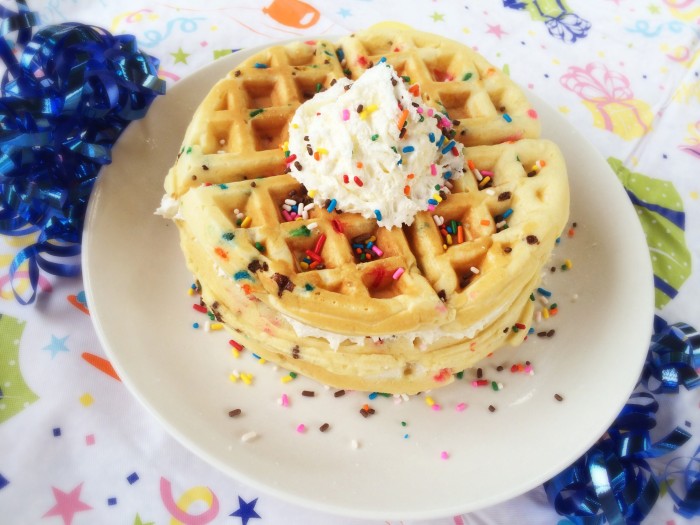 Does your family do anything special for birthday breakfasts?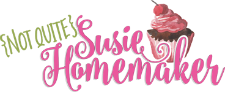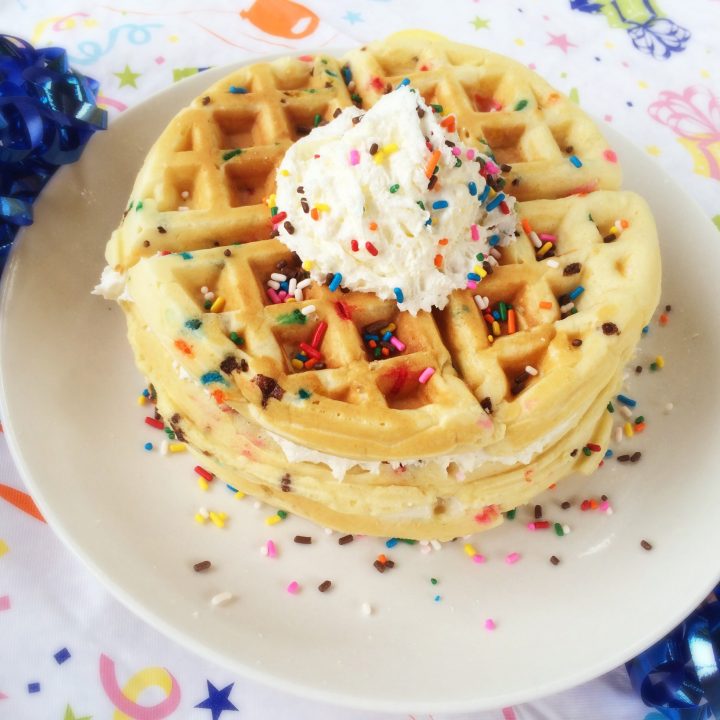 Birthday Cake Waffles
These Birthday Cake Waffles will start anyone's special day off right!
Ingredients
Any pancake/waffle mix (usually calls for eggs, oil, and water, check your package)
1/2 cup funfetti cake mix
Sprinkles
Whipped cream for topping
Instructions
1. Mix together your waffle mix as on box
2. Add 1/2 cup cake mix to your waffle mix
3. Pour your mix in your waffle maker and top off with sprinkles
4. Turn on your waffle maker
5. Wait until your waffle timer goes off
6. These look great layered on top of each other with syrup, butter, and a touch of whipped cream