This post was written by contributor Taylor.
Halloween is just around the corner and you're probably getting ready to host or attend a terrific Halloween party! Halloween is a great time of year to get in the spirit of the upcoming holidays, dress up the kids, and spend some quality time together. If you're planning on hosting, there's a few things you'll need to know about how to host the perfect Halloween party.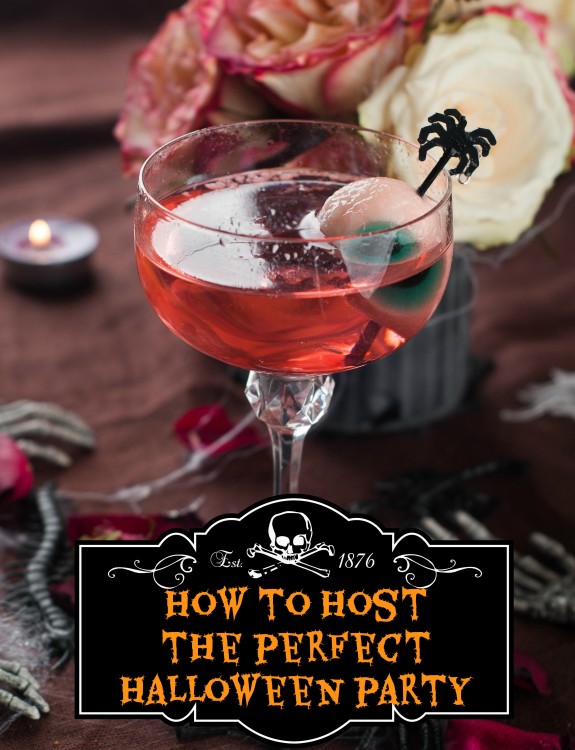 1. Have a costume party!
No Halloween party is complete without a costume party. To encourage participation, consider having prizes for best costume, worst costume, best couple costume, and more! If you're having a family friendly Halloween party, you could also do a kid's contest as well as an adult's contest! It provides a lot of great entertainment and you get to see how creative your friends and family can get. Costume parties are truly one of the best parts of Halloween!
2. Get creative with your treats.
While it's nice to have some simple run of the mill treats on hand, and obviously candy, try and make some creative treats! If you scour Pinterest or home magazines before your party, you'll be sure to find some great treat ideas. Not only can you find some cute creative ideas, but you can also find some creepy and spooky ideas to complete your Halloween party!
3. Decorations are key!
Every great Halloween party features some equally great Halloween decorations. Don't be afraid to do too much. With a holiday like Halloween, it's perfectly acceptable to go over the top and decorate like you've never decorated before. If you're hosting a Halloween party, consider buying some cheap "spider webs" to place all over the house to start with and branch out from there! You'd be surprised how awesome you can make your house look for a few bucks!
4. Remember the music.
It's not often that adults get to get out and attend parties anymore, so that can leave it a little quiet in the house, depending on the crowd. Don't be afraid to hook up your favorite Pandora station or even a classic Halloween tunes CD up to some speakers to encourage fun and conversation!
5. Plan some games!
Plan some games for your guests. This is especially great if you have guests that don't know each other so they can get to know each other and break the ice! Pinterest has several great party game ideas, and you can even play some you already play or own! Even board games encourage people to get to know each other!
What is your favorite part of Halloween? Do you intend on hosting a Halloween party?