This post is brought to you by a guest contributor.
Organising a teen's bedroom isn't the easiest job in the world, and keeping it tidy and organised is an even more difficult endeavour. However, if you get space-savvy and smart from the get-go, they'll soon find keeping it organised surprisingly easy.
Therefore we've put together some tips for how you can do just that, especially when faced with another difficult factor – the small bedroom space. We've come up with some simple ideas for how you can utilise space and keep things organised all at the same time.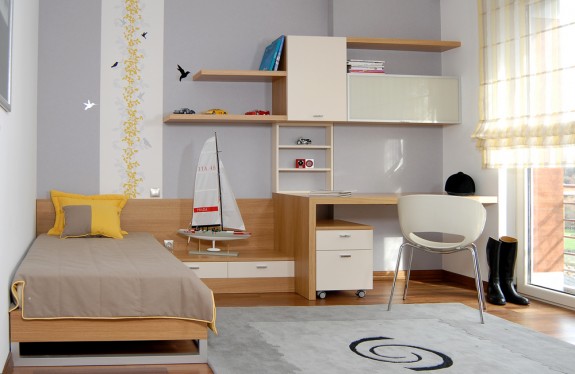 Make the most of the wall space
Making the most of the walls in any small space is a good idea, and it's great in teen bedrooms as they can be a game-changer when it comes to keeping things off the floor! Whether it's making simple changes like mounting the TV onto the wall instead or getting more clever with things like shelving, use the walls to help give the room a sense of organisation. Encourage them to be ruthless when it comes to getting rid of things so they don't have the whole world on display on their shelves, too.
Create a space-saving study area
Teens need somewhere where they can get their homework done and where they can start to organise their own lives. If you're limited in space, the idea of having a desk and chair in the room can seem impossible. However, there are space-conscious solutions you can look into. For example, this corner desk from IKEA is ideal for making the most of corners, and it also has lots of storage space included, too.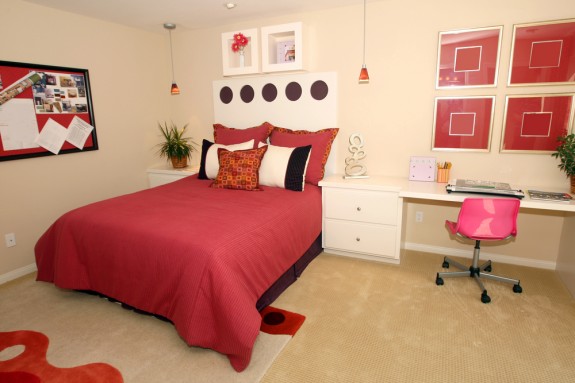 Look for space-savvy beds
Beds are the main part of a bedroom which means they're also likely to take up the most space. However, many designers have worked on creating organisation beds that are so clever you'll find yourself wanting one! Therefore the days of squeaky bunk beds are long gone!
Invest in good storage solutions
Investing in some storage solutions such as attractive boxes, bags or bins can be great for encouraging your teen to help keep their room organised as well as saving space as it eliminates clutter which will automatically close the room in and make it feel smaller than it actually is. Storage boxes don't have to cost you a fortune either, as these ones from Wilkinson's prove.
Make the most of the wardrobe
Encouraging your teen to have a clear out and donate unwanted items to charity is a great start when it comes to making the most of the wardrobe or closet. Hang things like shoe racks on the sides of the wardrobe, hammer hooks onto the side for a great place to store jewellery and have designated hangers for things like belts and scarves. Making the most of the top shelf of the wardrobe and bottom shelf is a good idea, too.
How do you keep your teen's room organized?