Note: I participated in this sponsored campaign on behalf of One2One Network. All opinions stated are my own.
One of the biggest priorities every parent has is keeping their children safe. Everything from chemicals they come into contact with to stranger danger are things that keep parents up at night with worry. A major safety concern is the car seat, and luckily car seats have gotten much better lately.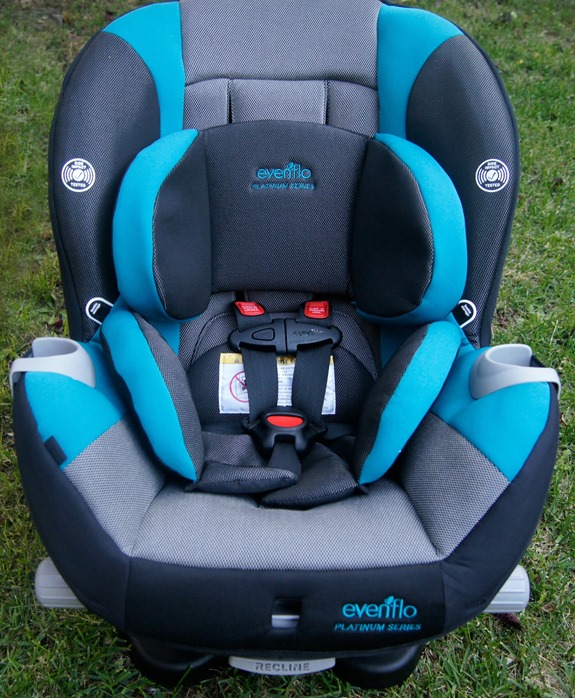 Evenflo has a Platinum line of car seats, which includes the Triumph LX car seat. This car seat has new features I've never seen before, both having to do with safety and comfort. The car seat aims to make life easier and in the process, safer.
According to a study conducted by American Baby and Safe Kids Worldwide, new moms are 300% more likely to get into an accident than other drivers, in part due to tending to an upset baby. The Triumph LX car seat aims to keep baby comfortable to reduce the risk of distraction. One of the main ways that the car seat keeps baby comfortable is with NASA-developed Outlast technology, a temperature regulating fabric that keeps kids comfortable whether it's hold or cold. It gets really hot here in the summer so knowing that my baby will be kept pretty cool makes me feel much better.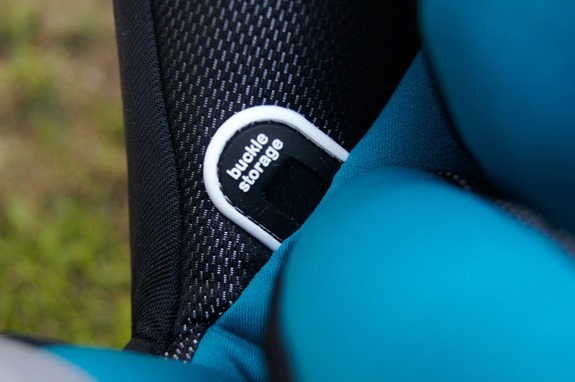 The car seat also features two pockets for the buckles, which prevent the buckles from overheating and burning the baby when we get back in the car. They're also useful for keeping the buckles in place so you don't have to dig under your child to get them.
When Shane was born almost five years ago, I knew very little about car seat safety. I knew how to install the seat, but I had no idea how to place him in it- I didn't realize that the buckle should be at armpit level or how tight to make the harness. Luckily I made it a point to find out, but many parents just don't know and may not have thought about it.
That's why one of my favorite features of the Evenflo Triumph LX Car Seat is the clear labeling. Not only does it remind you to place the buckle level with the armpits but it tells you just where to place the shoulder pads. These simple notices written on the car seat will help hundreds if not thousands of parents who didn't even know they were doing it wrong- and may just safe the lives of their children.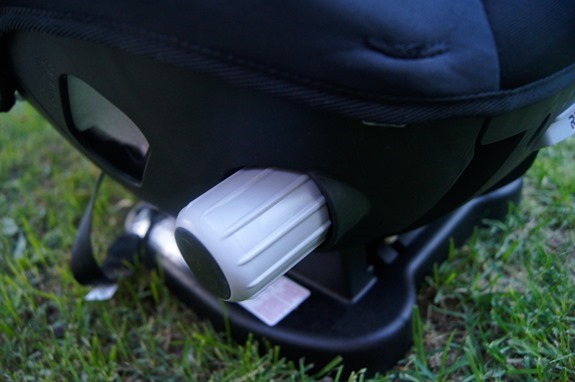 Another feature of the car seat that I appreciate are the TensionRight Side Knobs, which enable you to tighten the harness with just one hand. It's important to have the harness the right tightness against the baby, but in most car seats it is not easy to adjust- especially with tiny babies. With this car seat it's such a simple task!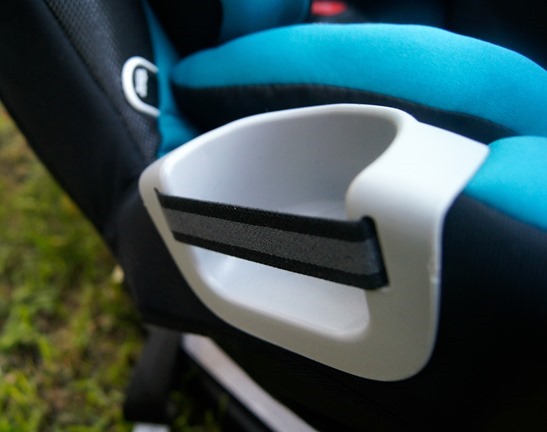 On a more superficial note, I can not get over the color of the car seat- I received it in Fischer and it is pretty much my favorite shade of blue ever. It is available in three other fabrics, though. I also like the dual cupholders, and the fact that they are built in so they won't fall off like others I've used have.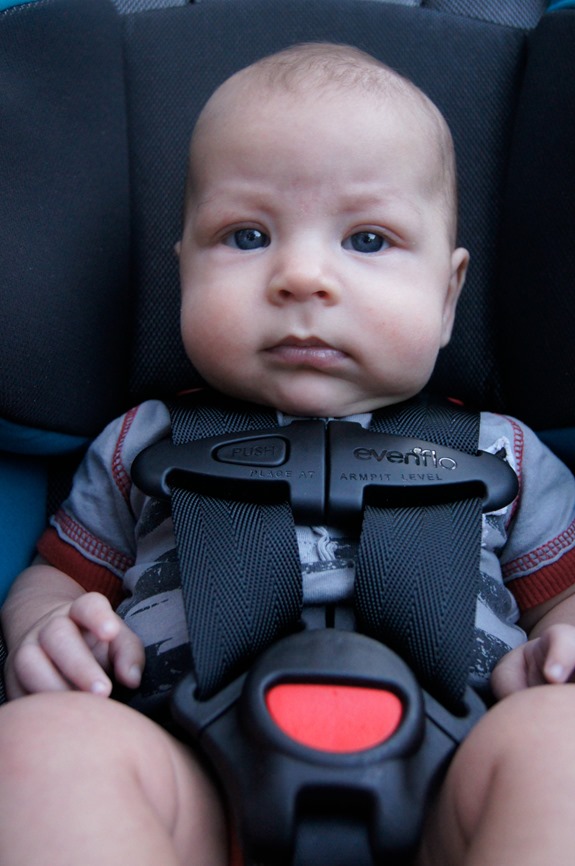 The Triumph LX car seat can be used rear facing from 5-40 lbs. and then forward facing from 22-65 lbs. so it will easily grow with your child. You can find it at Babies R Us for the MSRP of $159.99.
What features do you look for in a car seat?