These Strawberry-Chocolate Muddy Buddies are a delicious snack that make a perfect Valentine's Day treat for you, the kids, and anybody else you want to share with! Muddy Buddies have been quite popular as a sweet treat lately, and while I have seen lots of different flavors I had a craving for a Strawberry and Chocolate combo. Here is what I came up with: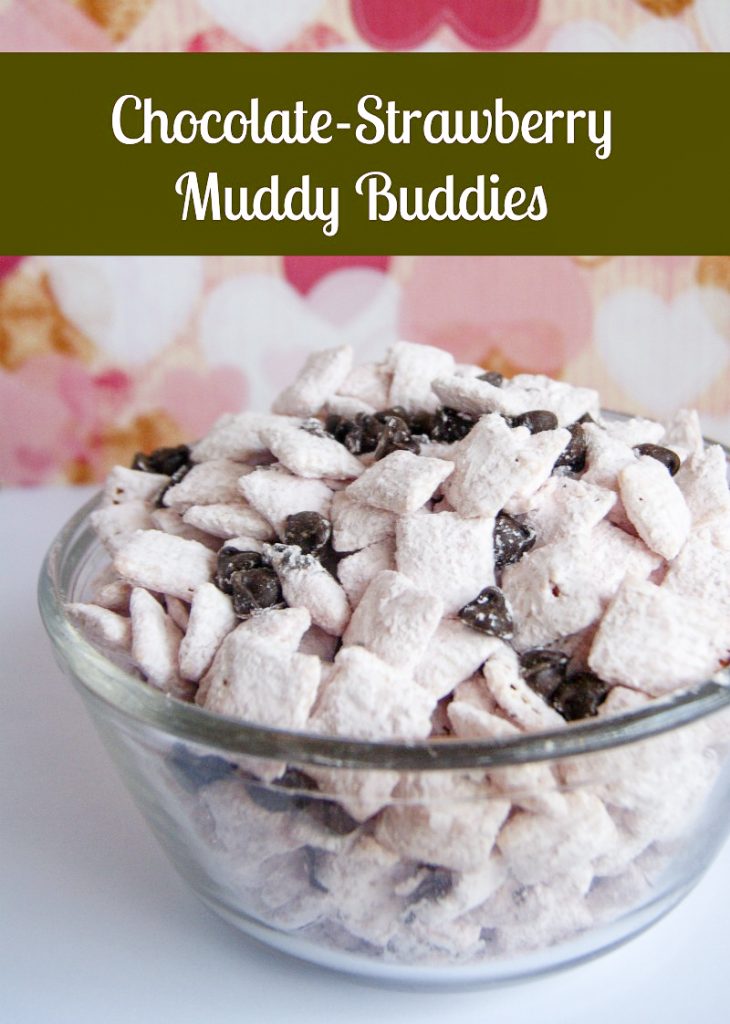 Ingredients:
5 cups Rice Chex cereal
1 ½ cups White Chocolate Chips
1 tsp. Vegetable oil
1 cup Powdered Sugar
½ cup – 1 cup Milk Chocolate or Semi-sweet Chocolate Chips
1 pack Duncan Hines Frosting Creations- Strawberry Shortcake
Directions:
1. Pour Chex Mix into a large bowl and set aside.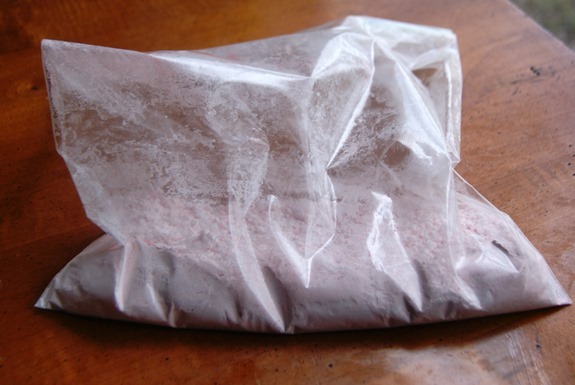 2. In a gallon sized Ziploc bag, combine Frosting Creations and powdered sugar, set aside.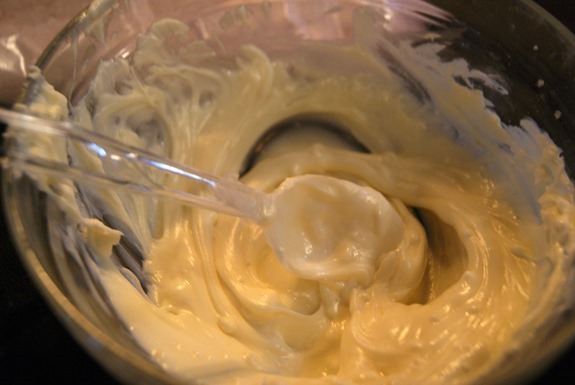 3. In a microwave-safe bowl, melt white chocolate by heating it for 30 seconds at a time, stirring at each interval. When melted, add in vegetable oil to smooth out chocolate.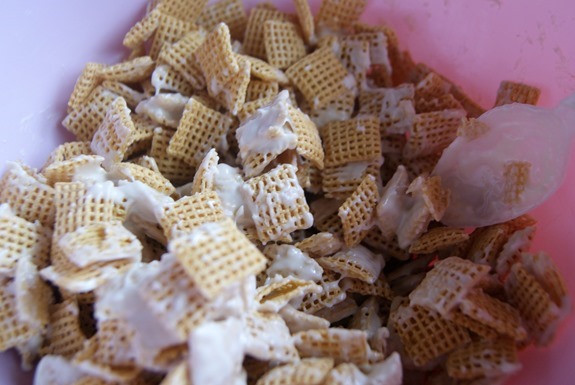 4. Pour melted chocolate over cereal and stir well to cover.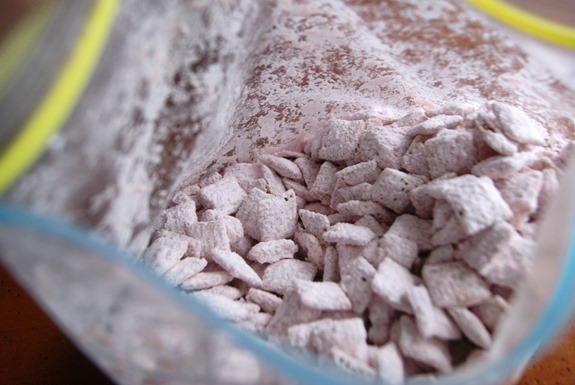 5. Pour cereal into powdered sugar mixture, seal bag, and toss to coat well.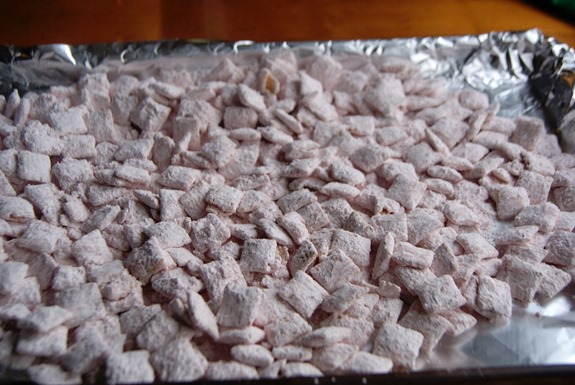 6. Spread cereal out on a baking sheet to allow chocolate to set.
7. Stir in chocolate chips.
8. Enjoy! Store leftovers in an airtight container.
Have you tried other kinds of Muddy Buddies? Which are your favorites?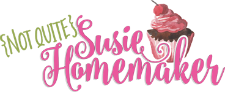 Thanks for contributor Jody for this delicious post!