I can't believe Thanksgiving is already this week! If you're bringing an appetizer this week, be sure to bring these easy and cute Olive Penguins! They make a perfect holiday party appetizer too and aren't holiday-specific so they're perfect for any occasion. Check out the step-by-step directions below!
Easy Olive Penguins
Items Needed:
Black Pitted Olives
Cream Cheese, Softened
Carrots
Toothpicks
Directions:
1. Peel and slice carrots into small disks. Using a sharp knife, slice a small triangle out of each disk. These will act as the feet and beak.
2. Slice a small slit into half of your olives, and fill with cream cheese.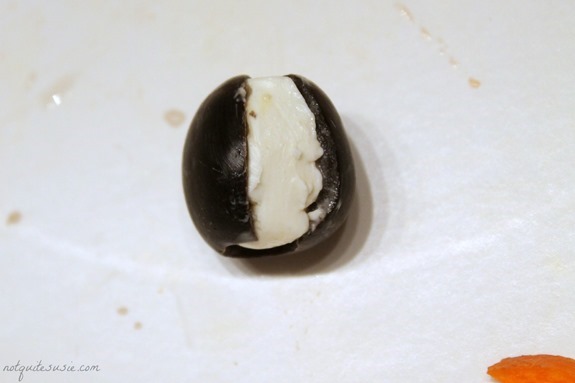 3. Take the small triangle piece that you sliced earlier, and place it into the top of the other olives.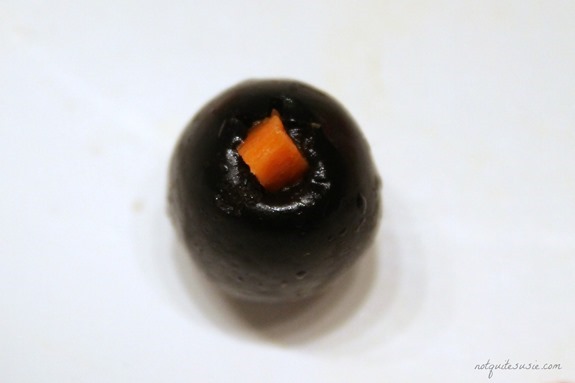 4. Using your toothpicks, carefully place them through the top olive and push them down into the bottom carrot to secure them.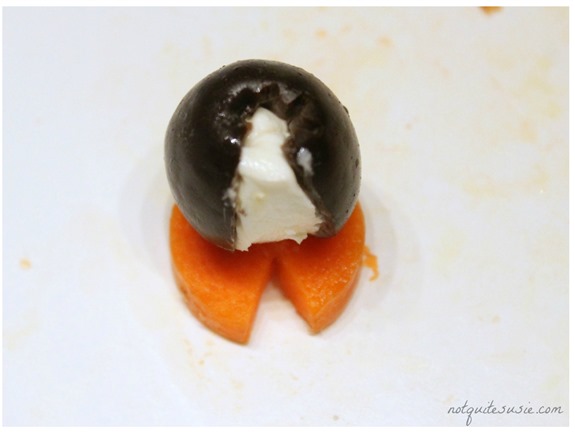 5. Refrigerate until ready to serve. Store leftover in an airtight container with a little bit of brine in the bottom.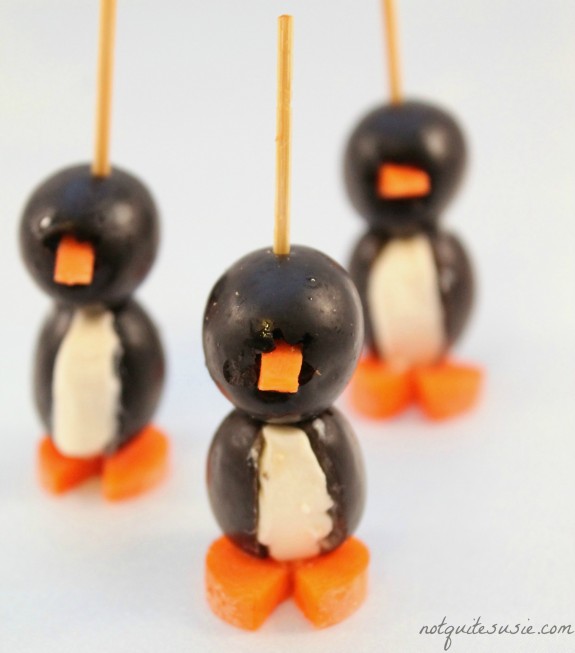 Where would you bring these olive penguins?