Not every child is interested in having an Adventure Time or Gravity Falls-themed birthday party. In fact, kids nowadays are more engrossed with things that might strike as odd to other children—like construction. If you've been noticing your child becoming more engrossed to modern structural designs or roadworks, then it will be easy for you to plan his upcoming birthday party. A construction-themed birthday party is one of the easiest motifs for parties. Birthday supplies of the said theme are readily available on the majority of toy stores and party supplies in town. Aside from the usual props and other party supplies, a birthday party, by and large, will never be complete without a cake appropriate to the birthday theme. There are various ways how to choose the right birthday cake, and we provided some below: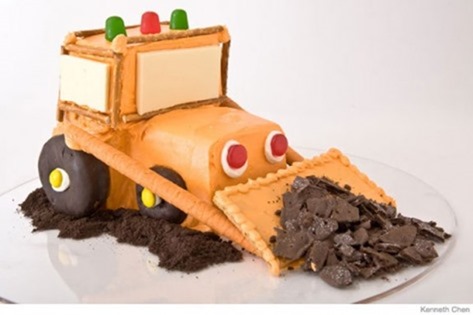 Image Credit: Parenting.com
The Taste
Generally, mothers know specifically their children's favourite food or flavour. If your son/daughter is fond of chocolate cakes, then you can scout for chocolate cakes with the appropriate birthday theme design. Furthermore, you can ask for a John Deere Tractor personal cake for your construction themed party from Marks & Spencer. Remember, do not limit yourself to a handful of cakes or a number of bakeries and cake shops—there is a wide variety of flavours and designs to choose from.
Designs
According to Tips Online, you must "check out the bakery's website for a suitable cake – they may have the perfect design for you but if you can't find exactly what you want, find something close and customise it! A different picture, colour or wording, extra flowers, no flowers – perhaps there's a toy or prop you'd like to include in the design? Any bakery will be happy to help you get just what you want." Keep in mind always that a good baker will obey your request to the detail, but a great baker will exceed your expectations and give you more.
Size
The number of guests that will be attending your child's birthday party play an important role in knowing the size of the cake. Normally, a typical children's party consists of 20 or more guests. "As a basic rule of thumb an 10 inch square birthday cake will be enough for around 40 children to get a piece (but bear in mind the cake capacity of your average seven year old is quite incredible!) The same 10 inch size of cake would be considered sufficient for around 25 adults.The numbers for a 12 inch cake would be 60 kids or 36 adults, a 14 inch, 80 and 50-ish," a Search Warp article elaborated.