This post contains affiliate links. If you choose to purchase through my link, I will receive a small percentage of your purchase at no additional cost to you. Thank you for supporting this website!
No matter how much you enjoy spending time in the kitchen, it's always possible to make it more fun. Lately I've been seeing more and more cute and whimsical kitchen items- from oven mitts to cupcake holders to tea infusers- and while I haven't purchased everything just yet, I've started supplementing my kitchen cabinets with some of the fun finds I've seen! Below are some of the items I'm currently eyeing, including some that I've already purchased and used to start making my kitchen more fun!
Silicone Cupcake Molds: These are so cute and can help you easily make cupcakes in all different shapes! It's so much easier to bake a cupcake into a heart or a star than it is to cut it into one after baking. These could be used for other things too, like serving small portions of food to kiddos and even for making crayons.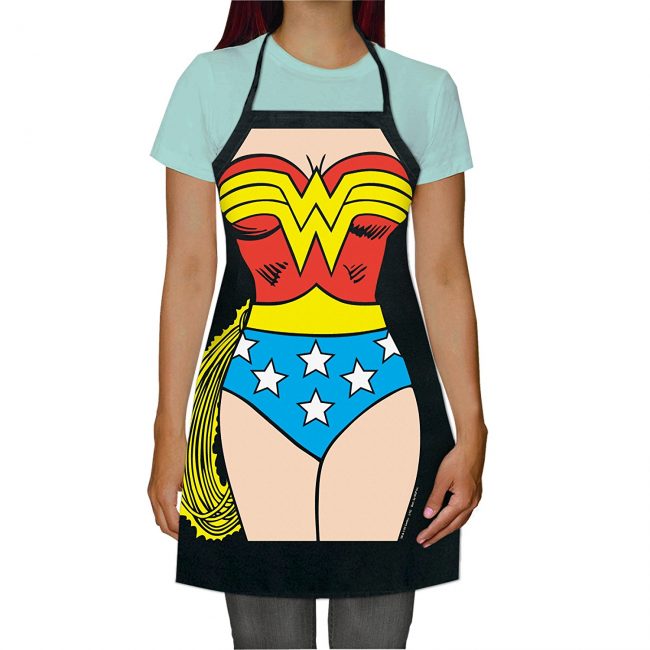 Wonder Woman Apron: Everyone needs a fun apron, and this one is amazing for the Wonder Woman in all of us!
Cat Butt Magnets: I have these and the kids crack up every time they hang something up with them! More of a dog person? They have Dog Butt Magnets, too!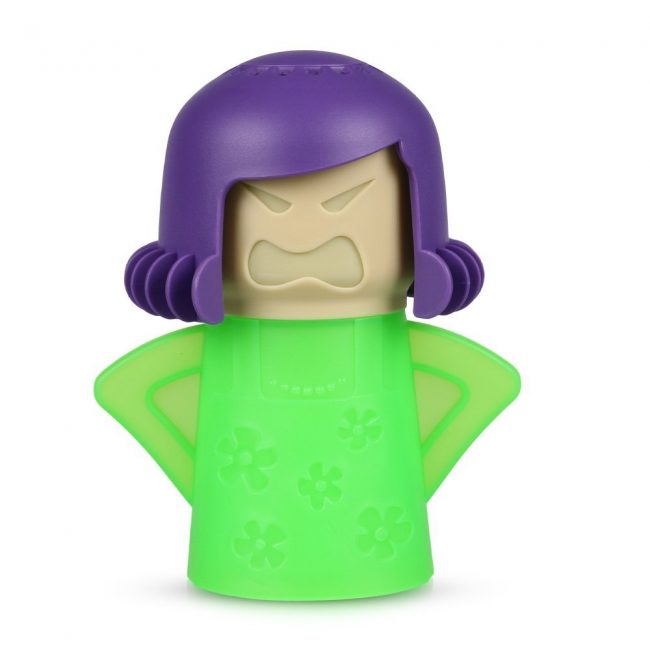 Angry Mama Microwave Cleaner: This one has a cult following! You just add vinegar and water to this and pop it in the microwave. After a few minutes, the steam will make your microwave crazy easy to clean- and it'll make you laugh, too.
Volcano Eruption Microwave Cleaner: Not into Angry Mama? Or really proud of the blue ribbon you won at the middle school science fair? Try this volcano microwave cleaner instead!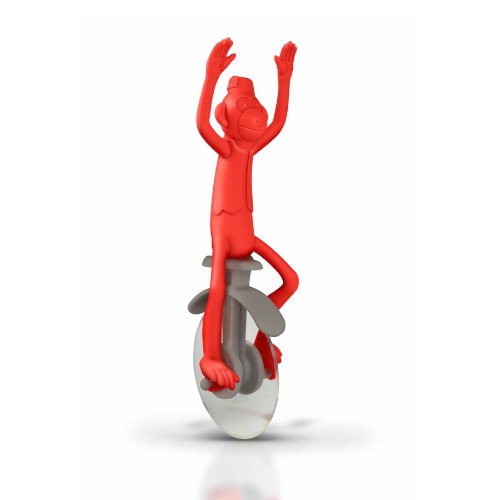 Unicycle Monkey Pizza Cutter: In case you needed another reason to love Pizza Night! This doubles as an awesome conversation starter if you have people over for pizza!
Pastasaurus Pasta Server: Not only is this adorable, but it seems like the "teeth" would make it easier to untangle pasta- or is it just me that gets a giant nest of spaghetti every time I try to scoop a serving?
Bear Paws Oven Mitts I got these for Christmas and they are SO much fun! They make me smile every time I get something out of the oven, and they do a great job of protecting against the heat. And of course, every time Justin helps me in the kitchen he is sure to let me know that he grabbed the hot food with his "bear hands".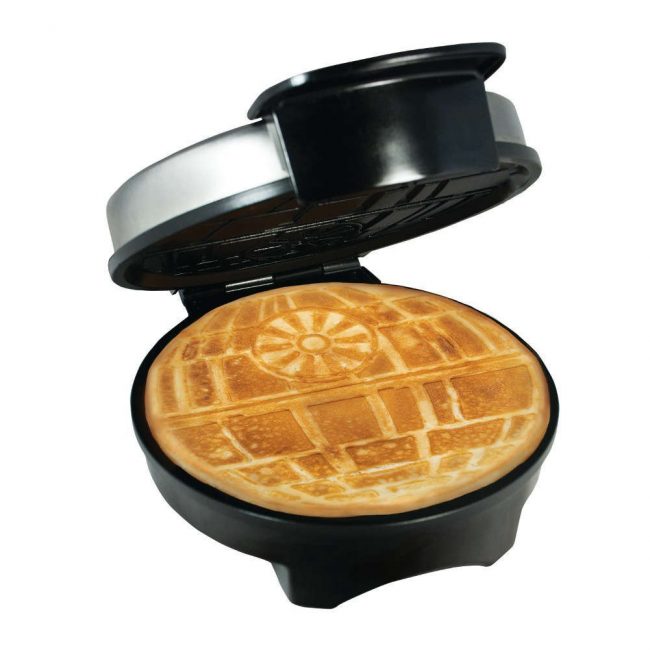 Star Wars Death Star Waffle Maker: My kids are obsessed with pancakes and waffles. If I made them Death Star waffles I'm pretty sure it would be the best breakfast ever!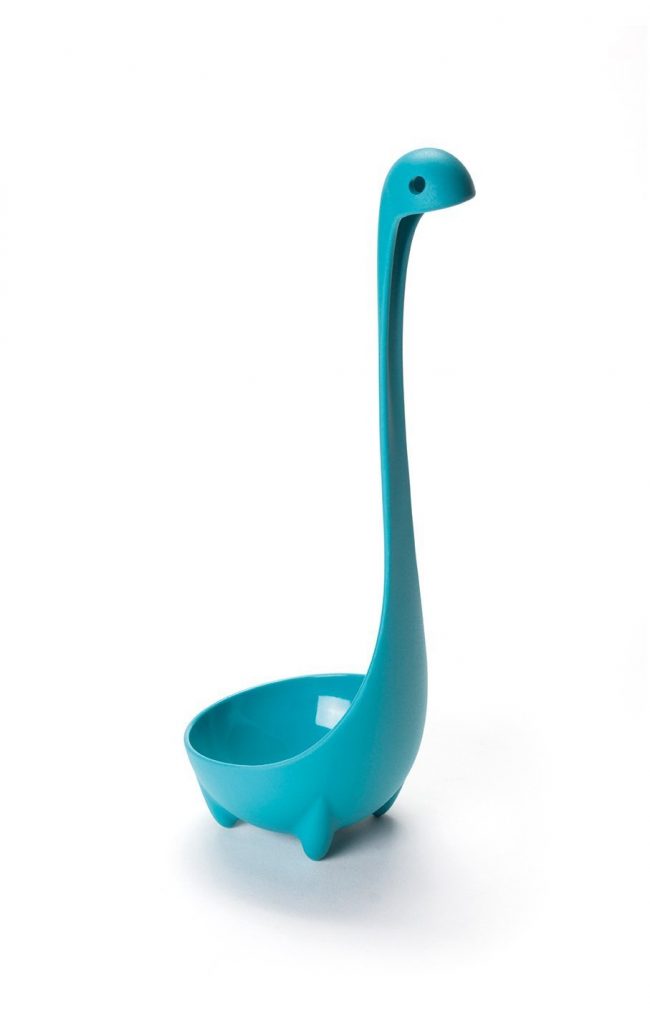 Nessie Ladle: Unlike her mythical counterpart, this ladle does, in fact, exist.
Magic Wand Salt and Pepper Shakers: If you ever doused your entire living room with baby powder or glitter as a kid, you can relive your childhood- without getting yelled at by your mom- with these salt and pepper shakers!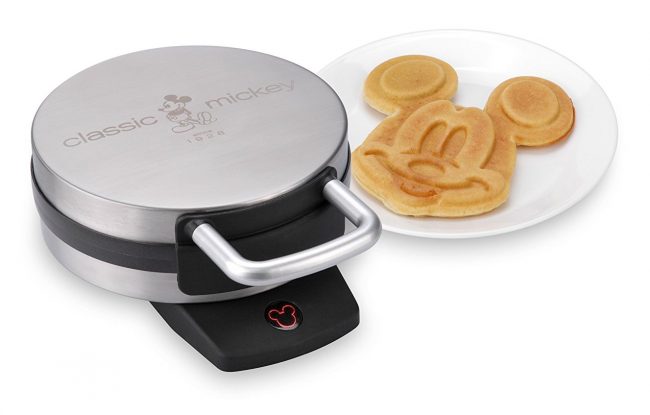 Disney Mickey Mouse Waffle Maker: This is totally going to be the way I tell my kids we're going to Disney next time we go!
Under the Sea Ice Tray: You can use this in so many ways. Of course it can make cute ice, but you can also use it for chocolates, crayons, and even coffee ice cubes.
Disney Mickey Mouse Cheese Board: Not only does this work as a cheese board, but it works as a way to let your guests know you're a Disney fan!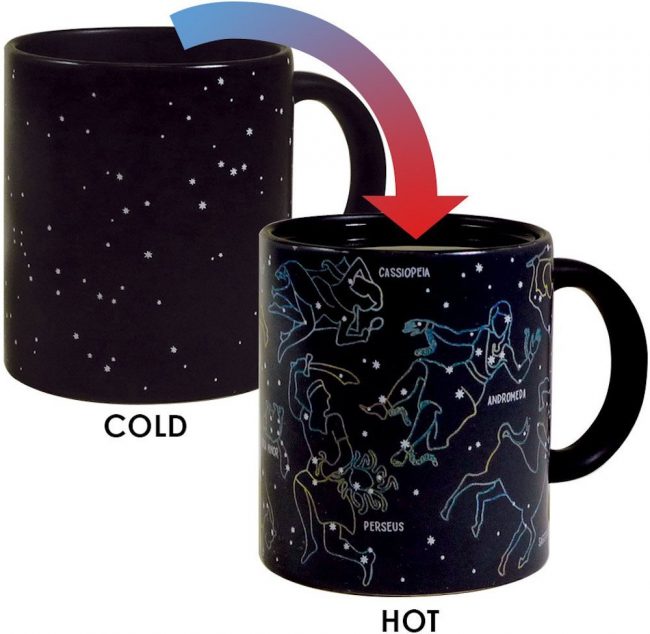 Constellation Mug: I got one of these for Justin a few years back and it was so fun! Note of caution: this thing is not dishwasher safe. Don't ask how I know.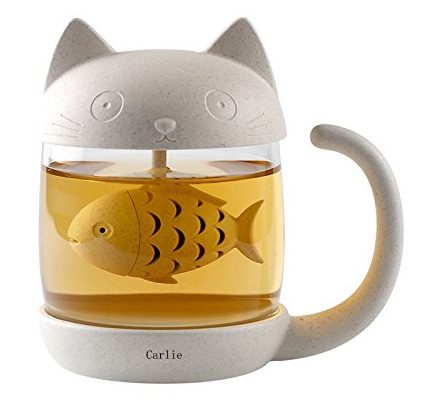 Mug with Tea Infuser: I don't even drink loose leaf tea but I'm strongly considering just so I can use this infuser. How adorable is this?!
Would you stock your kitchen with any of these fun gadgets? Have you added anything cute to your kitchen lately from somewhere else?