I've always had a thing for dinosaurs- and now my boys do, too! Whether it's a ferocious T-Rex or the gentle giant Apatosaurus, we love them all. We read books about dinosaurs, watch movies about dinosaurs, and fill our house with dinosaurs! Our newest addition is this DIY Dinosaur Planter, which we made with just a few inexpensive materials!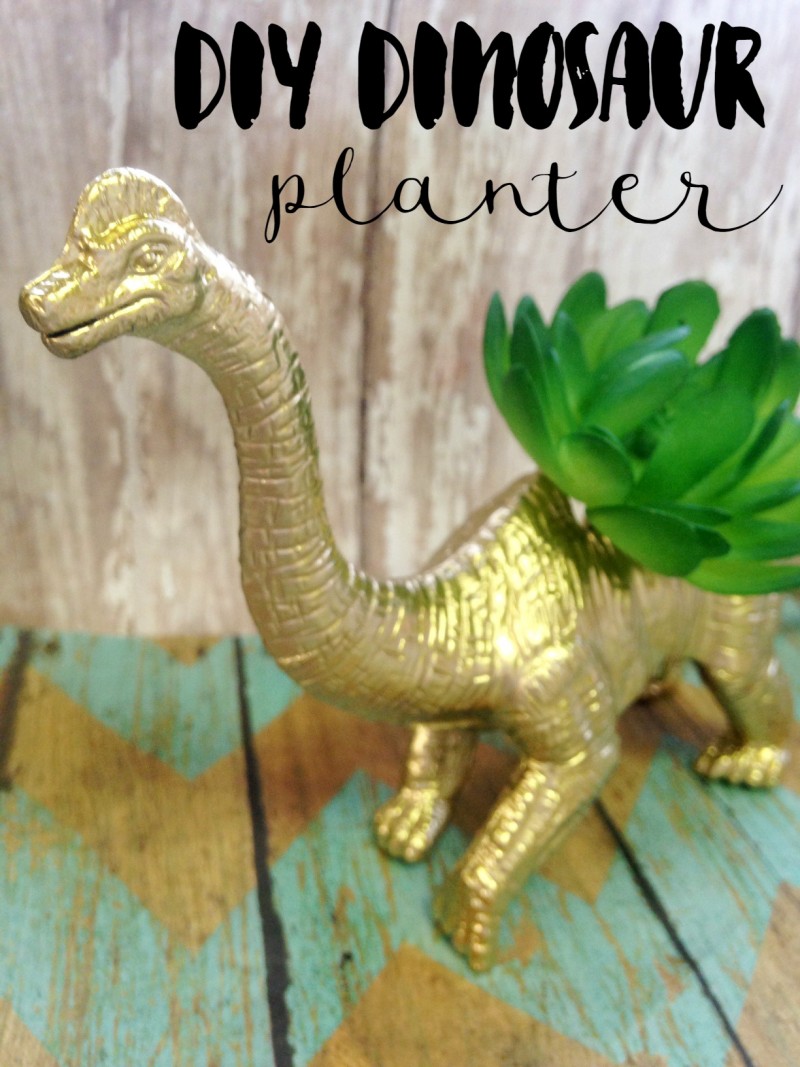 Supplies needed:
Plastic, hollow dinosaur
Sharp serrated knife
Spray paint in choice of color
Faux plants such as succulents
Directions:
1. Begin by cutting a square out of the back of your dinosaur. Use a sharp serrated knife and work slowly to avoid injury. It is easiest to cut two slits into the back and then work your way along the sides to create a square shape. Discard any cut plastic.
2. Place the dinosaur on some scrap paper and apply two coats of spray paint. As you can see, gold looks great!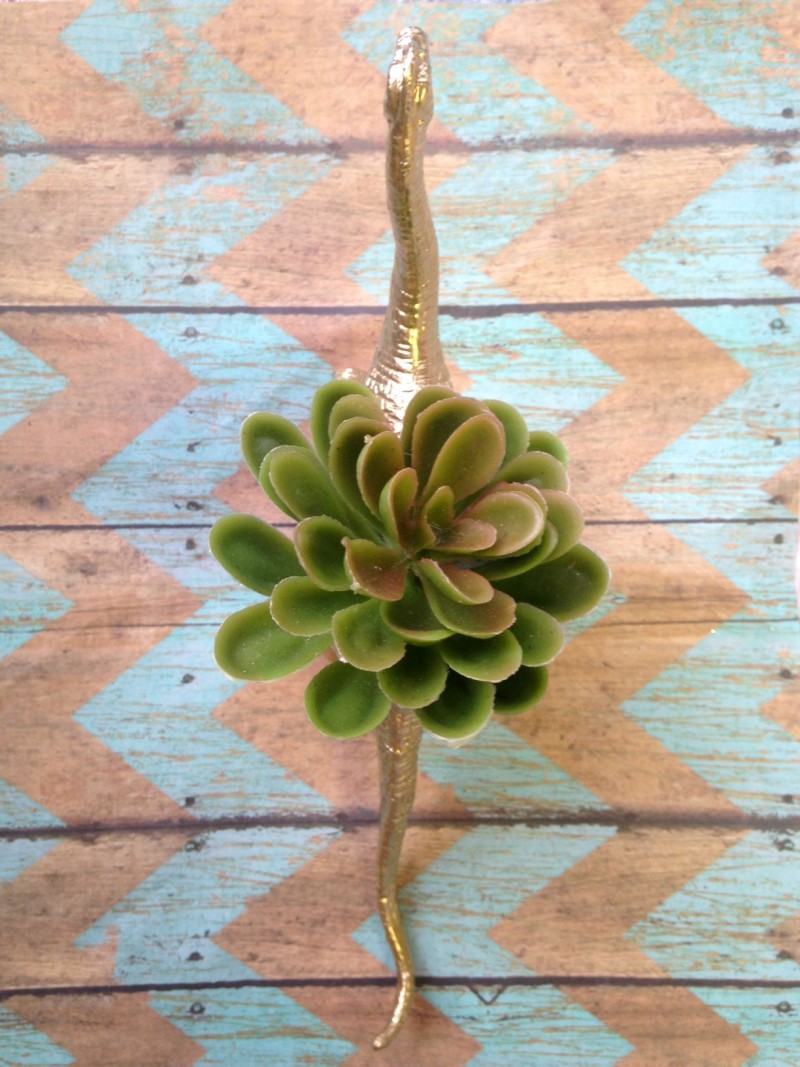 3. Once the dinosaur is dry, you can add your plant. You can do a fresh plant with soil, however draining the soil may be an issue. Instead, opt for a faux and fuss free plant such as a succulent. They fit well and look great!
Your DIY dinosaur planter is now ready to be displayed! These would make excellent table decorations for a Dinosaur themed party, or even a cute way to bring some greenery into a kid's bedroom.