This post is brought to you by Walgreens but all opinions are my own. #for18+ #WalgreensQuitforGood #ad
I'm sure it's not news to you that smoking has a variety of negative side effects that can impact your life on a daily basis. Some of these effects are immediate, like a dull sense of smell and taste, coughing, and mood swings. Some of them are more long-term and even more serious- like an increased risk of many cancers, heart disease, COPD, diabetes, stroke, and more.
There are so many reasons to quit smoking, but it's much easier said than done. Many people try to quit but find it too difficult and give up. No one expects quitting smoking to be easy- it's one of the most addictive habits you can start. But while the negative side effects of smoking may be well known, you may not know that Walgreens has several tools to help you quit once and for all!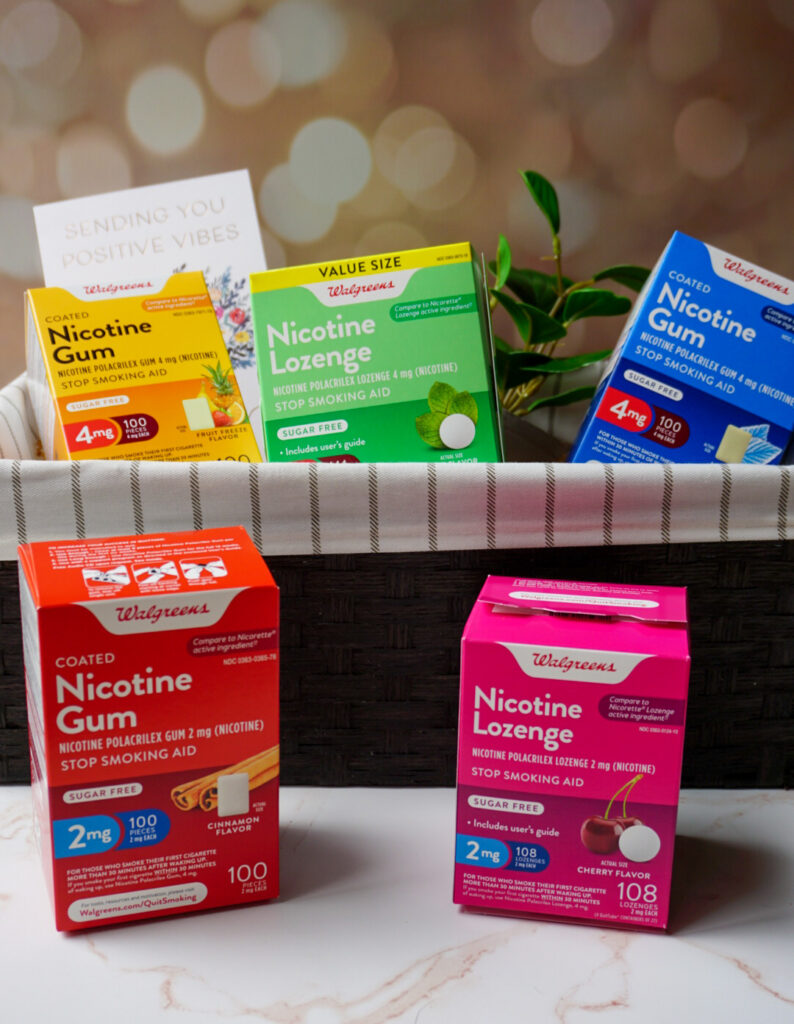 These products deliver controlled, therapeutic doses of nicotine to help with the difficult withdrawal symptoms that can occur when quitting. They also help to relieve cravings until you're ready. Walgreens has so many different options that can help you quit smoking- use the one that's right for you or even find your first combination of tools!
Smoking Cessation Tools Available at Walgreens
Walgreens Nicotine Gum: Each piece of gum lasts about 30 minutes- and you can chew up to 20 pieces per day! This is a great tool for those who want to keep their mouth busy. The gum comes in two strengths- 2mg and 4mg- so you can find the dose you need and even use it taper down easily. Pick the flavor that's right for you- choose from Original, Cinnamon, Mint and Fruit flavors.
Walgreens Nicotine Lozenges: Just like the Walgreens Nicotine Gum, the lozenges come in 2mg and 4mg dosages and you can use quite a few of them a day. This is the perfect solution for those who can't chew gum, whether it's due to TMJ issues or not being allowed to have gum at work. The lozenges are available in Cinnamon, Cherry, and Mint; Mini-Lozenges are available in Cherry Ice and Mint; and Sugar Free Lozenges are available in Mint.
Tips for Quitting Smoking
Ultimately, the main thing that will make or break your ability to quit is your motivation. Being motivated to quit once and for all will help you have your best chance of success- but of course, Walgreens Smoking Cessation products are there to help keep that motivation strong!
It's important to make sure you use tools like these often enough and for long enough to make sure you have really kicked the habit- otherwise, you may end up back where you started. Luckily, these Walgreens products are 100% satisfaction guaranteed and will save you a lot of money over the brand name versions, so they go a lot further toward helping you kick the habit.
How to Save on Smoking Cessation Tools
Not only does Walgreens have these tools readily available close to you, but you may even have help paying for it. If you have an FSA or HSA account through your job, you can use those funds to pay for these helpful tools! Americans forfeit millions of dollars per year in health savings funds because they don't realize how many things they use are covered- and these are absolutely part of that list!
If you have an FSA account or HSA account, be sure to look into it to check your allowances and submit your receipts so you can have even less to worry about when making the choice to quit smoking.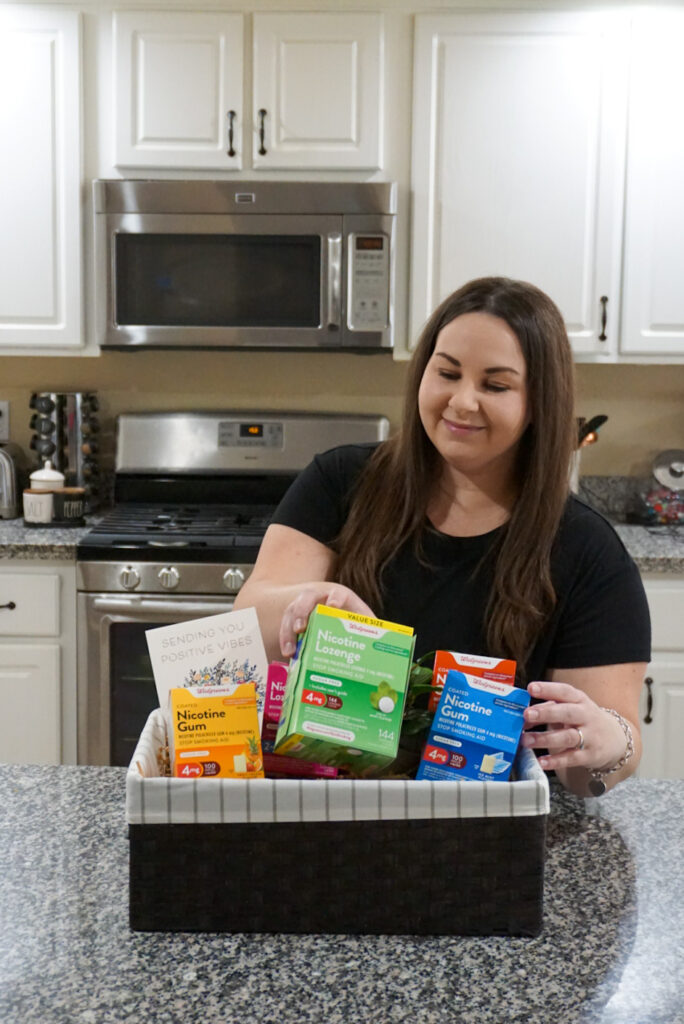 Supporting a Quitter in Your Life
I don't smoke, but many people I know do and have wanted to quit for years. I put together a little support basket for one of them recently as they've just started their quitting journey and I wanted to show my support- I think ultimately, knowing your loved ones are there for you might be just as important as having good tools to quit!
If you know someone who has been saying they wanted to quit, I suggest doing something similar so that when they're fully and totally ready, they already have everything they need- including your support- to quit once and for all.
You can find Walgreens Stop Smoking Aids on their website here or at your local Walgreens.
Have you ever tried to quit smoking? What was something you found helpful?