This post is brought to you by a guest contributor.
It's that time of year again, time for coughs, sniffles, and sick days.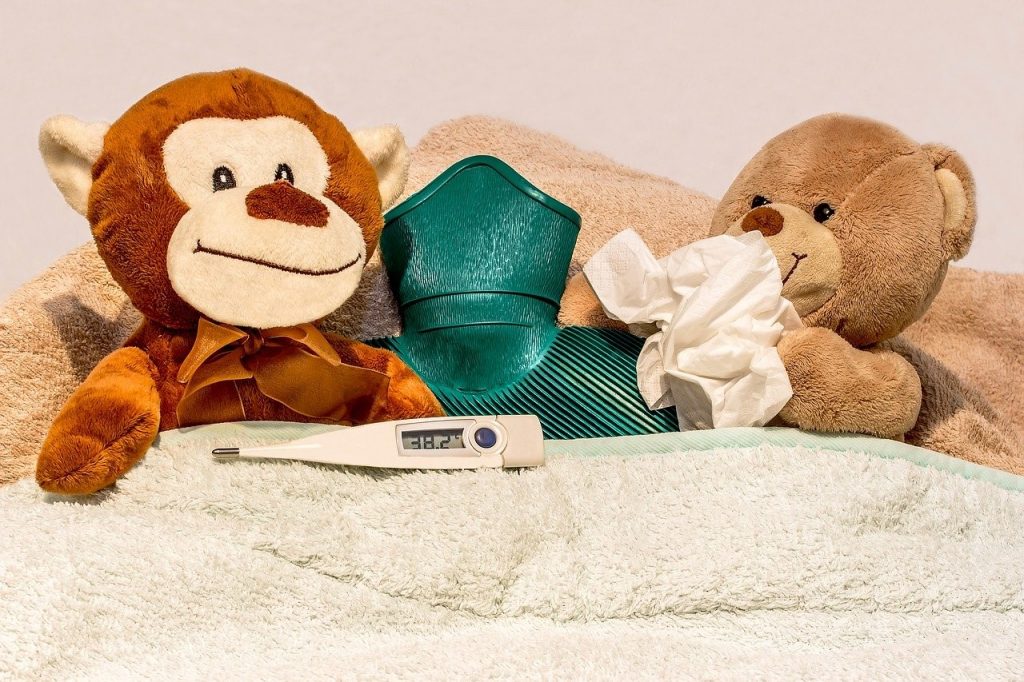 During cold and flu season, every parent is hoping their kids don't come home from school or daycare sniffling and sneezing. From the moment the flu season starts, we do the best we can to keep the flu from striking our households but in the end, many of us fall short.
Since the flu is a contagious virus, it's hard to shield kids from it entirely. While teaching kids proper handwashing, serving healthy meals, asking them not to share toys, and setting a strict bedtime can help prevent the flu from spreading — you can't control what they do when you're not around.
So, as hard as we may try, sometimes the flu still sneaks its way into our front door. That's why it's important to know how to recognize the symptoms and be ready to help your kids recover — while trying not to get sick yourself.
Here's a look at what flu-related topics we'll discuss In this article to help you prepare.
Recognizing when your kids have the flu and not just a headache or cold
How to manage the flu and get your kids back to better health
Tips to keep your family flu-free for the year
Recognizing When Your Kids Have the Flu
The first step to managing the flu is understanding when the sickness is more than just a headache or cold. How many times have your kids come to you with a stomachache that went away within an hour? It's hard to tell exactly what they're feeling, especially when they don't know how to express it.
Also, let's face it, we've seen plenty of movies where kids try to pull one over on their moms to stay home sick from school.
Because of all of this, it can be hard to really know what is going on inside of your kid's body. To add another layer of complexity, a common cold can have similar symptoms to the flu. In many cases, scheduling a doctor's visit is the best step to determine your kid's diagnosis, but here are a few common flu symptoms in kids to watch out for.
Fever, often as high as 103°F to 105°F
Sore throat
Coughing that only continues to get worse
Severe body aches
Extreme fatigue
If your kids have these symptoms and don't show signs of improving, it's time to take them to the doctor's office.
A way to help organize details from your kids' doctor appointments is through a healthcare app designed for moms that lets you record and replay the visit. It can help you remember every detail from the visit — even if you're sleep-deprived due to the sick kids.
Now that you've seen the doctor, confirmed the diagnosis, and recorded the care instructions for your kids, it's time to get them home and healthy.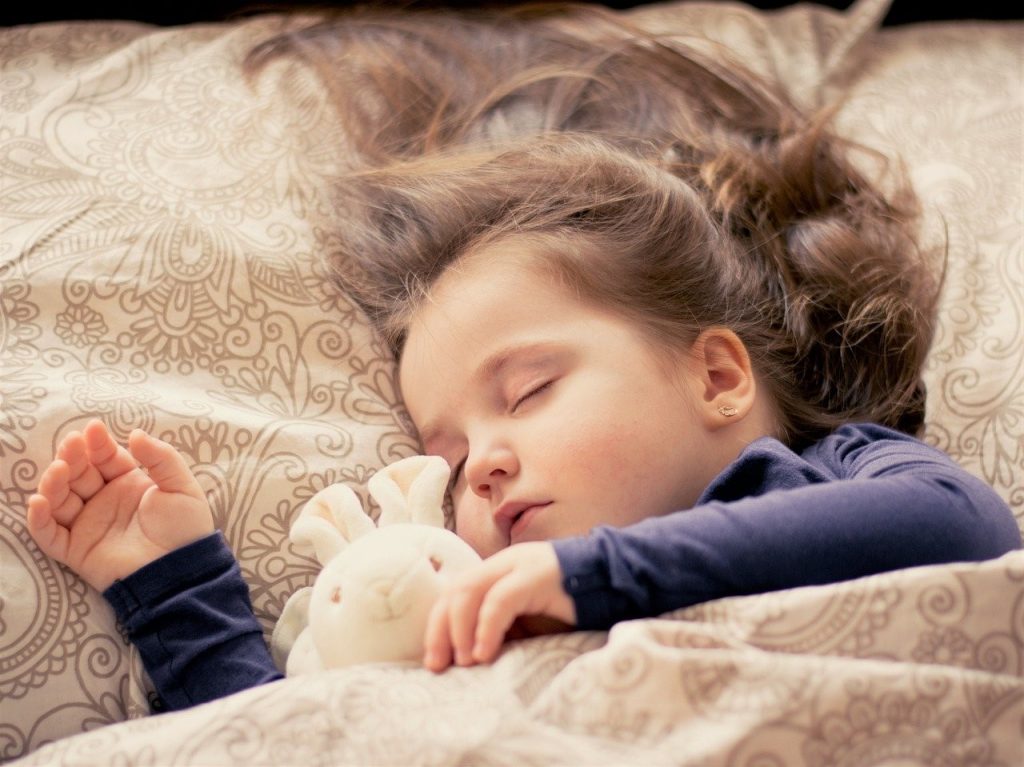 How to Manage the Flu for Your Kids
Once you're home from the doctor's office, it's time to go into full mom mode. Your job for the next few days is to make sure your kids are getting the care they need. Each instance fo the flu will be a little different, but the best ways to manage it remain fairly standard across the board.
Medication. Depending on their symptoms and the severity of their sickness, cold medication may help with coughing and sore throats. To help with headaches, soreness, and fever, acetaminophen can be used — be sure to never give aspirin.
Drinking liquids. It's very important that your kids continue to drink liquids while they are sick. High fevers can easily cause them to become dehydrated which could make the circumstances even worse. Even if you have to get crafty by giving them ice pops or smoothies, make sure they continue to take in liquids.
Lots of sleep. When kids are sick, the best thing for them to do is sleep and relax. Let them sleep in, go to bed early, or spend some extra time lounging around in bed or on the couch. Give them a new book or put their favorite movie on to keep them occupied.
After a few days of taking it easy, you'll likely see a turn around in their health. It won't take long before they are ready to start running around the house causing chaos again — but you'll find comfort in the fact that you nursed them back to health.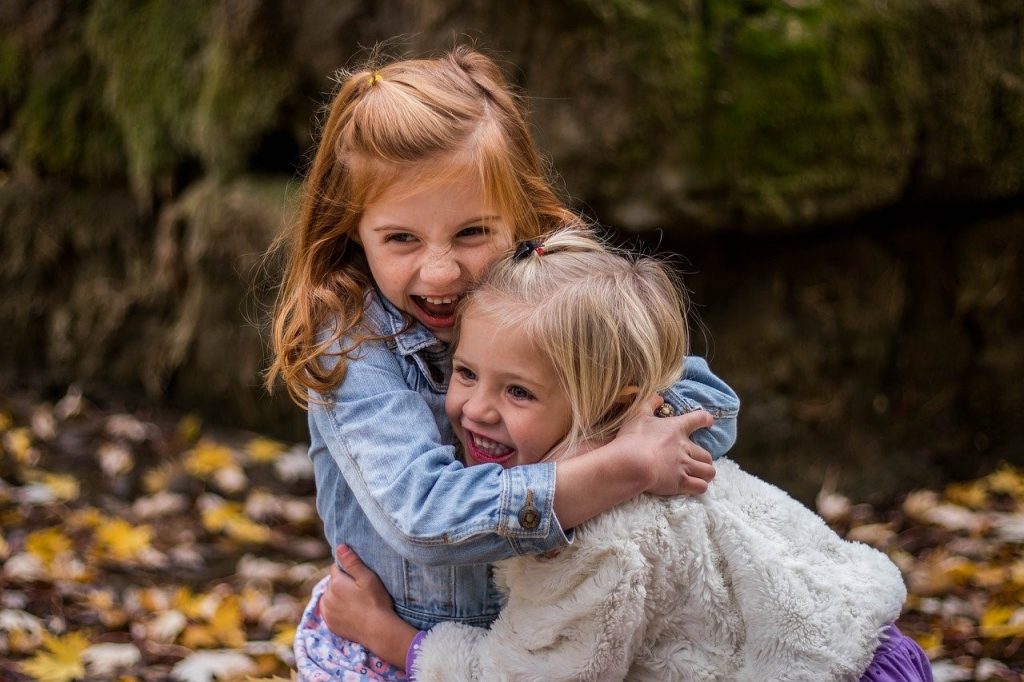 Tips to Stay Flu-Free This Year
We'll leave with you a few quick tips on how to try and keep your family flu-free this year. Although preventative measures can't guarantee that the flu won't come knocking at your door, they will at least give you a fighting chance at keeping it out.
Teach your kids and practice proper handwashing techniques. Make sure they know to wash their hands to remove germs before eating and after they use the bathroom.
Keep them active. Staying active can help boost the immune system in kids, which can help fight the flu.
Cook well-balanced meals. Cooking the right foods, such as colorful fruits and veggies, will provide kids with the vitamins they need to stay healthy all year round.
Make sure they are getting plenty of sleep. Not only is sleep important for kids when they are sick, but it also helps keep their immune system strong to help fight off the flu.
Cleaning frequently touched surfaces. Many surfaces in your life are frequently touched and could be hotbeds for germs. These are areas such as doorknobs, computers, TV remotes and more. Don't forget to wipe these down on a regular basis to rid your home of germs.
Good look to all the busy moms out there during this year's flu season!