I received a gift card to Rubio's in exchange for coverage but all opinions are my own. Their tacos are amazing.
One of our go-to restaurants is Rubio's Coastal Grill, a Baja inspired eatery that is famous for their fish tacos. While Justin loves those, I am all about the chicken tacos and the kids have been really into their chicken bites & fries lately. They really have something for everyone!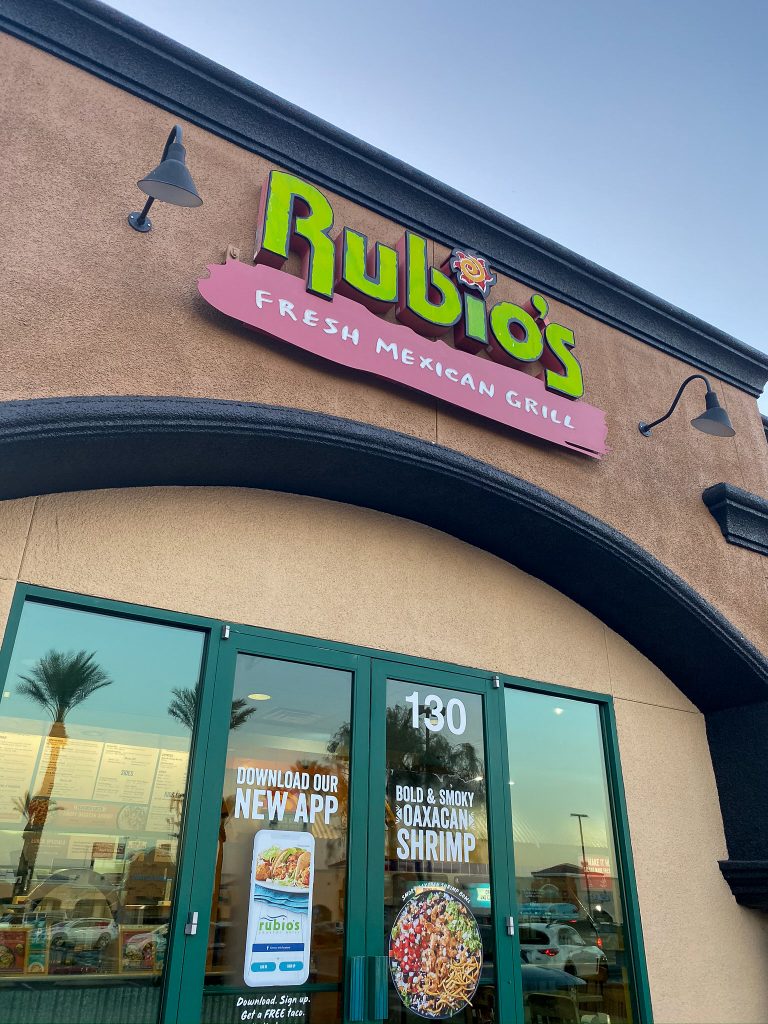 About Rubio's Coastal Grill:
Rubio's Coastal Grill is known for popularizing the fish taco after Co-Founder Ralph Rubio brought his love of fish tacos to the U.S. after a college trip to Baja California, Mexico. Since its first restaurant opened in San Diego in 1983, Rubio's Coastal Grill has established a passionate fan base throughout the Southwestern United States and has been touted as America's most loved fish tacos. Cited by USA Today and Los Angeles Times as the country's top fish taco expert, Rubio's has sold more than 249 million Original Fish Tacos®.
We love going to Rubio's- and are literally there like every week or two- but now there's a new location to try! If you're in the Southwest part of town, you need to check out the grand opening of the new Rubio's tomorrow!
Why rush in for opening day? THREE lucky guests on opening day will win FREE Rubio's for an entire YEAR! All guests who order an entrée on Oct. 10 at the new Rainbow Blvd. restaurant will receive a prize-filled envelope. Three lucky winners will receive free Rubio's for a year!
If that's not enough reason to head out on opening day, Rubio's will donate 50% of their opening day sales to the Judith E. Steele Elementary School. It's such an easy way to give back- you get delicious tacos, and a local school gets some much needed funds. Talk about a win-win!

When is the grand opening?
TOMORROW, October 10, 2019!
Where is the new location?
7385 S. Rainbow Blvd.
Be sure to go hungry and if you're looking for a recommendation, I highly suggest the classic chicken taco plate or some of their fish tacos!