This post was sponsored by Blue Diamond® as part of an Influencer Activation and all opinions expressed in my post are my own.
Now that school is back in session- and Zac started kindergarten this year- I find myself actually having time to myself for the first time in literally ten years. It has been a bittersweet change, as I'm enjoying the ease that comes with it but am missing having littles to take care of.
That said, though it's only been a few weeks I'm starting to get into a routine and have found some ways to "plus up" my days- that is, make them a bit better by making just little changes- and have been trying to make time for at least one of them daily. If you're in a similar situation- or you just need to find ways to brighten your day a bit- here are some ideas for small things you can do to improve your day:
Wake up a little bit earlier. I hate, and I mean hate, getting up early. I have a hard time sleeping and go to bed too late, so getting up early has never been an option for me. But this year, I have made a small adjustment and I'm getting up about 20 minutes earlier- not enough to really get anything done, but early enough that I have time for a cup of coffee and we are actually finding ourselves all ready for school even before it's time to hit the road.
Remember to take breaks. It can feel like your to-do list is never ending, but it's so important to prevent yourself from burning out. If you're out running errands, take a minute to stop in for your favorite smoothie or coffee, or if you have enough time go get a manicure. If you're doing things around the house, take a break to watch a favorite show- and don't feel guilty about it for one minute!
Invest in some athleisure clothing. I don't like wearing rigid jeans or shirts that don't breathe while scrubbing floors or cleaning bathrooms- but I don't want to wear pajamas all day either. Leggings or workout pants, moisture-wicking or otherwise breathable shirts, and some comfy socks can make all the difference.
Remember it's okay to say no. It's easy to think that now that you have some more time every day, you can take on more. But keep in mind that if you're like most people, you probably took on too much before- so resist the urge to add even more to your plate unless it's something you feel passionately about. Even then, reassess your schedule and see if there's something that just isn't fueling you anymore and see if you can make a change.
Find great snacks. Every afternoon, I start to hint a slump- and that's how I know it's time to have a snack. I prefer having something that will keep me going and tastes great, like Blue Diamond Almonds & Fruit. There are lots of varieties, including Sea Salt and Whole Blueberry and Fiery Ghost Pepper and Tart Cherry, so there's something for everyone!
Blue Diamond Almonds & Fruit is a snack you can feel good about, because each serving contains important nutrients via the finest California almonds and real fruit pieces!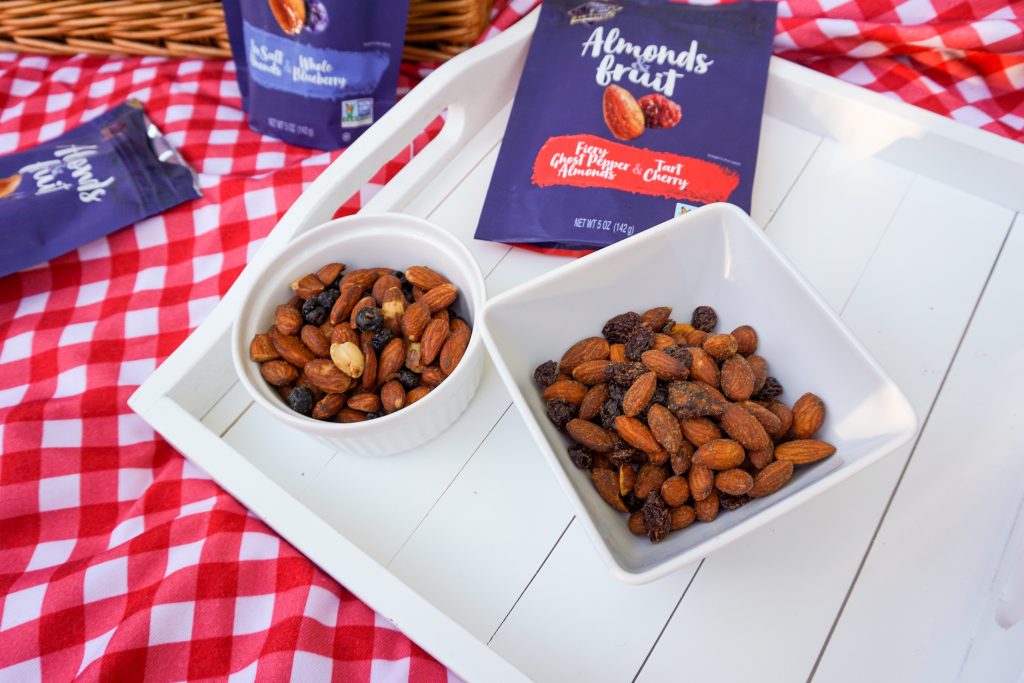 These snacks are perfect for those who love sweet & salty put together- the combinations contain ingredients that complement each other really well and are so unique- especially the Fiery Ghost Pepper & Tart Cherry flavor!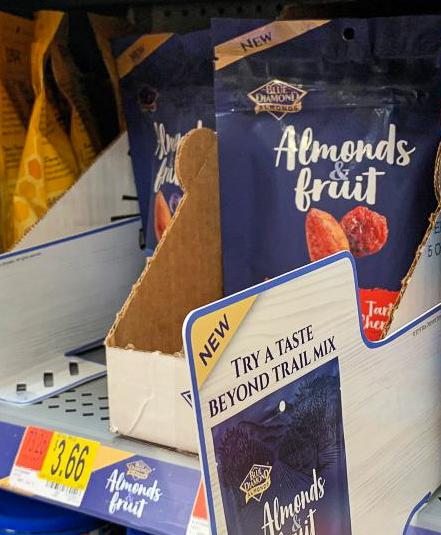 Blue Diamond Almonds & Fruit is a great snack to have on hand, whether to treat yourself with every afternoon or to serve as a snack at a get-together.

You can find Blue Diamond Almonds & Fruit at your local Walmart store! You can save on them right now with this ibotta offer for $1.00 back on any Blue Diamond Almonds & Fruit variety!
How do you make your days better?