This post is sponsored by JW Twist-In Treats but the content and opinions expressed here are my own.
Ever since Bella's surgery a couple of months ago, we've been spoiling her more than ever with delicious treats and lots of play time. The only problem is that like most Labradors, she wants food and treats constantly- even when we give her one, she eats it so fast she immediately wants another. We want to keep her healthy and not give her too many treats, but we also want to keep her happy. We needed something that could keep her satisfied for awhile but while letting her have a treat- and we recently found the perfect thing to solve that problem!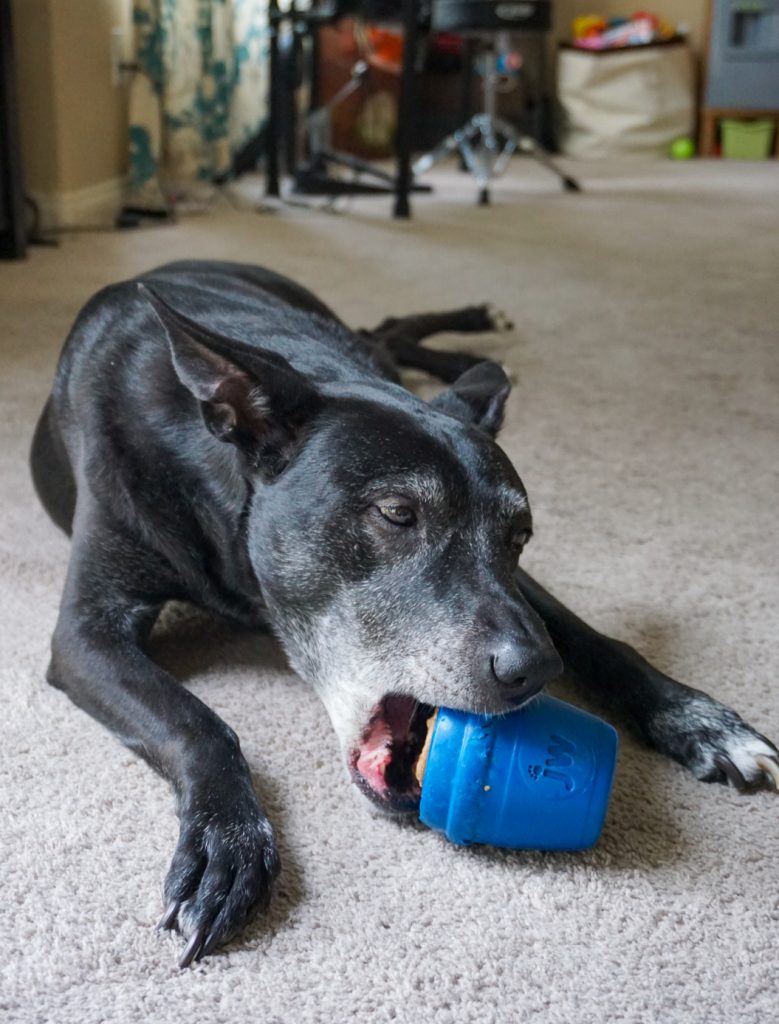 The Twist-In Treat is both a treat and a toy- and it keeps your pup happy and entertained for way longer than either of those things! To use the treats, you just insert them into the KPUP and twist it in. You can even twist it further down to increase the challenge and keep your pup busy for even longer! The Twist-In Treats come in Bacon and Chicken flavors- Bella liked both, but the Chicken flavor was her favorite.
The KPUP itself is nice and easy to grip, so dogs can hold onto it easily. Bella got really good at gripping it with one or both front paws and could even maneuver it to the angles she wanted.
Bella has some pretty strong- and persistent- chompers, so it's always been a little hard to find toys that can stand up to her. But after several playtimes with the Twist-In Treats, the KPUP is still going strong! It's made of really durable rubber that's soft enough for your dog's mouth but strong enough to hold up to their teeth.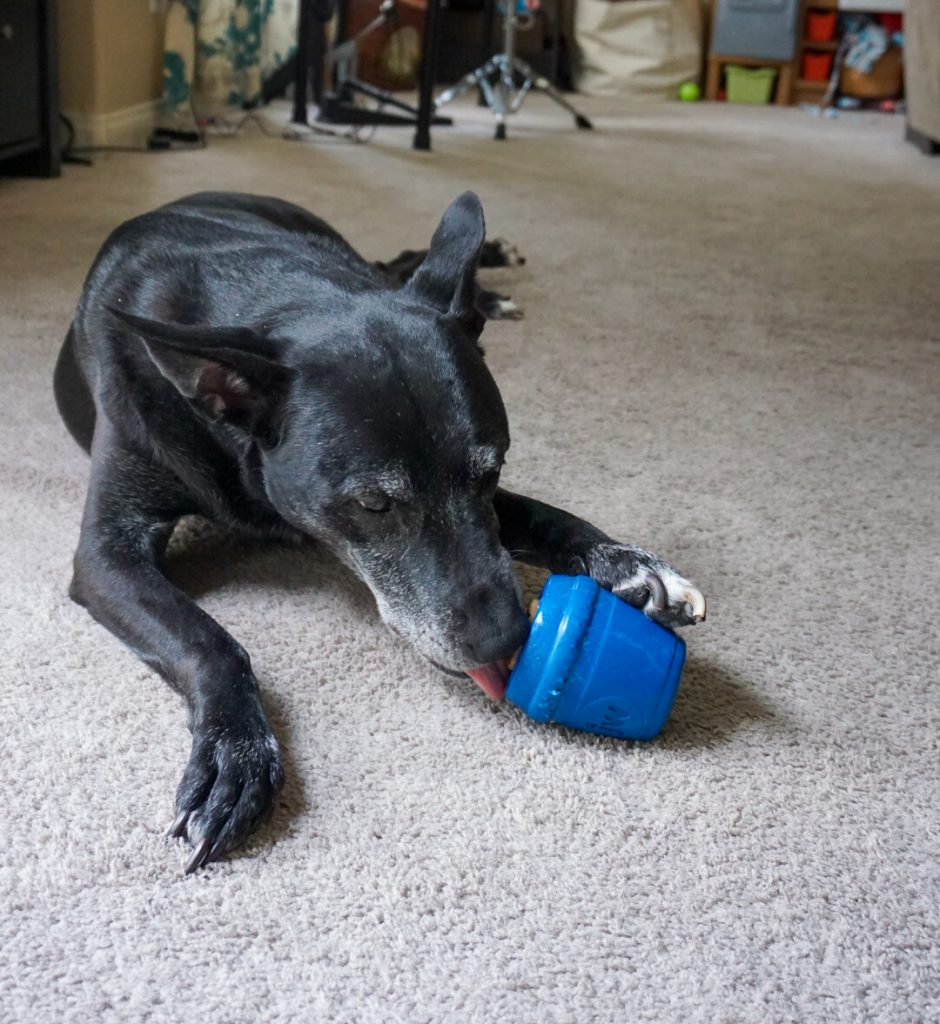 The KPUP comes with one chicken treat, and you can find refills in either flavor as well. You can pick up Twist-In Treats right here. Your dog will thank you!