This post was sponsored by Rebel Girls as part of an Influencer Activation for Influence Central and all opinions expressed in my post are my own.
I love reading books with my kiddos. It's part of our nighttime routine, which is so critical to getting my kids to bed on time. I also love it because it's one last chance to snuggle up before bedtime!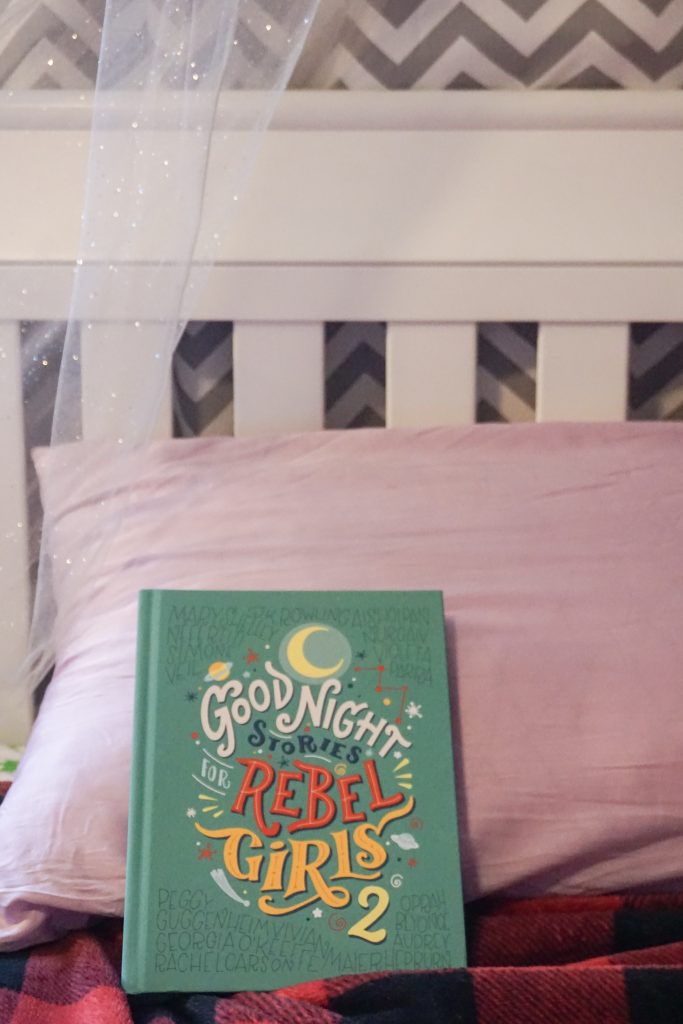 Because my kids have a four year age gap, it can be hard to find books that interest both of them. One thing they love is non-fiction and when I heard about Good Night Stories for Rebel Girls 2 I knew it was perfect!
The book is packed cover to cover with extraordinary women from throughout history and some current cultural icons as well. Scientists, actresses, artists, politicians, you name it- these are women who absolutely left their mark in one way or another.
While I don't have any daughters of my own, it's important to me that my boys see women do amazing things and I take active measures to make sure that they see examples of this often. I don't want it to be a novelty when they see a woman succeed in a field, whatever field that may be. I don't want them to think it's great that she did it just because she's a woman- it should be great just because she did something amazing. I want them to grow up thinking that women are just as capable as doing noteworthy things as men- because they are!
My kids absolutely love Good Night Stories for Rebel Girls and while they're impressed by the things every woman in the book has done, they definitely have their favorites. Shane likes reading about those who made a difference socially, and Zac picks his favorites based off the illustrations- which are all amazing too, by the way. Sometimes Zac even just looks at the book while he's waiting for story time so he can check out all the illustrations and choose the pages for the night!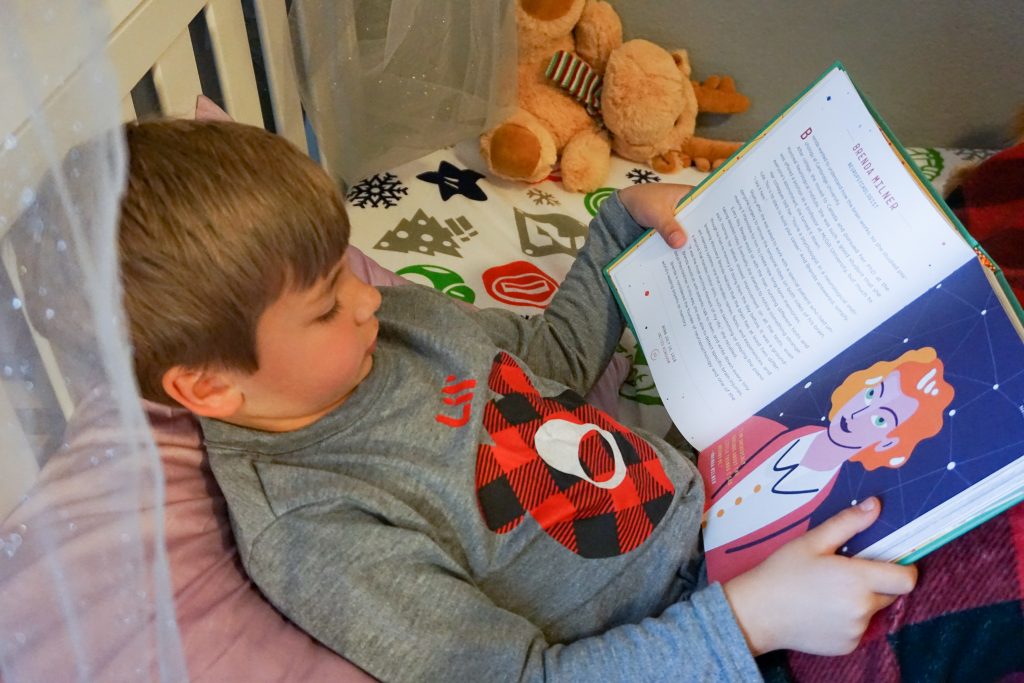 If you're looking for a great book with purpose to share with your kids of any age, I highly recommend Good Night Stories for Rebel Girls 1 + 2. It's a book that's perfect for any bedtime ritual- you can really dive into a lot of amazing stories, or just read a couple of pages of when you have a moment or need some inspiration.
In fact, I find myself reading it to myself sometimes too for inspiration- I can't believe how many amazing women have impacted so many different areas of life that I haven't even heard of! Of course, some of my favorite women throughout history are in there and I was so excited to share them with my boys, but many of these women I was learning about for the first time as well.
You can pick up Good Night Stories for Rebel Girls 1 + 2 right here: Dream bigger, aim higher and fight harder with Rebel Girls.