Like many people, I am hyper-sensitive to movies having to do with animals. I was almost afraid to watch the new movie Storm Boy just after seeing the poster, where an adorable boy is hugging an also-adorable pelican, but after watching the trailer I knew I had to see it!
About the movie:
A beautiful and contemporary retelling of Colin Thiele's classic Australian tale. 'Storm Boy' has grown up to be Michael Kingley, a successful retired businessman and grandfather. When Kingley starts to see images from his past that he can't explain, he is forced to remember his long-forgotten childhood, growing up on an isolated coastline with his father. He recounts to his grand-daughter the story of how, as a boy, he rescued and raised an extraordinary orphaned pelican, Mr. Percival. Their remarkable adventures and very special bond has a profound effect on all their lives. Based on the beloved book, Storm Boy is a timeless story of an unusual and unconditional friendship.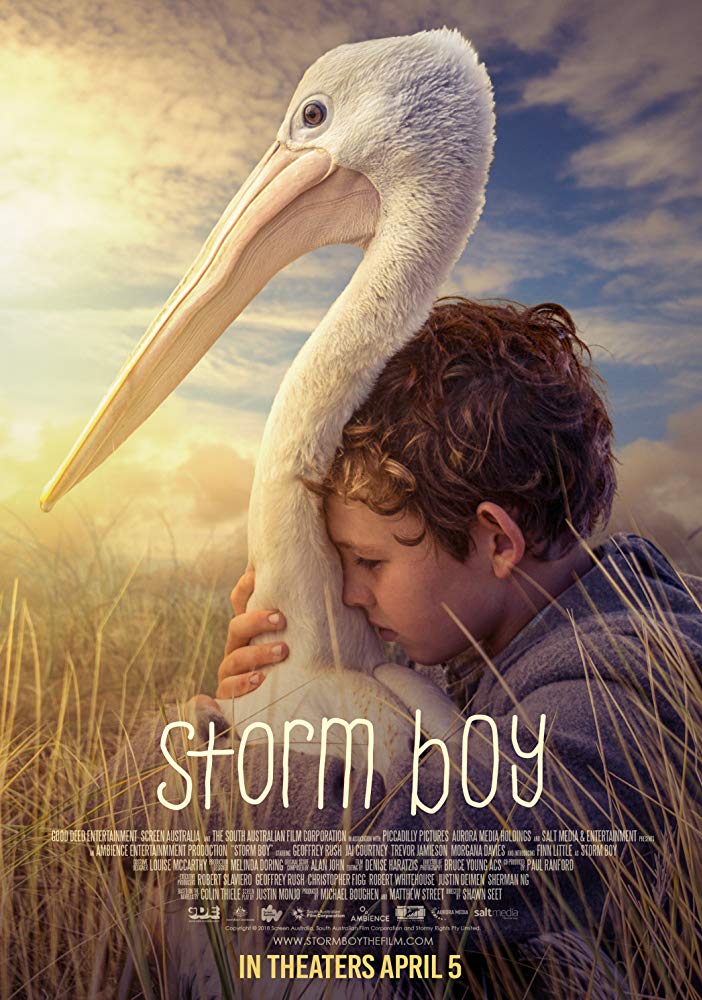 I have to come right out and say this movie gets 5/5 tissue boxes from me. Several times throughout the movie I found myself crying and it wasn't all pelican-based! It was such a touching story of a family bond, life after loss, and of course, finding a friend where you least expect it.
I also absolutely loved all the characters and thought they were not only written well but portrayed well. Of course Geoffrey Rush is amazing as always, but the rest of the cast is great, too.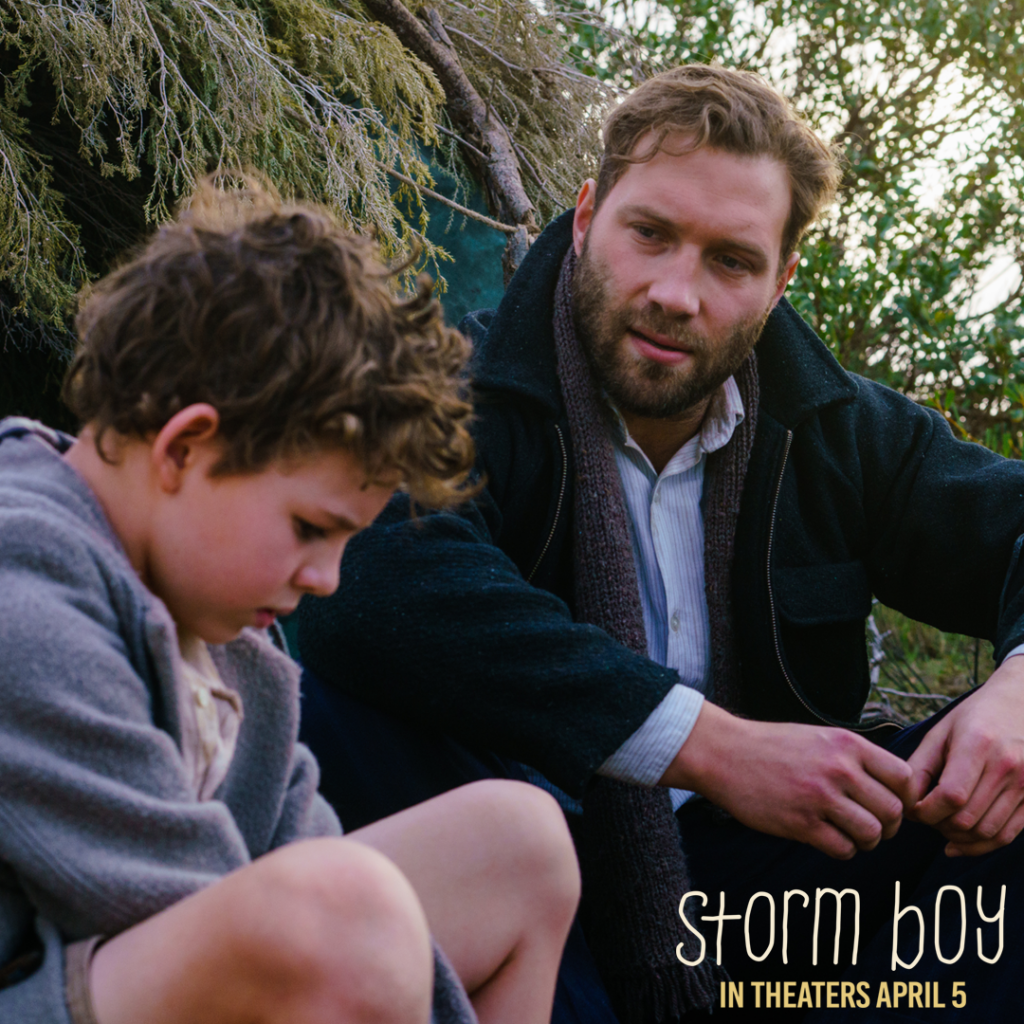 Is Storm Boy for kids? It depends. It has a lot of great messages, and definitely makes a case for protecting animals- something that's important for sure. But it has violence toward animals and some scenes of peril, so you'll need to use your best judgement and maybe have a conversation after.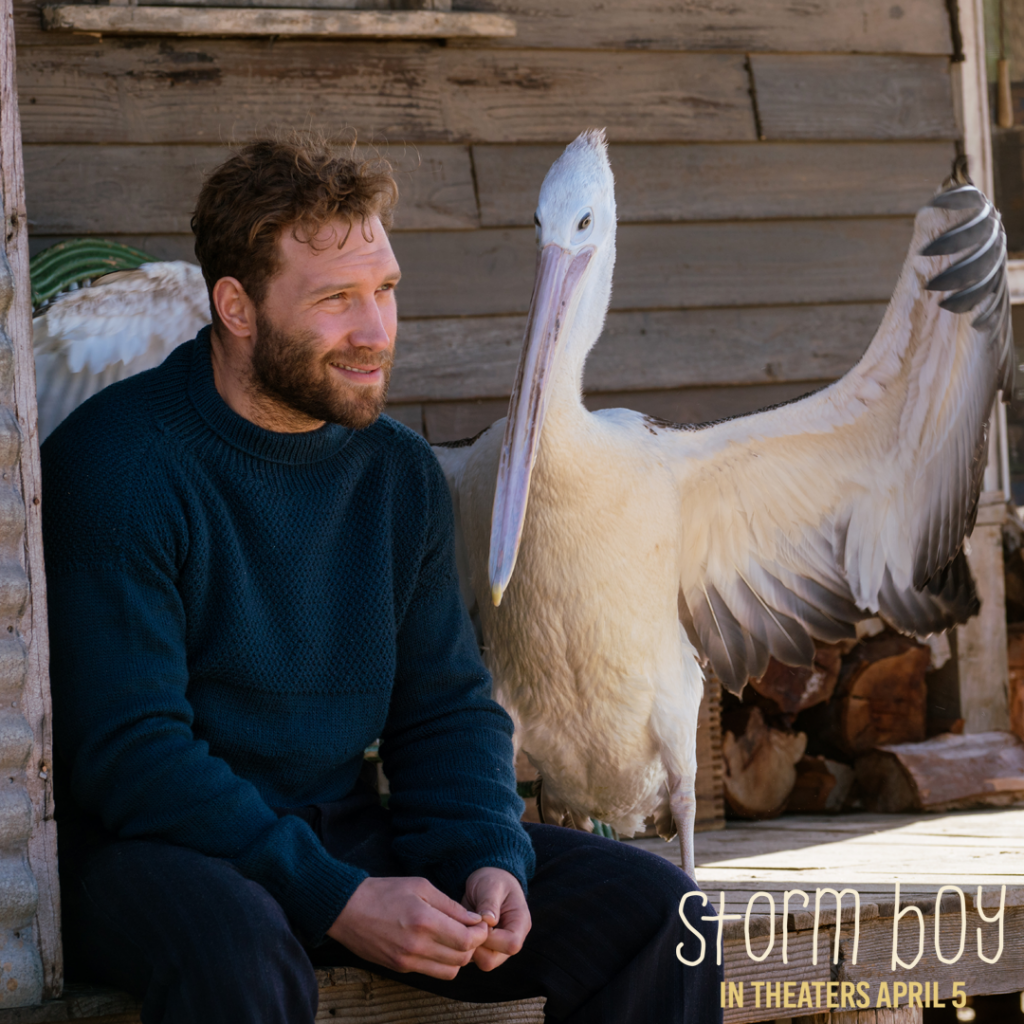 While I watched this movie on my own, I still used it as a great way to get my kids involved in helping animals! I partnered with Storm Boy to adopt a pelican on behalf of my family- a real pelican, but a symbolic adoption- money was given in our name to help save pelicans! We even received a stuffed pelican so that we can hug our pelican close, even while "ours" is very far away. The boys love our pelican and now they want to learn all about pelicans and how they can help them! Shane even did his best impression of the poster: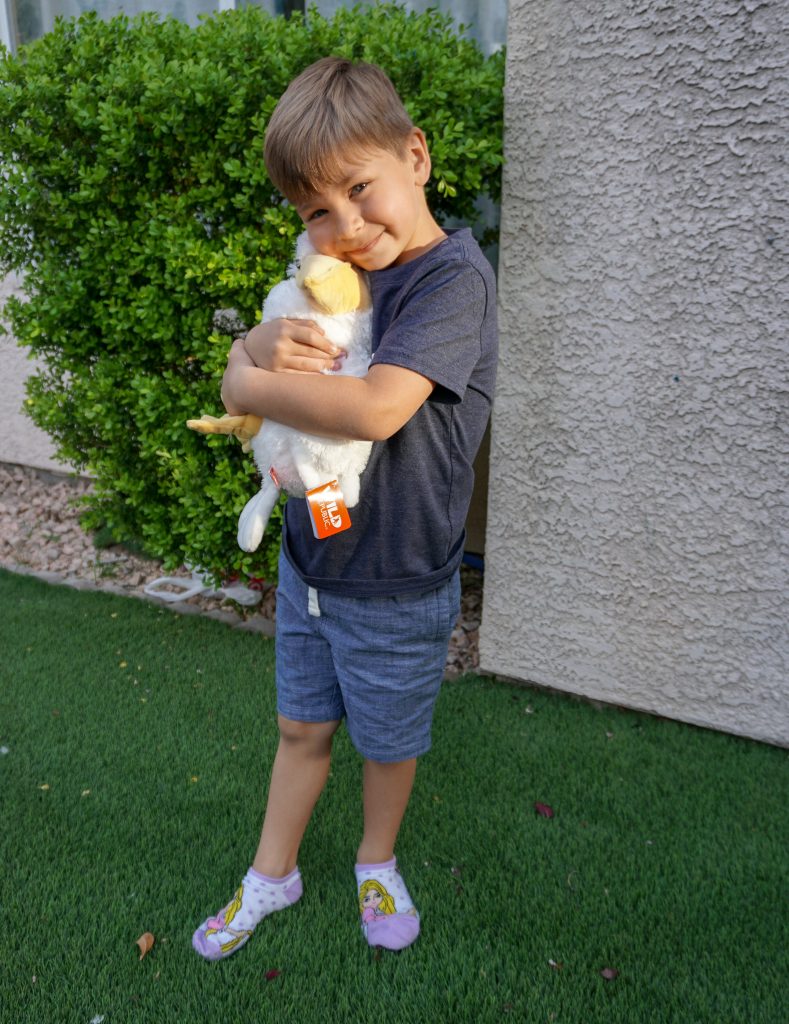 A fun way to open a discussion about helping animals is to enjoy these Storm Boy coloring pages! You can even post them to Facebook or Instagram using #StormBoy @StormBoyMovie for a chance to be featured on their Fan Art Friday feature on their social media! Download the pages here or by clicking the image below:
This movie currently has a limited release in the US, so be sure to check here to see where you can find it in a theater near you:
Storm Boy – Tickets & Theater Locations // https://bit.ly/2FHxgYM