This post is brought to you by Guitar Center and The Motherhood. All opinions are my own.
Shane gets major anxiety when it comes to school. He's really good at school, gets good grades, and is in the gifted program, but during the school year his workload is crazy full and he needs a way to let off some steam. Last year he did martial arts and while he loved it, he got burnt out on it. He has been looking for his next activity and I had suggested something musical. Justin played guitar and I dabbled in piano and did choir, so I thought it would be a lot of fun to take Shane to Guitar Center to see if anything called out to him. We hadn't been in the store before so we had no idea what to expect- and we were blown away!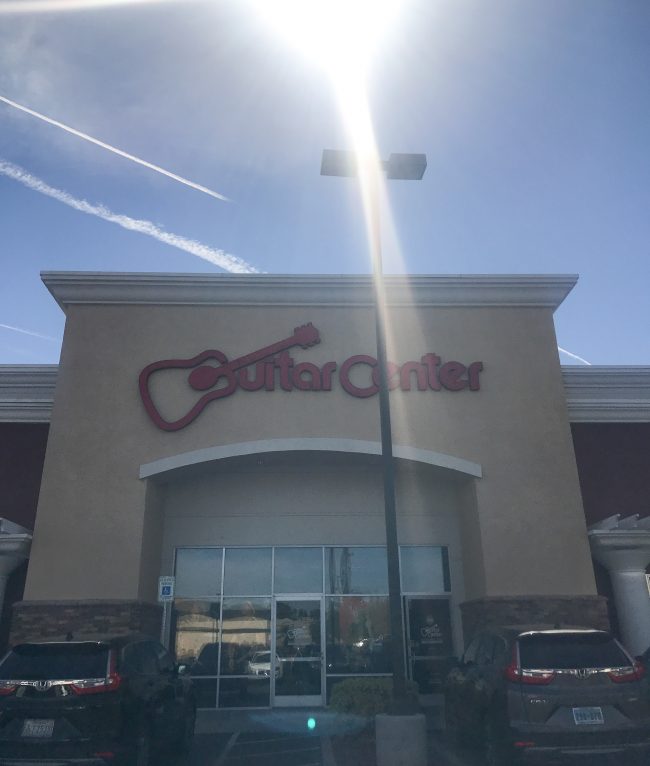 From the minute we walked in, it was clear that everyone who worked at Guitar Center was passionate about music- and none more so than the woman in charge of lessons. She shared quite a few stories of their successes- kids who walked in knowing nothing and were now forming bands, kids who had a hard time socially but really came out of their shells when in their lessons- it was all so heartwarming to hear how deeply music can affect kids!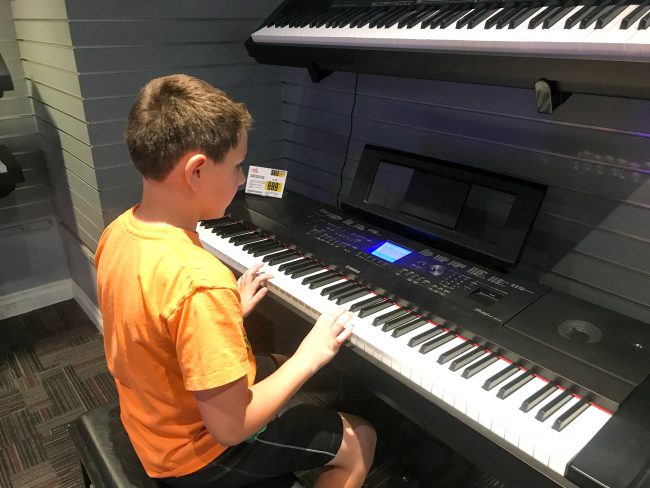 We were encouraged to try everything out- Guitar Center is not the kind of store where you check over your shoulder to make sure no one is looking before you touch the merchandise. Rather, in each section of the store it's likely that you'll find someone jamming, whether they're rocking out on drums, playing classical on a keyboard, or just testing out the latest mics.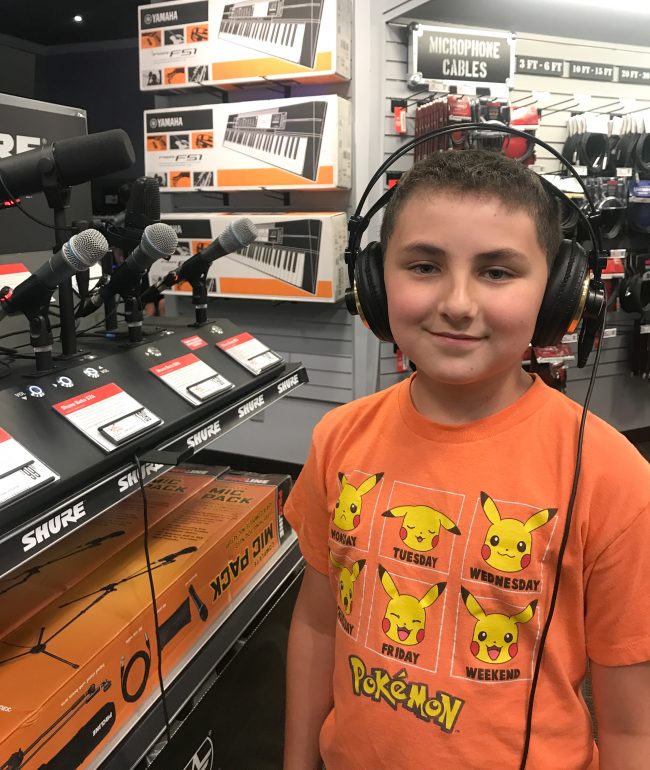 Since Shane wasn't sure what instrument he was interested in, he gave them all a try. He's familiar with headsets and mics from gaming, but he's not really into singing so that one didn't last long. He was intrigued by the keyboards, especially once I taught him the beginning of Fur Elise, but what really caught his eye was the drum set that was set up in one of the lesson booths!
At our store, there are several different lesson booths. Each is designed a little differently in order to accommodate a variety of instruments. There are cameras in each booth, so you can watch your child during their lesson if you choose to wait outside the booth- but you are welcome to join them in the booth as well. It's really just up to your preferences and your child's comfort level. We checked out each room but when Shane found the one with the drum set in it, he knew he'd found his favorite!
Music education is such an important part of a child's life- it can actually impact their academic, social, and cultural success! Shane doesn't get much exposure to music at school so we're hoping to bridge that gap. Guitar Center is one of the largest independent music educators in the U.S. and they have their own curriculum that is taught at each location, so no matter where your child is learning they have access to the same great programs that have been approved by the National Association for Music Education, the world's largest arts education organization. That said, even though the curriculum is used nationwide, it can easily be tailored to your child's interests- allowing them to learn the music they actually want to learn and letting them hit goals they make for themselves.
We are excited to get Shane going on music lessons and really hope it can be the stress reliever that he needs. At the very least, it'll help with his self-esteem and self-expression, both things that we're working on nurturing these days.
If you've been wanting to get your child involved in music, be sure to check out a Guitar Center location near you! You can also learn more about why you should choose Guitar Center for your child's music lessons right here.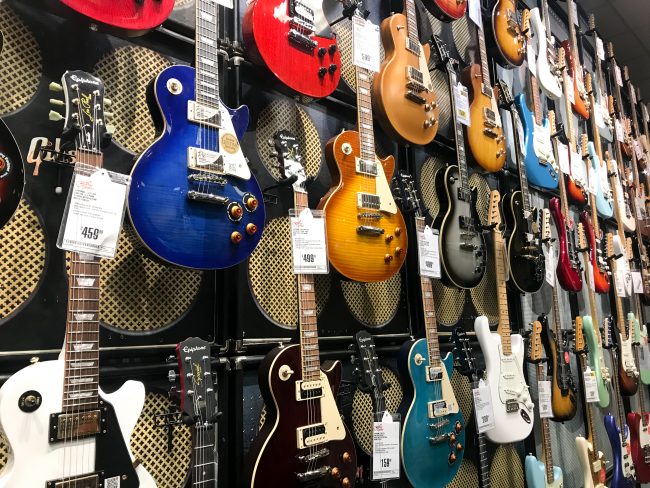 Be sure to follow Guitar Center on Instagram and Facebook to keep an eye out for exciting updates and great specials, like the one going on now:
Give the Gift of Lessons! This holiday season, buy 3 Lessons and receive the 4th Lesson FREE!
New students only. Not to be used in conjunction with any other coupons, promotions or lessons offers. No cash value. Buy 3 lessons at current Guitar Center market pricing and receive the 4th lesson complimentary. Offer valid at Guitar Center Lessons locations only. Valid November 23-December 26. Registration ($30) must be paid at time of purchase.
Do your kids take music lessons? Did you take lessons as a kid?