This post is brought to you by Fisher-Price Think & Learn Rocktopus. All opinions are my own.
Zac is at that age where he's really starting to develop more interests. One of those interests is music- I can pretty much always find him singing, dancing, and listening to music. So when I heard about the new Think & Learn Rocktopus from Fisher-Price, I knew it was perfect for him!
The Think & Learn Rocktopus lets kids compose their own music with the help of a friendly octopus DJ. They can use the included instruments to change the sound of a song, change the style of music they're playing, and even change the tempo. Altogether, there are so many different custom songs your child can come up with- Zac loves coming up with the craziest ones possible!
The Rocktopus comes with 15 different instruments that kids can add and take away from their song to change the sound. Kids can also just add the instrument solo to hear what its music sounds like. I have to say, there are a couple of instruments in the set that I probably couldn't have identified before we had this! Even at my age, this toy taught me things about music!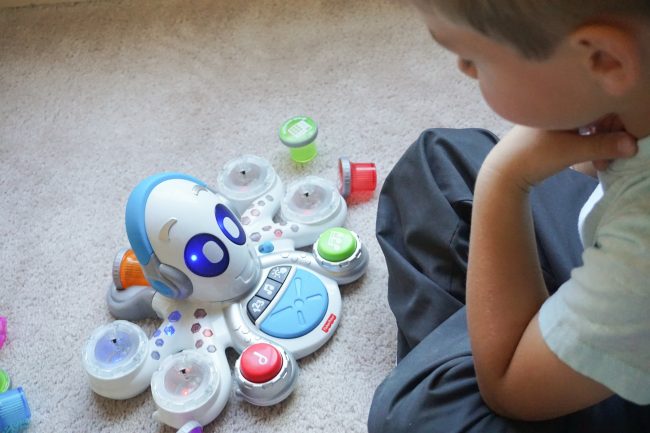 In addition to using the instruments to change the sound, kids can also personalize their beat with different music styles and tempos. Your kids can hear what instruments would sound like playing jazz and other distinct sounds!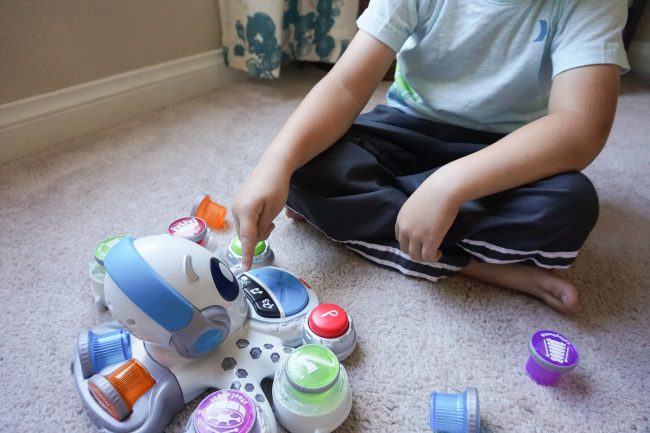 In addition to the free play music mode, there are also math and game modes. These modes allow your kids to work on their math skills while having fun! They can also work on their attention and listening skills, which is so important!
Zac and I always have an awesome time playing with the Rocktopus. He loves to show me his newest musical composition and thinks it's so funny when he turns the tempo all the way up or down! This is a toy that we can play with together and that teaches him while he's having fun- all of my favorite things about a toy.
Rocktopus would make an excellent holiday gift for the little music lovers in your life! You can find it at your local Walmart store now.