I first read A Wrinkle In Time around the same age that Shane is now, eight. It was one of my Mom's favorite books when she was a kid, so I was thrilled to get to read it and experience the same magical world that Madeline L'Engle had created. When I heard that the book would be turned into a movie, I was thrilled to see that amazing story come to life!
I recently had the chance to not only screen the movie, but to interview Deric McCabe, who stars as Charles Wallace. He was such a big personality and so fun to talk to, and there is definitely more in his future! Read on to find out what he had to say about his inspiration for getting into acting, what the audition process was like, and more!
How did you get into that character?
It was easy, which is weird, but it was easy because their surroundings made it a lot better because all the times that I'm me, I'm in a bad place.
What are some of your favorite memories from filming?
Oh, the hallway scene. The stuntmen were pulling them and they couldn't see because they couldn't be in the shot, so I stopped and they kept going and I fell on top of all three of them.
Did they get that on film?
On DVD. So, get the DVD everyone!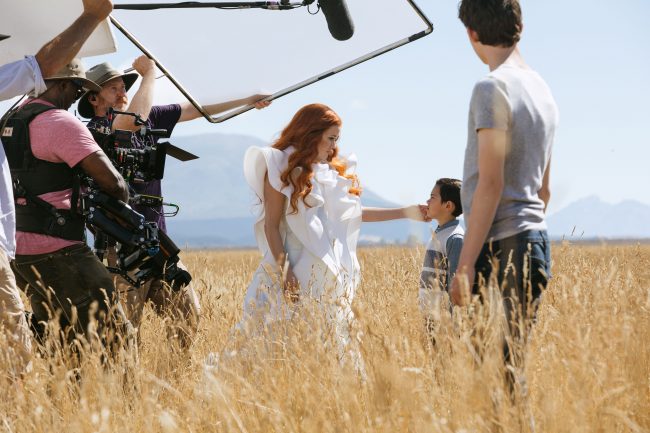 Did your friends see the movie and what did they think of it?
Yeah, they saw it and they just had a lot of questions like, how did you get on a giant flying cabbage? What happened? And I told them everything.
You have an amazing personality.
Oh, I know, right.
I'm assuming that came through at your audition. How did you get this part?
They called me and so then I went there. Then I was nervous and then they called me back and then I went there in a different scene, and then I went back super nervous. And then I went back and back and back and back and back.
So, it was a long process.
Yeah.
What was something you learned in making this movie?
Oh, I learned the place where they keep their snacks. It's called Crafty and it's delicious.
What was your favorite snack?
Candy. Oh, and the popcorn maker.
The first time I met Oprah- they make this a really good popcorn and they make butter on it and put some cheddar on it and we were doing stunt practice for the cave, and they sat it down on a mat and then it wasn't her turn yet. It was Storm, Levi and I's turn and she just started eating my popcorn. And she was like, "Who's popcorn is this? This is delicious."  I'm like oh, that's me.  Oprah's eating my popcorn.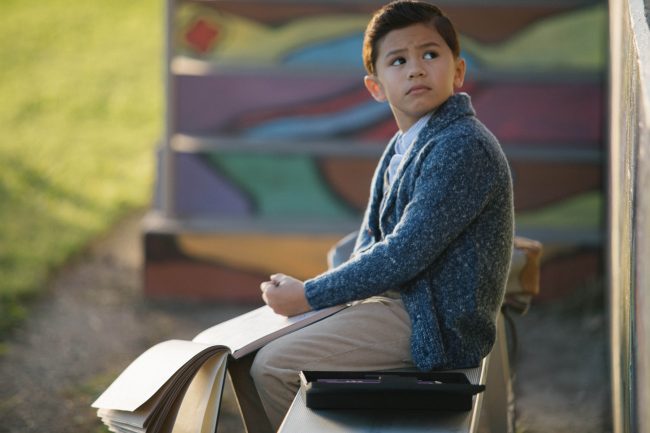 Do you have siblings?
I have a baby brother. I tell him that Hulk is bad. No, this is the reason-  I have a crush on Scarlett Johansson.  And Hulk and Scarlett Johansson just did a movie and I said Hulk, bad, Scarlett Johansson, good. He's two. And then I have a sister whose 12 and she's pretty nice with new people.
Who are your other acting heroes?
Okay, so I said Scarlett Johansson and Chloe Bennett. Just them. You know, they are delightful. I haven't met them. They are hot and they love me even though they don't know me. So, that's one thing.
Did Oprah give you any insights into your career?
She did say, "There's more to come after the movie." And I'm there sobbing on the floor- "No, there's not. My life is over."
Do you have any advice for kids who want to get started in acting?
Oh, when you don't get any jobs, keep the faith.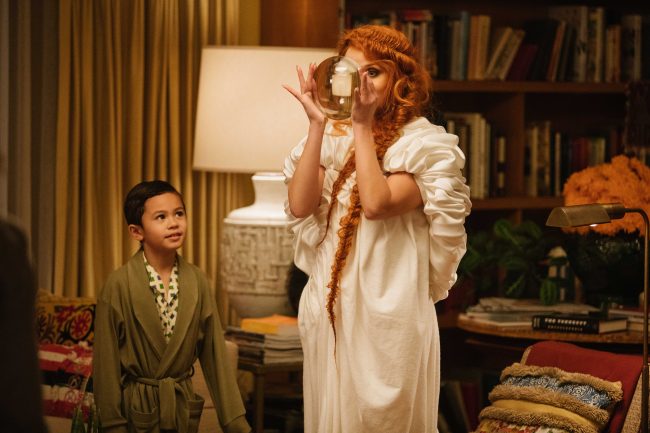 What is your biggest goal, wish ever that you have for your career?
My biggest wish- probably to work with Scarlett Johansson. That would be amazing. Especially because they're always superheroes and I want to be a superhero.
Which superhero would you choose to be?
I want to create my own, I don't want to be another superhero. But I do want to be part of the Avengers.  That would be great.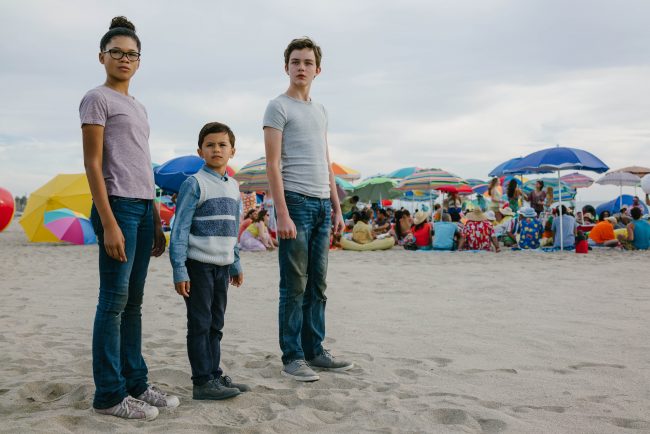 A Wrinkle In Time comes out today, June 5th! Along with the movie, the Blu-ray combo pack includes lots of special features, including one I watched with Deric- "A Journey Through Time"! It shows all kinds of fun behind-the-scenes footage and interviews with the cast- it's so clear that the whole cast and crew was like one big family! Check out all the features you can find on the Blu-ray:
A Journey Through Time – Take an up-close look at the making of this magnificent movie with Director Ava DuVernay, Oprah Winfrey, and the cast and crew.
Deleted Scenes (with optional director audio commentary)

Ant on a String
Aunt Beast
Meg Learns About Calvin's Dad
Papergirl

Audio Commentary

Director Ava DuVernay
Producer Jim Whitaker
Co-Screenwriter Jennifer Lee
Production designer Naomi Shohan
First assistant director Michael Moore
Editor Spencer Averick
VFX supervisor Rich McBride

Bloopers
Original Songs/Music Videos

"I Believe" performed by DJ Khaled featuring Demi Lovato
"Warrior" performed by Chloe x Halle
A Wrinkle In Time is available right now on Amazon or in your local store!