This post was sponsored by Aflac as part of an Influencer Activation for Influence Central, and all opinions expressed in my post are my own.
Almost everyone's life has been touched by cancer in some way. Unfortunately, I have a long family history of it – I've lost two grandparents to it (and the other two had it but beat it, including my grandma shown below, who has since passed from other causes). I also lost one of my aunts to leukemia, and I currently have another family member fighting breast cancer. Justin has it on his side, too, so we're both very aware of the effect that cancer can have.
Having loved ones with cancer is absolutely heartbreaking. It's not just the risk of losing them – although that of course plays a factor – it's watching what they have to endure just to stay alive. Chemo, radiation, experimental treatments, dozens of doctor appointments and hours spent on the phone trying to get results. It's a lot for anyone to go through – and that's without thinking about the cost.
While roughly 50% of men and 33% of women will get cancer in their lifetimes, many Americans are actually able to live with it as a manageable disease (Cancer Facts and Figures," American Cancer Society, 2017). It's great that cancer doesn't automatically mean a death sentence – but it isn't exactly cheap, either. Which means in addition to the stress that cancer brings emotionally, you also have to worry about how you'll pay your bills- and possibly even how you'll continue to work while seeking treatment to take care of your family.
That's why Aflac's Cancer Protection Assurance* insurance policy exists. In the unfortunate event of a cancer diagnosis, you can feel a little more secure knowing that Aflac can help provide financial footing to cancer victims – and their families – throughout the process. They offer care and support from detection and diagnosis through treatment and even recovery. And not only does Aflac's Cancer Protection Assurance provide financial help, they provide a type of help that may be even more important: Policyholders have access to CancerCare, which provides emotional support from oncology social workers, support groups and online tools. Having that emotional support in such a tough time can be so pivotal to recovery, so it's nice to know that those in need can get help and have someone to turn to.
Aflac's Cancer Protection Assurance is for anyone, but if you have a family history of cancer, I especially encourage you to check it out. I know firsthand how it feels to wonder if your genetics will catch up with you, and having that extra peace of mind of knowing you have a plan to help financially and emotionally can help put you at ease. Be sure to check out Aflac's Cancer Protection Assurance today!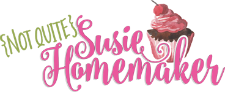 *Aflac Cancer Protection Assurance is a cancer/specified-disease insurance policy. In Oklahoma, Policies B70100OK, B70200OK, B70300OK, B7010EPOK and B7020EPOK. Policy may not be available in all states including but not limited to Idaho, New Jersey and Virginia. The policy has limitations and exclusions that may affect benefits payable. Refer to the policy for complete details, limitations, and exclusions.  For costs and complete details of the coverage, please contact your local Aflac agent.
Coverage is underwritten by American Family Life Assurance Company of Columbus.
WWHQ | 1932 Wynnton Road | Columbus, GA 31999.
Z180580A                                                                                                                                                             Exp 5/19