This post was sponsored by MetLife as part of an Influencer Activation for Influence Central and all opinions expressed in my post are my own.
I have a non-traditional job, and it has pros and cons. I love being able to make my own hours, travel whenever I want, and stay home with Zac. What don't I love? I don't have the benefits that come with working for a company, like sick days, health insurance, or life insurance.
It worries me that if something were to happen to me my family wouldn't have any assistance. They would lose the money I contribute to the household. Justin would have to pay for childcare for Zac, and if he needed to take days off to deal with anything he would lose out on that money as well. So lately I've been looking into my options and was pleasantly surprised by the MetLife Rapid Term life insurance option by MetLife.
Fortunately, MetLife has created a simple term life insurance product that provides up to $500,000 in coverage, without an in-person medical exam or requests for fluids, like blood and urine, ever, just a handful of health questions. Applicants receive a yes/no decision about coverage and a quote in real-time online or by phone. MetLife Rapid Term can be a great solution for busy women to get life insurance they can depend on.
Less than half of women today have life insurance- even though women make up almost half of the workforce [1]. While I'm surprised that the number of women without it is so high, it's easy to figure out why. First of all, many women have non-traditional jobs like I do. Whether you're a blogger, someone who sells a product on Etsy, or someone with a direct sales job, a lot of women don't have that typical 9-to-5 job that has benefits like life insurance. In addition, when you already have so much to do every day, it can be hard to find the time to go get a medical exam for a "what if". But with MetLife, you can get an insurance quote in just minutes, without having to do an in person medical exam. Just answer a few questions and you'll get your quote!
Whether you work outside the home, work at home, or take care of your family full time, it's important to consider what would be left behind for your family should the worst happen. Consider getting a quote today!
For more information on the full terms, conditions and limitations about the MetLife Rapid Term product, I encourage you to look at MetLife's MetLife Rapid Term website.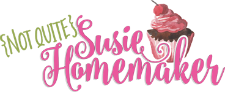 [1] LIMRA Life Insurance Ownership in Focus, U.S. Person-Level Trends: 2016
L0717496767[exp0718][All States]