One of my favorite ways to enjoy some me time is to head to a coffee shop and order a delicious drink. I like all different varieties, as long as they're sweet. However, summer break is here and that means that me time is hard to come by. It's also over 110 degrees, so leaving the house isn't really something I've been doing unless I have to. So instead of waiting until I actually go somewhere- especially alone, since that never happens these days- I make my coffee at home.
Even though I'm mostly enjoying my coffee at home now, I still manage to turn it into a little treat for me. After I get the kids to eat their breakfast, I make myself a cup of MAX Indulge by MAXWELL HOUSE. I have two kinds- Mocha + S'Mores and Mocha + Salted Caramel and while they're both delicious, that Mocha + S'Mores is my daily go-to. It just tastes like summer in a cup- and I love that I can make it in seconds!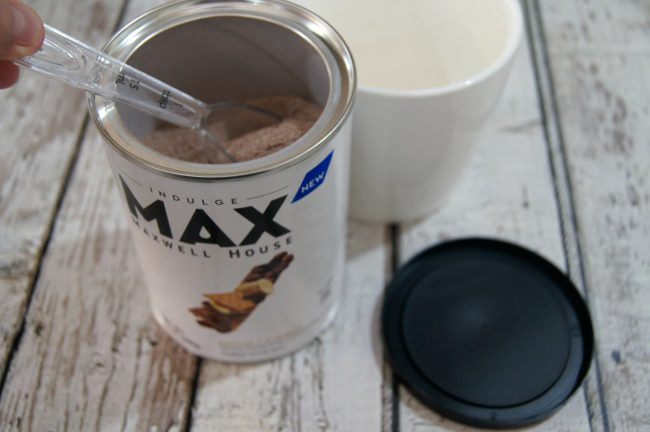 MAX Indulge by MAXWELL HOUSE is an instant mix coffee, which I have to admit I didn't even know existed. I'm really excited about it though because to make it all you have to do is put two rounded tablespoons of the coffee mix into a mug and stir in 8 oz. of hot water. That's something I can handle doing even when my kids are being crazy!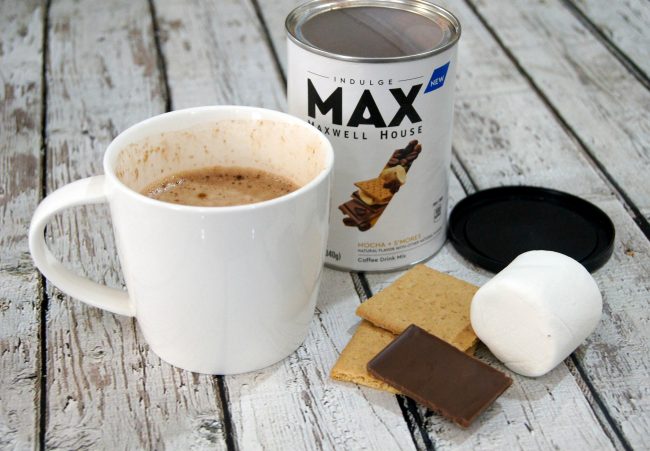 MAX Indulge has such a rich, delicious taste and is the perfect, low cost alternative to the coffee shop. I don't have to leave my house and face that brutal heat to get it- instead, I can sip it from my air conditioned home!
I picked up my MAX Indulge coffee at my local Walmart store, where it was just $3.98 for each 12 oz. canister. You can find it at these locations! Be sure to check for it in the coffee aisle with the instant coffees.