This is sponsored post for SheSpeaks/Beth Kobliner.
When I was growing up, my family didn't really talk about money. There really wasn't much of it to talk about and it caused a lot of stress in our home, so it was something that we didn't discuss. Unfortunately, my school didn't discuss it either, so I eventually found myself as a 17 year old college student trying to work her way through school with more bills than income and no idea what I was doing.
Fortunately, I've learned about managing money as an adult, but I am still learning about what role money should take in a child's life. Shane is in second grade and has started to want things at the store or that he sees on YouTube more often, so we recently started giving him an allowance. Beyond that, I didn't really know much about kids and finances- which is why I am so glad that I recently received a copy of the new book, Make Your Kid a Money Genius (Even If You're Not) by Beth Kobliner!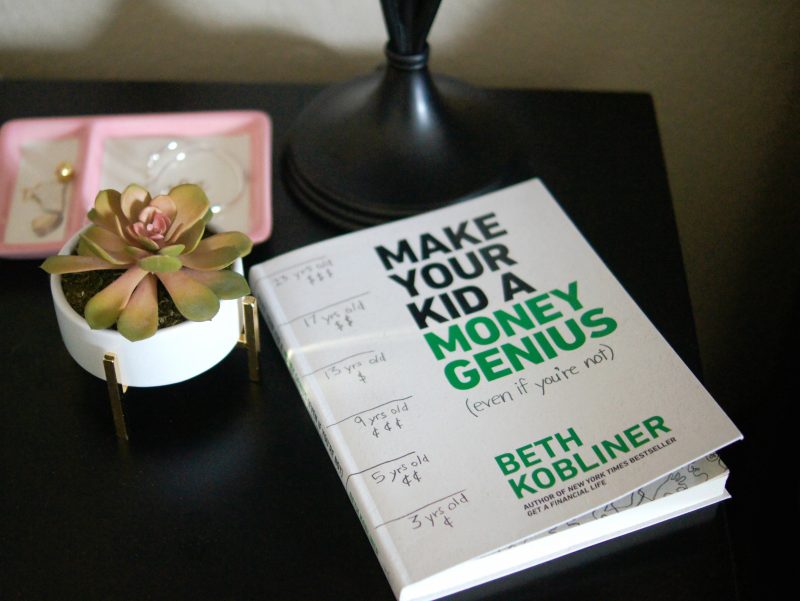 Anything having to do with money can sometimes get overwhelming- and quickly. Luckily, I haven't found that to be the case with this book at all! It is incredibly straight-forward and tells you exactly what you need to know, without all the jargon and without assuming you've already completed a degree in accounting. Not only does it cover several different topics, like giving allowance and teaching kids to save, but it breaks it down by stage of development.
This is a book that I'll be coming to throughout the kids' lives, because as they grow their financial situation will change. Shane's only seven, so I was able to skip the information for middle schoolers and high schoolers- for now. Eventually, he'll reach that stage, and I'll be able to pick up the book again and see what I need to do to help him understand money and help him start his path financially healthy.
The same goes for Zac- there's even information about here for getting started with kids as young as Zac, who just turned three. There were so many great ideas in the "Hard Work Pays" chapter, which talked about introducing your child to the concept that you make money through working and that doing chores is part of life. It even includes examples of how to teach these lessons to your kids, which is something I wish I had when Shane was this young! I had no idea that I could start teaching my kids about money that young, but I'm glad I can start now with both of them.
Whether you know everything about finances or are completely new to them like I was, this is a great read for every parent. You can pick up a copy of Make Your Kid a Money Genius (Even If You're Not) by Beth Kobliner today at Barnes & Noble or Amazon. You can also get more tips from Beth on her Facebook page!