My kids are constant snackers. Shane's lunchbox always contains several snacks and he always grabs something right after school, and Zac just snacks from sunrise to sunset. They are both going through growth spurts right now which makes them even hungrier- so it's more important than ever that I make sure we have healthy snacks on hand for them to choose from!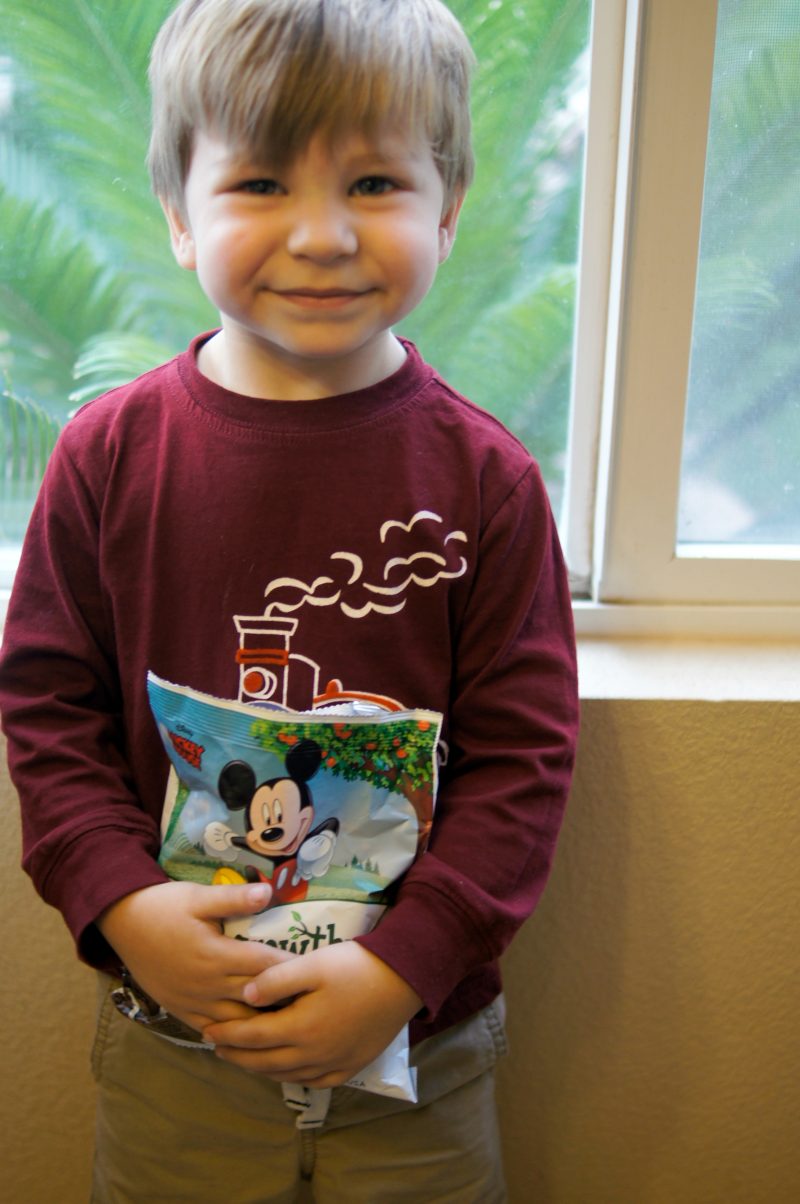 The snack aisle has no shortage of options, but what's hard to find is something that my kids and I can agree on. While I'm not opposed to the occasional treat, I want to make sure since they are snacking all day they are choosing something that is actually good for them. They just want to make sure that their snacks have their favorite cartoon characters on them. Fortunately, we are able to compromise with Pure Growth Organic snacks!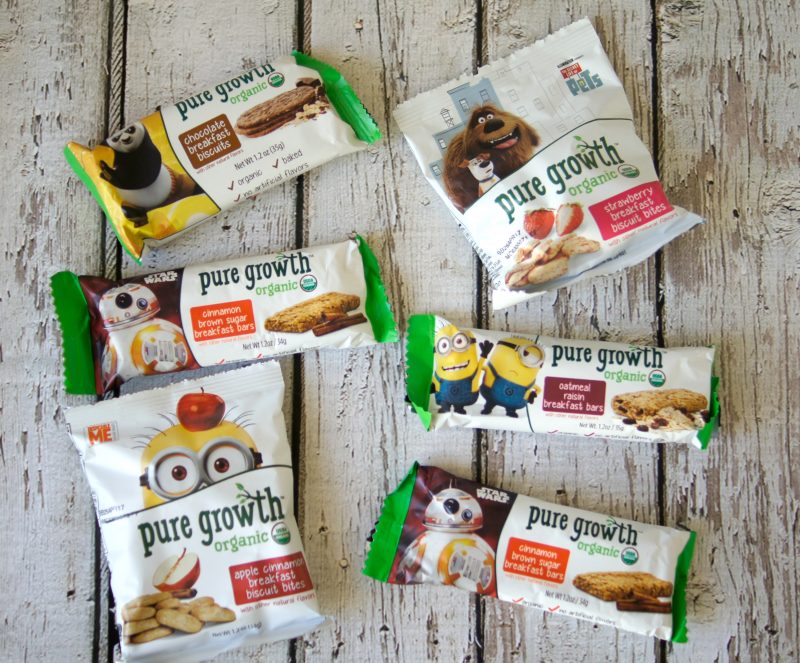 Pure Growth Organic is a brand with a full line of affordable, organic snacks that are perfect for on-the-go- which is great, since my kids never stop moving. They have lots of classic snack products, including biscuits, animal crackers, pretzels, popcorn, breakfast bars, snack mix, and oatmeal. The line is kosher, made with USDA organic ingredients, contains no artificial colors or flavors, preservatives, or MSG. The snacks contain 0g of trans-fat and they even have gluten free options! All of those things are important to me, but the most important thing to my kids is that most of their snacks feature some of their favorite characters, like Mickey Mouse, Minions, and even the pets from The Secret Life of Pets!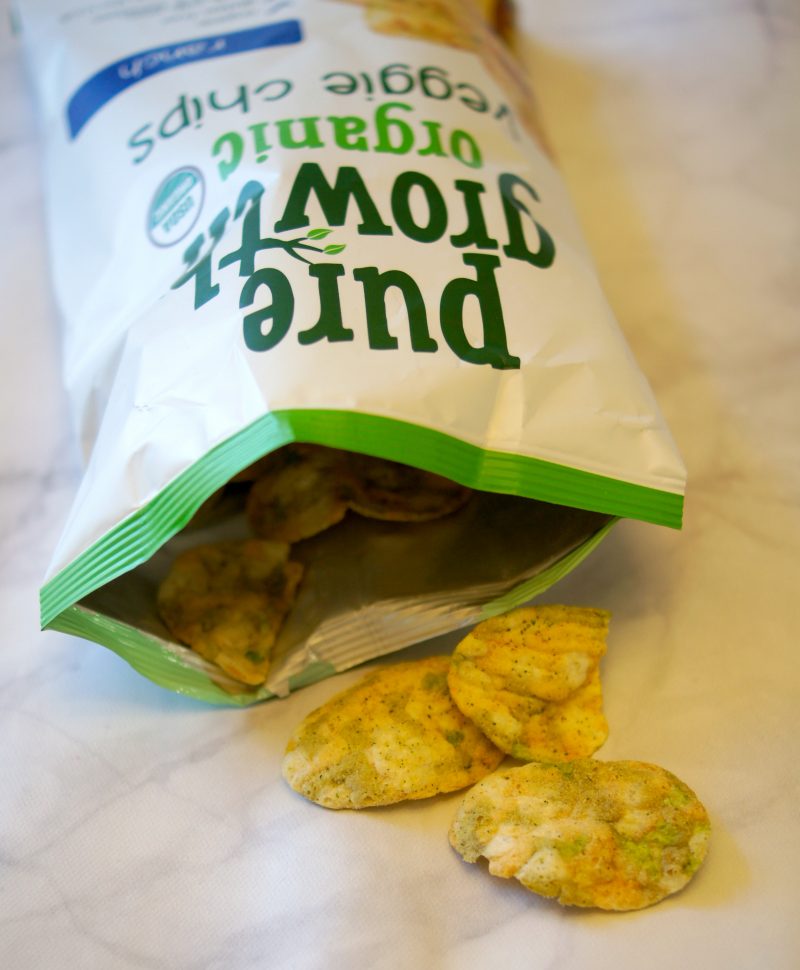 While we already love all the snacks from Pure Growth Organic, I'm personally really excited about their newest launch- Veggie Chips! Chips are one of my go-to snacks but they usually aren't the most healthy choice. These veggie chips are so good and are made of whole peas, spinach, and tomatoes, so I definitely feel better about indulging in them! My kids love them too- the bag that Pure Growth Organic sent us to preview went very quickly. We were able to try the Ranch variety and I'm so happy to say they are now in Walmart stores in California and Nevada- so now I can stock back up since Zac ate most of mine!
If you're interested in some great tasting snacks that will make you and your kids happy, be sure to check out Pure Growth Organic! You can learn more about them on their website, their Instagram, and their Facebook page– and you can even order them from home on Amazon! If you'd rather check the selection out in person, you can also find them at your local Walmart store.