This content was sponsored by Head & Shoulders but all thoughts and opinions are my own. I hope you enjoy following along! #ad
It's taken me almost thirty years to become comfortable with my hair, but lately I've made a bit of a breakthrough. I have naturally curly hair, but I almost never wear it that way- having straight hair just feels more "me". Unfortunately, my hair isn't always on the same page with me on that, and because I live in the desert and flat iron my hair every day, it can get kind of dry. I have to counteract the dryness with all kinds of leave-in conditioners and straightening sprays, which work in that they keep my hair from drying out- but it's brought its own problems.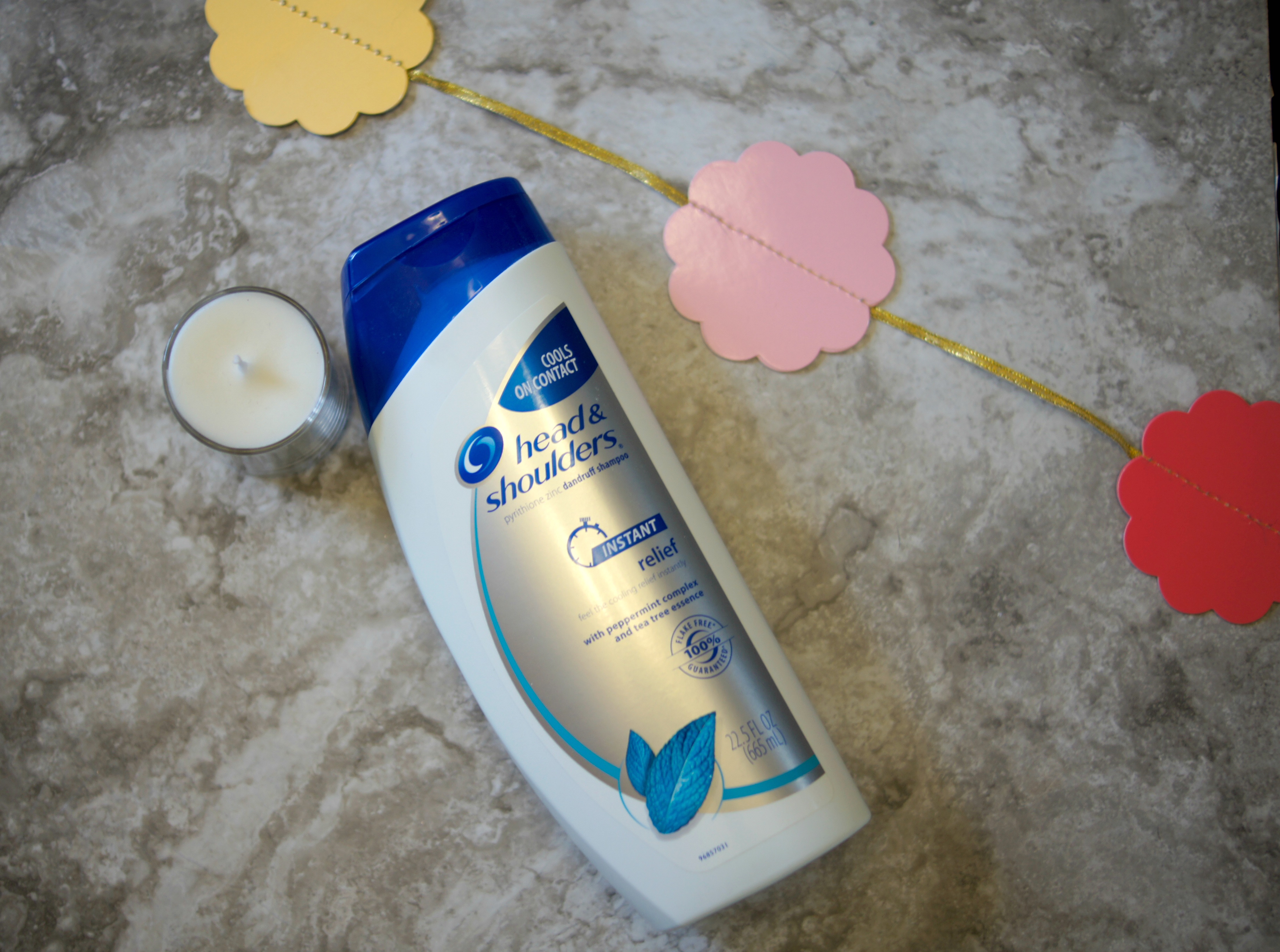 When Head &Shoulders first asked me to try their shampoo on my hair, I wasn't sure if it would work for me. I don't have dandruff, and I was afraid that it would dry my hair out. Since I already have dry hair, I have to be careful about what I use on it, but Head &Shoulders Instant Relief Shampoo has actually improved the health of my hair and hasn't dried it out or damaged it at all.
Most of the year, it's incredibly hot here, so even just walking out the door my scalp can get sweaty. Add to it the conditioning and straightening products that I use, and lately my hair has been starting to have build-up. Luckily, I just discovered that Head & Shoulders Instant Relief Shampoo is great for product build-up! Using it in place of my usual shampoo clears up my scalp of all the product build-up and even the natural oils that occur between washing.
Using Head & Shoulders Instant Relief Shampoo gives my hair a clean slate, and without all of that product buildup, I have more volume and my hair is much more willing to cooperate- whether that's with my flat iron or with a ponytail holder. That said, having that extra volume makes me actually like my curls sometimes, so I have finally started wearing it natural sometimes!
Head & Shoulders contains pyrithione zinc, which has been proven in hundreds of trials to get rid of dandruff, so if you have issues with flakes you should absolutely try it. It also contains tea tree essence and peppermint oil, so not only does it smell amazing but it's relieving on your scalp as well. Combined, the ingredients tackle itch and can leave hair up to 100% flake-free! You can see a difference with the first wash, and continuing to use it only improves your results from there.
If you have issues with your scalp- whether that's flakes, buildup, or excessive oil, be sure to try Head & Shoulders! Using it for just 3 and a half to 6 minutes in the shower will leave you with healthy, shiny, flake-free hair that you can feel good about.
Head & Shoulders Instant Relief Shampoo and the full product line is available on Amazon. Having these items sent to your house is a huge time saver!
This is a sponsored conversation written by me on behalf of Head & Shoulders. The opinions and text are all mine.