Now that Zac is a full blown toddler, he's finally entered into the picky eating stage. It can get frustrating trying to get him to sit still long enough to eat as it is, let alone trying to figure out what he'll actually eat!
One thing that I always know I can count on? His favorite snack mix! It's simple to make and just takes a few seconds, so I can make it for him whether we're running out the door to head to the park or we're just enjoying the afternoon together. All it takes it Gerber Lil' Beanies snacks in Original, some small pretzels, and some organic cheddar cracker squares- it's that easy!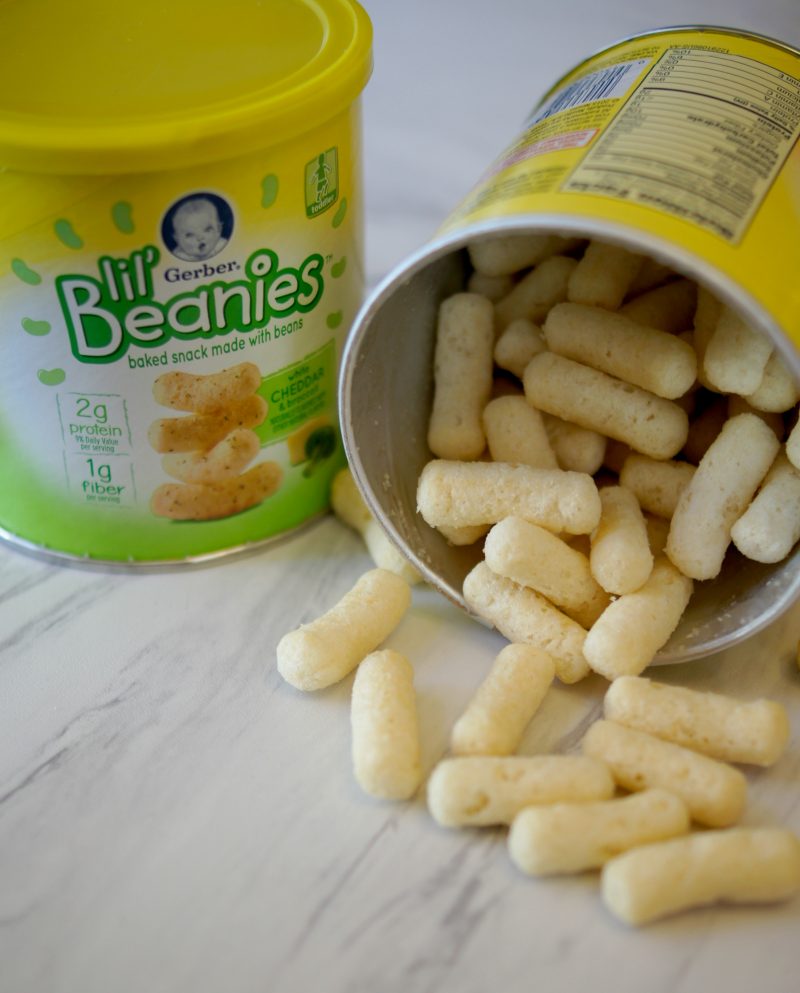 The absolute star of the mix is Gerber Lil' Beanies, a favorite snack of Zac's for a few months now. Gerber Lil' Beanies are baked snacks made with the goodness of navy beans, which means they contain 2 grams of protein, 1 gram of fiber, and 10% Daily Value of Vitamin E per serving. It's the perfect compromise for my picky toddler and I- he loves it for the taste, and I love it for the nutrition- a total win-win! Gerber Lil' Beanies have made snacktime a much easier scene at our table.
Gerber Lil' Beanies can be found at Target, where they're the first bean-based snack in the baby aisle. We happened to come across them a few months ago while grabbing some of our other favorite Gerber snacks, and now every time we're at Target Zac asks to go grab some Lil' Beanies!
If you have a toddler who loves to snack, be sure to head to your local Target and pick up Gerber Lil' Beanies in Original and White Cheddar & Broccoli! But first be sure to grab this offer from Ibotta so you can save .75 cents off your purchase while supplies last!