This post is brought to you by Let's Play, an initiative by Dr Pepper Snapple Group that provides kids and families with the tools, places and inspiration to make active play a daily priority by building and improving playgrounds and donating sports equipment to groups in need. All opinions are my own.
Now that school is in session, our days are going by in the blink of an eye. By the time I get home from picking up Shane it's 4:00 pm, which doesn't leave us much time to do anything before lights out at 8:00 pm. Between cooking and eating dinner, going over homework, filling out school papers and bath time, the entire day can just slip past us if we don't pay attention.
In addition to busier weeknights, returning to school also means returning to sitting at a desk for Shane. Instead of being able to play with Zac and me all day, he's sitting at a desk for six hours a day – which means it's more important than ever to make sure he can play as much as possible when he's at home!
There are some things that our family does in order to make sure that we aren't sacrificing Shane's play time for the other million things on our weeknight to-do lists. Here's how we keep playtime on the calendar, even during the busiest times of year:
1. Put it on the calendar. During the school year, we have a weekly family game night. We switch off who gets to pick the game so that everyone has a turn. Sometimes we play board games and sometimes we head into the backyard to play catch or tetherball.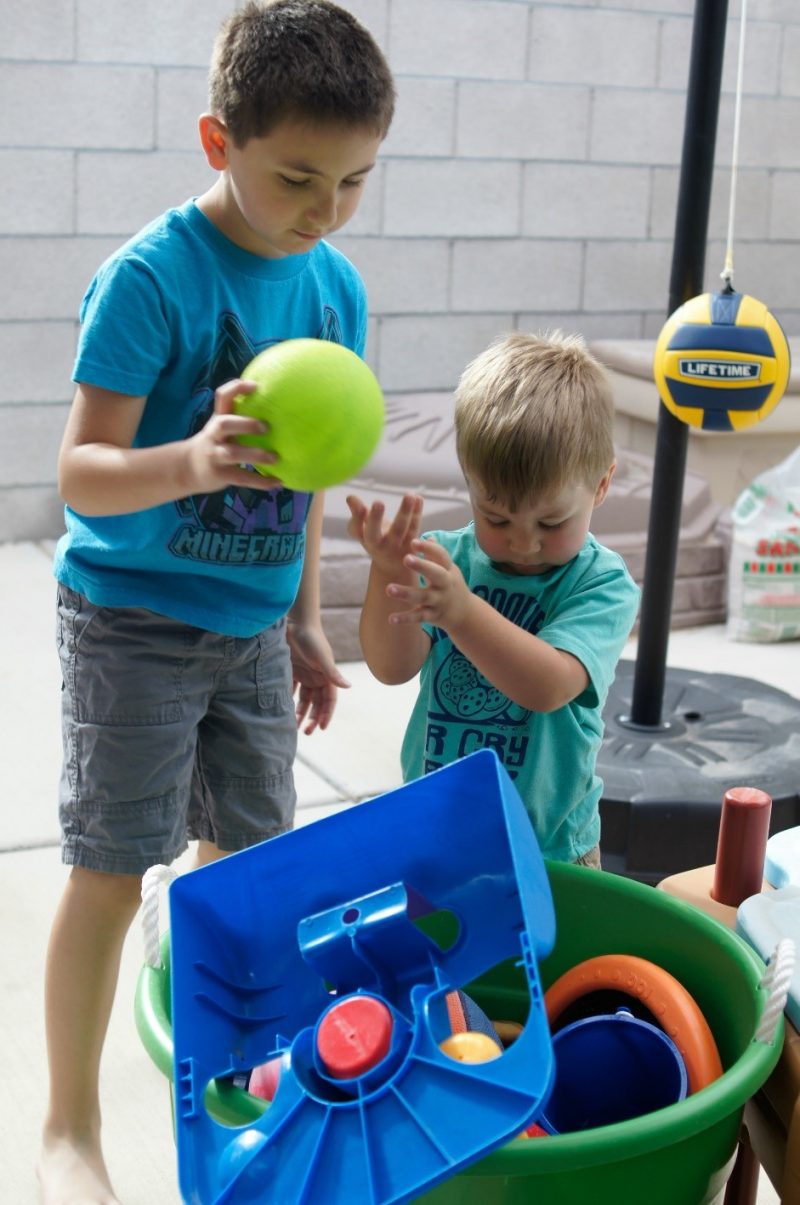 2. Make sure your kids have plenty of access to things that encourage active play. You don't have to build a playset in your backyard – something as simple as a couple of playground balls can be enough to let them get some fresh air and get those bodies moving. When these items are readily available, it's easy to squeeze a few minutes of playtime into even the most packed of calendars.
3. Make it a family affair. With the kids away at school all day, playtime is a great time to reconnect as a family. Use the time that you may have otherwise spent on the couch and try to make a habit of getting involved in your child's playtime, whether that means taking them to the park or simply playing catch in the backyard. Even a few minutes can make a huge difference!
4. Let them be creative. All day at school, they need to follow rules. When it's playtime, allow them to be creative! Maybe a sandbox turns into a restaurant that serves mud cakes, or maybe they will come up with a whole new game. The other day, my boys decided to take turns batting a small ball off of a T-ball stand and making it roll between the other brother's legs like a tunnel. I never in a million years would have thought to do that, but they worked together and invented a game in about a minute and then played it for a long time!
If you're looking for more fun active play ideas, check out the Let's Play website where you'll find lots of creative ideas for ways to get your kids playing!
While Shane is lucky enough to attend a school that still has P.E. classes and recess, many kids across the country don't have this option and don't get to have any playtime at school. There are so many benefits to playing that support physical, social and emotional health, and it's so important that kids are allowed time to just play!