This post was sponsored by WaterWipes as part of an Influencer Activation for Influence Central. I received complimentary products to facilitate my review.
Now that Zac is a toddler, things around here have gotten messy. Sure, babies come with their own mess, but the mess in our house now extends beyond the changing table. Whether Zac is sneaking food into the living room to watch it while he watches Barney or he's getting particularly creative in his choice of canvas for drawing or painting, I seem to be spending more of my days cleaning up after him lately.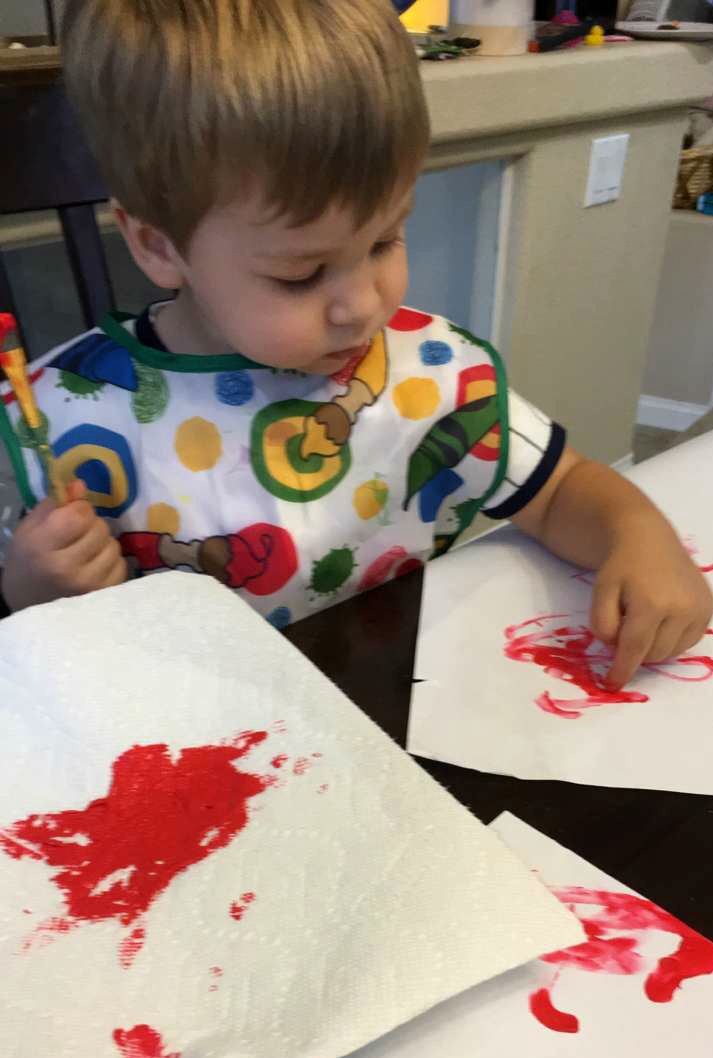 One of the ways that I try to combat the mess is with WaterWipes. They're baby wipes but even better because they contain only two ingredients- 99.9% pure Irish water and 0.1% grapefruit seed extract. They're strong enough to tackle big messes, like globs of paint on my textured walls, but soft enough that we can use them with more sensitive areas, like my toddler's hands, face, and.. well, you know.
WaterWipes have always been our go-to for when Zac has diaper rash since the lack of harsh chemicals means they don't irritate his bottom, but now we also use them for things like getting peanut butter out of his hair, paint off his hands and spaghetti sauce off of his face. I don't worry about using them for anything & everything because they are a safer, natural option that gets the job done without unnecessary chemicals.
You can find WaterWipes at many locations, including Babies"R"Us. You can find them at a store near you by using their store locator here. Once you get to the store, you can find them right in the diaper and wipes section.
Giveaway
This giveaway has ended. Thanks to all who participated!
You can enter the giveaway below for the chance to win one of five $100 Babies"R"Us Gift Cards! The contest runs through August 18, 2016 and it's easy to enter! Just use the giveaway widget below and you'll be entered to win.*
*I-C will randomly select winners from all program entries and will facilitate fulfillment of the winning prizes (5 winners).